You got the breakdown of the typical blog stats yesterday. I thought it would be fun to share something that has made us laugh along with some features that left us beaming like a parent who just watched their kid potty on the toilet. (Yes I went there.)

via
One of our funniest search engine terms was "beast wife." I have no idea what that person hoped to find when they clicked to read this post, but I'm sure they left disappointed. I don't look at search engine terms on a daily basis, but sometimes the phrases catch my eye and provide some nice entertainment.
If you search "beast wife" and are reading this post, then welcome I'm glad we could find each other.
The most interesting (and by far the coolest) thing has been the support from the blog community. When we started it was mainly so I could have interaction with people even if it was just via the internet (sometimes being a stay at home mom is lonely). Of course getting stuff done around here was a huge plus.
I was hesitant to put myself out there at first, but seriously people have been incredibly sweet and encouraging. It truly has been a wonderful year. Here's some of the highlights and a little of us loving y'all back. (The links are to the features.)
Ramona's birthday party on Apartment Therapy Family
Christmas Tablescape on West Elm
Ombre Dresser on Babycenter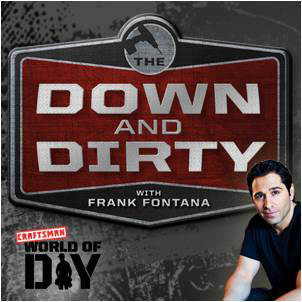 I was on the freaking radio with Frank Fontana.
Ombre Dresser / Color Blocked Bentwoods / Christmas Tablescape
(Thanks for the triple love Cassie!)
Airplane Costume on Ugly Duckling House
Christmas Mantel on Ten June
Polaroid Christmas Tree on Honey We're Home
Of course I have to thank Kim, Rachel, Michelle, and Chelsea for hosting Dare to DIY and featuring 3 of our projects – Thanks Collage, Tablescape, and Sugar Scrub.
Crazy year huh?