via
Okay so I realize it's like 8 days into January already, but I just decided what my monthly challenge is going to be. Remember it was just a half thought when we last left it in my goals post. Basically every month I am going to challenge myself to do something. Sometimes it will be project oriented. Sometimes I will check in weekly. Sometimes I'll just let you know how it went in my monthly goal checks. It all depends on the challenge and what's works best for it.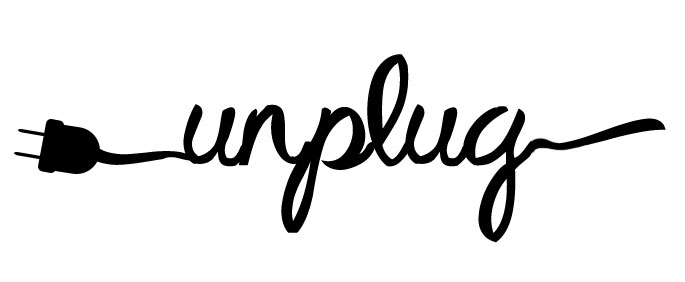 January will now be known as the month of unplugging here at Wills Casa (at least for this year). What does that mean exactly?

via
1. Limit phone use.

via
2. Limit computer use.
Sounds so vague right? Well here are my unplugged rules:
No phone/computer until I've been awake for 30 minutes.
No phone/computer at lunch or dinner.
No phone/computer for 1 hour during the day (the time right after Ramona wakes up from her nap or when I pick her up from school).
No phone in the car (except using maps).
If someone is talking to me, then I'm looking at them not my phone/computer. (Nick could not be happier with this stipulation.) Nick Edit: She's right.
The only exception is using my phone to take a picture. I can't get on instagram at that moment, but at least I captured it for y'all to see later. This won't disrupt our daily schedule much, but it will take some willpower. Mainly it will keep me PRESENT in what's happening around me which is something I need.

via
If you are joining us for dinner, then expect there to be some phone stacking going on. Basically everyone stacks their phones so you spend time with each other. No texting or social networking. Again the camera is the only exception.
I know Katja is going to unplug with me this month as well. Feel free to join in and set your own rules. Ones that work with your life, but still require you to consciously be focused on your family, husband, or your own downtime. Even when Ramona is in school I'm going to set my phone aside during lunch. It's about creating a healthy habit.
What do you say? Am I going to totally bomb? Will you call me out on twitter/instagram? Want to hop on the bandwagon? Inquiring minds want to know. I will come clean on my challenge results in my January goal check.