Have you been checking in on the Pumpkin Parade? There is some amazing pumpkin showcasing going on, so don't miss out. And now It's my turn to show you my pumpkins!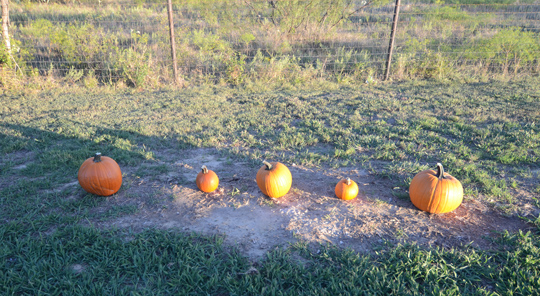 I started with 5 pumpkins of varying sizes. I decided we might as well stick with our love of black and brass (or gold in this case) since we are still stuck in bathroom planning mode.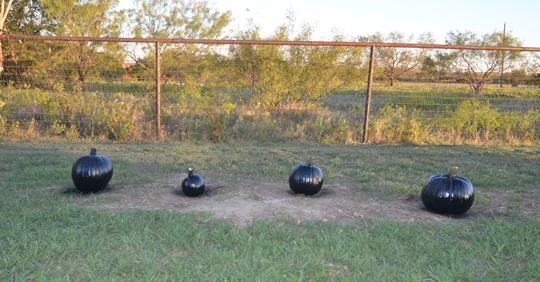 I spray painted 4 of them black, and one small one gold. I did the opposite on the stems, so black pumpkins got gold stems while the gold pumpkin got a black stem.
*At this point my parents asked what are you doing with the black pumpkins in the yard…sometimes they forget we have a blog. I didn't answer them just to keep the suspense going.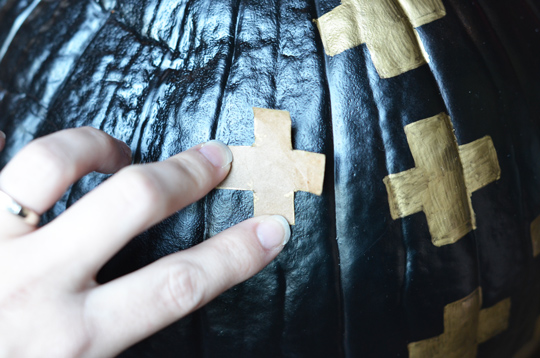 I am pretty much obsessed with Swiss Crosses (see all of our nursery designs). I figured why not trace that onto a pumpkin. I recycled a Trader Joe's bag to cut out the Swiss Cross then traced the cross onto the pumpkin in vertical rows with a gold sharpie. I added crosses diagonally between the rows to fill in the empty space since obviously pumpkins get bigger around the middle (don't we all).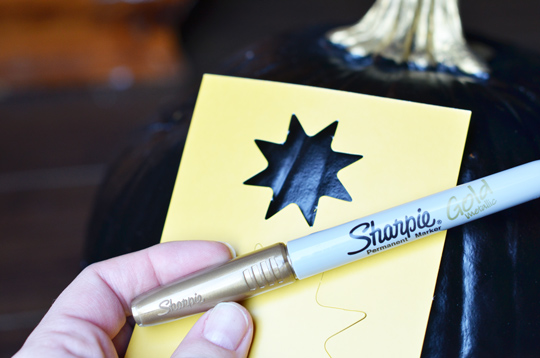 I picked up some stencils at Walmart. I used this starburst as my other pattern.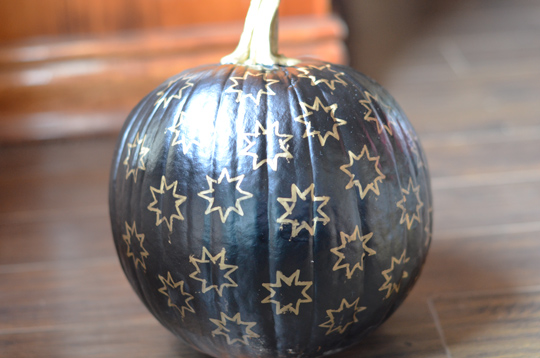 I just traced it (very sloppy) then went back and filled it in. I kinda wish I had just traced neatly and left it like this. Meh oh well.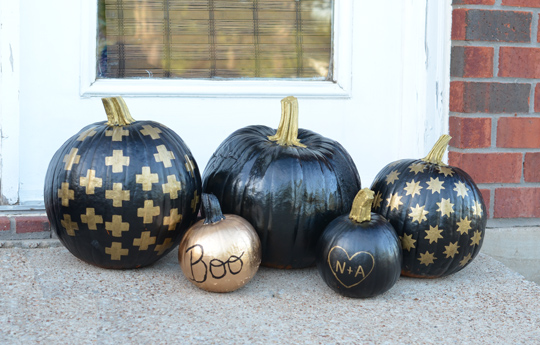 I did a little hand written Boo along with a classic love initials for Nick and Amber. So romantic. I put them outside our little side door…you know of our studio apartment.
Make sure to check out Boxy Colonial and Cuckoo 4 Design for more Wednesday pumpkin inspiration.
In case you missed it on Monday and Tuesday go see what these ladies have in store for you: Shift Ctrl Art,  Primitive and Proper, Decor and the Dog, Newly Woodwards, A Little Bite of Everything, and A Swell Place to Dwell. Look for pumpkin projects on Thursday from Bliss at Home, Go Haus Go, and Interiors by Kenz.
Friday is your day to link up and show us your pumpkins, so get ready!!