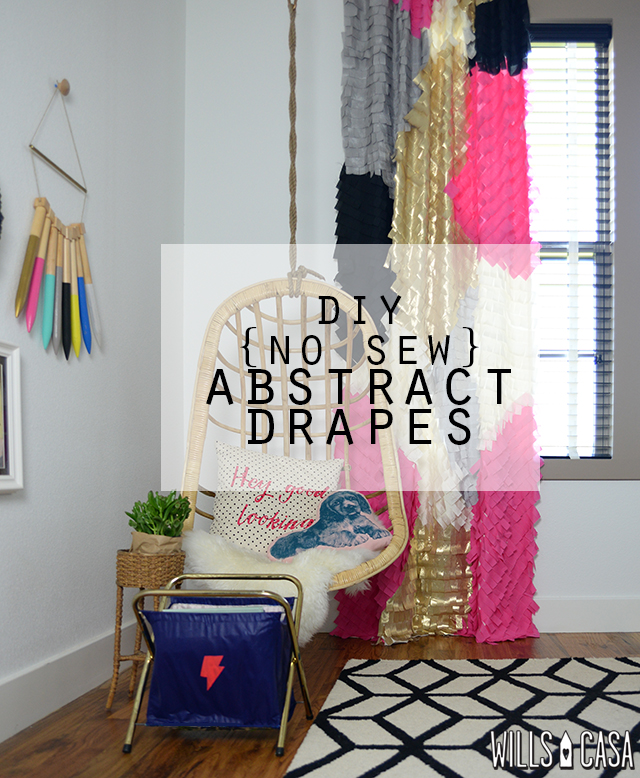 The most ambitious DIY I did for Ramona's room was her abstract drapes. Full disclosure this is not a DIY for the faint of heart. It's a pretty simple (dare I say easy) process, but it's incredibly time consuming and not real cheap either. I know I'm really selling you on doing this right now. BUT they are jaw dropping. People are floored at their awesomeness when they come over. Worth it.
Do not attempt without: self healing mat, quilting ruler, rotary cutter, tacky glue
I know that list looks real sewing orientated, but there is no sewing involved!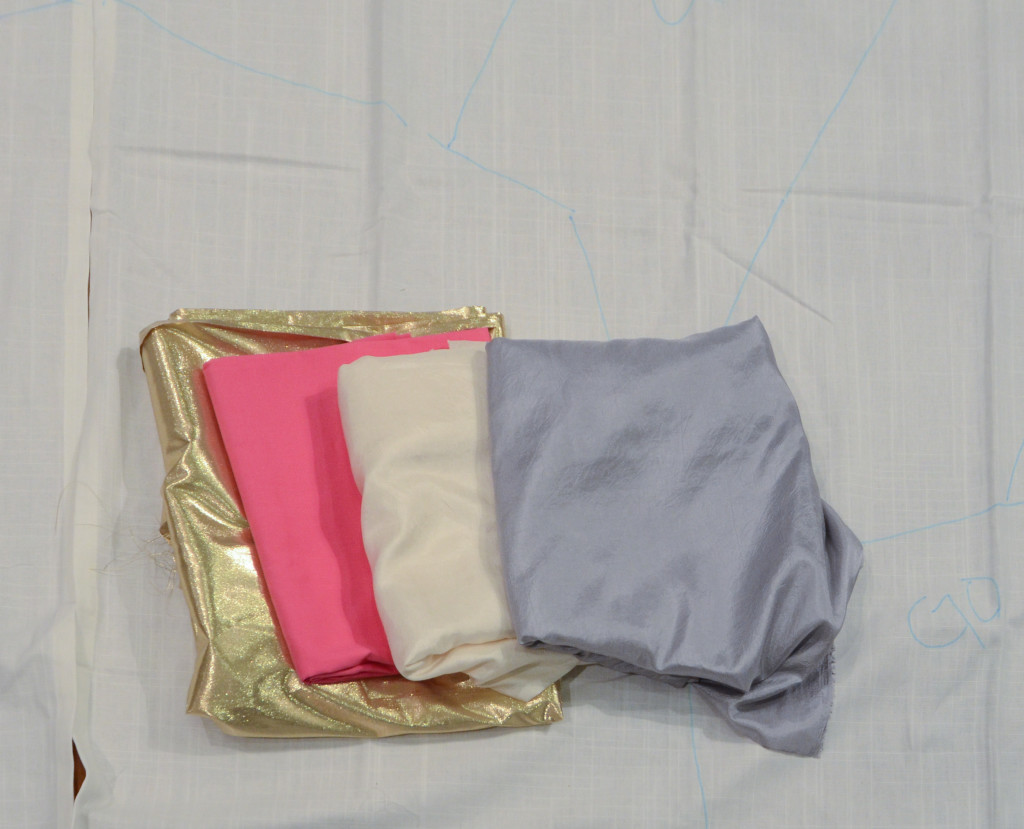 I started with RITVA curtains. Nick drew the pattern at random with a fabric marker and decided on which fabric to put where. It's the blue markings if you look really closely in that picture! We picked our fabric based on color not type of fabric- pink cotton, black lining (not pictured), cream silk, gold nylon, gray something or other. It doesn't matter if it's prone to fray. It just adds more texture, right?

Start the laborious task of cutting all the fabric by using a quilting ruler. Mine is 4″, so I cut 4″ strips. It's just easier. I left the fabric folded to cut. Nothing has to be perfect so take advantage of this short cut. (Pun accidental but also totally killing me right now.)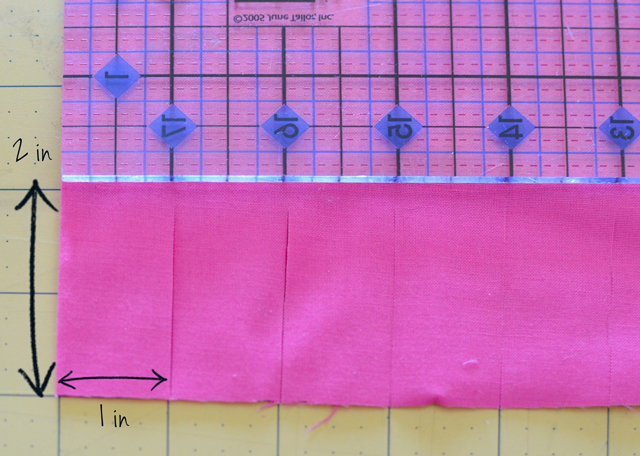 Cut 2 inches up every 1 inch. I recommend binge watching Gilmore Girls during this process. Makes it all much more enjoyable.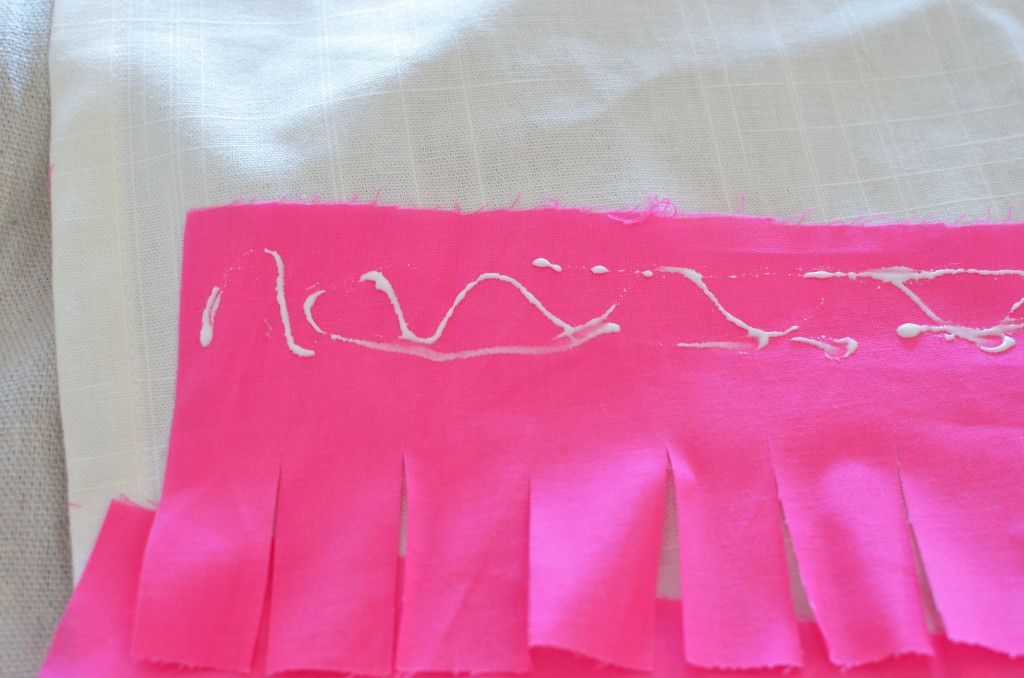 Tacky glue is probably the greatest craft supply ever. Bold claim but it can back it up. I did 2 light lines of the glue and layered it on the drape.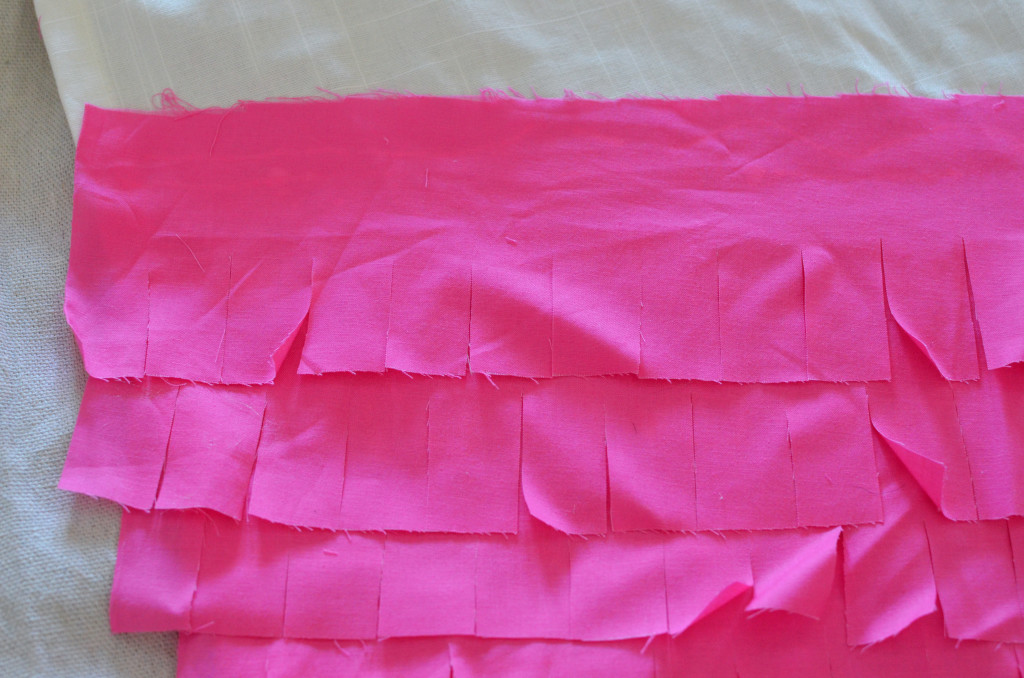 Layer your strips based on the pattern you've drawn. Notice how the 2″ uncut piece works under the 2″ fringe cut piece. This keeps the white IKEA drape from shining through your pretty cut fabric.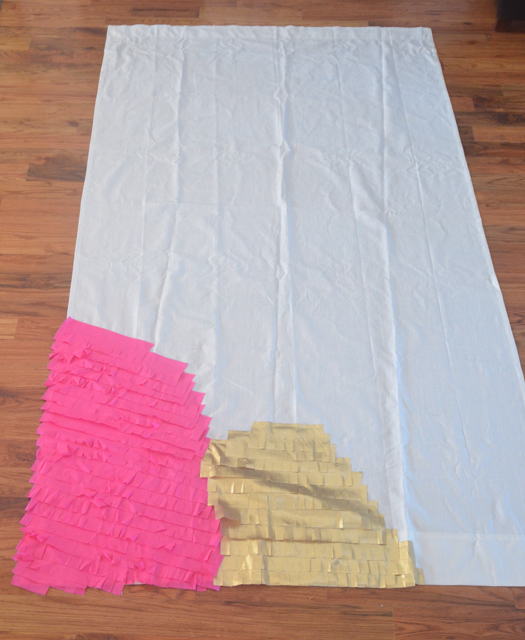 I did each color block working from the bottom then moving to the right. It made layering between the colors easier that way.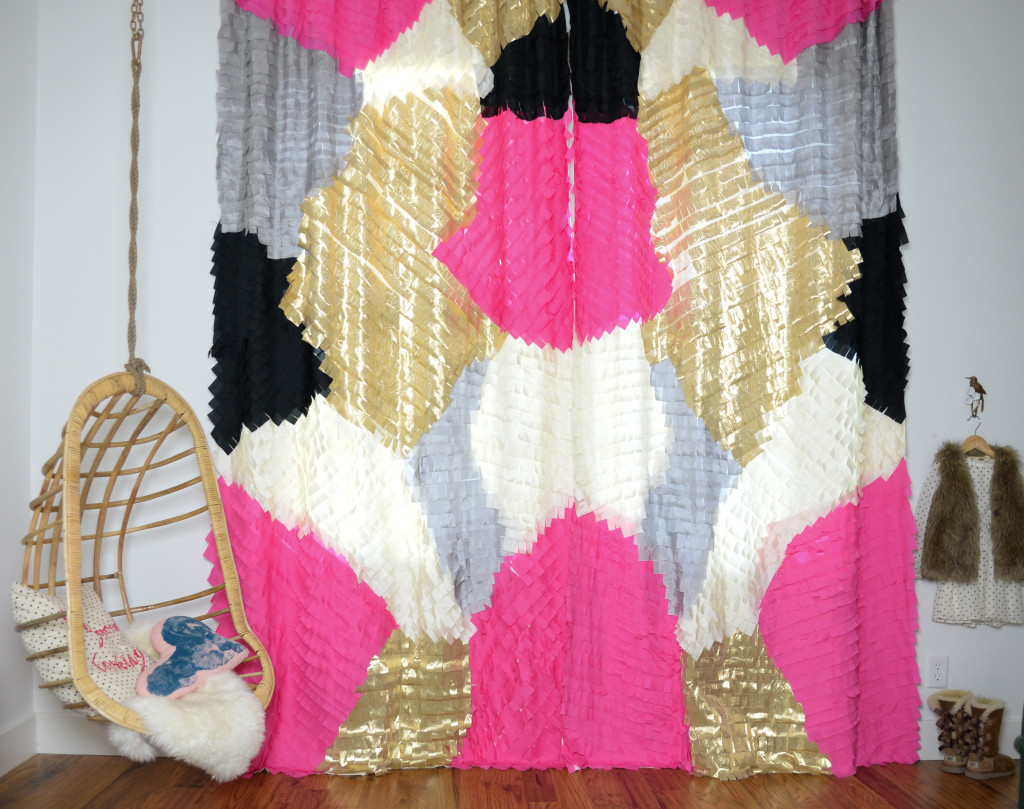 I had the fabrics going different directions. The 2nd panel is a mirror image of the first. They aren't quite as shiny in person but still pretty freakin' dramatic.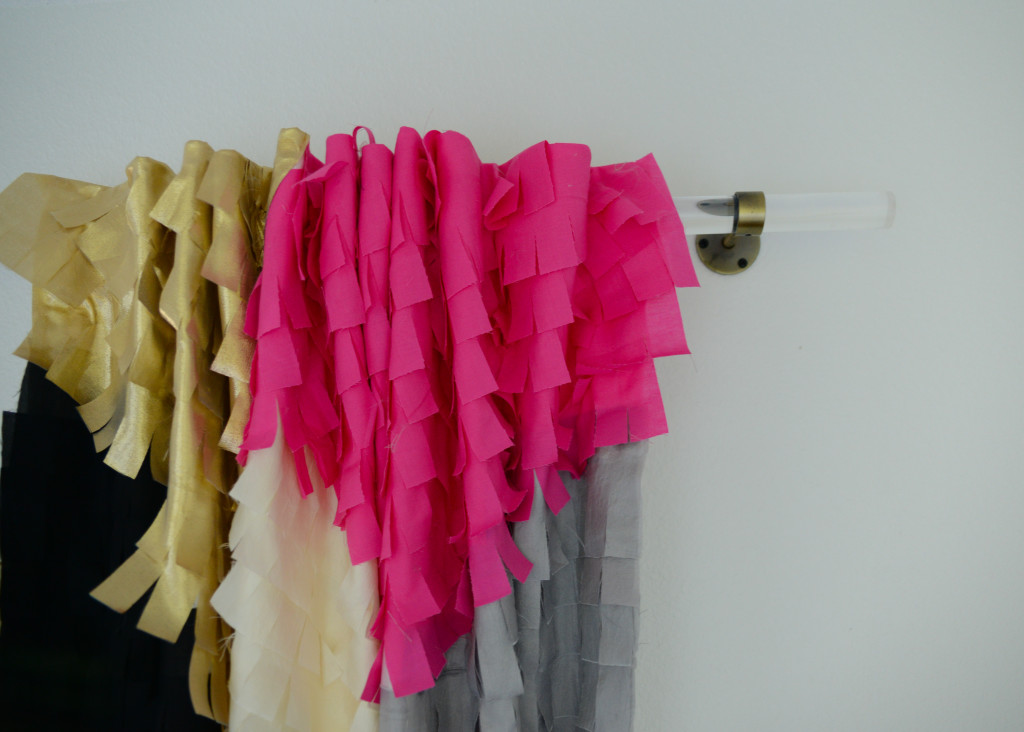 The drapes are crazy heavy, but the acrylic rod from Nationwide Plastics does the trick beautifully. The brass brackets are so reasonable too.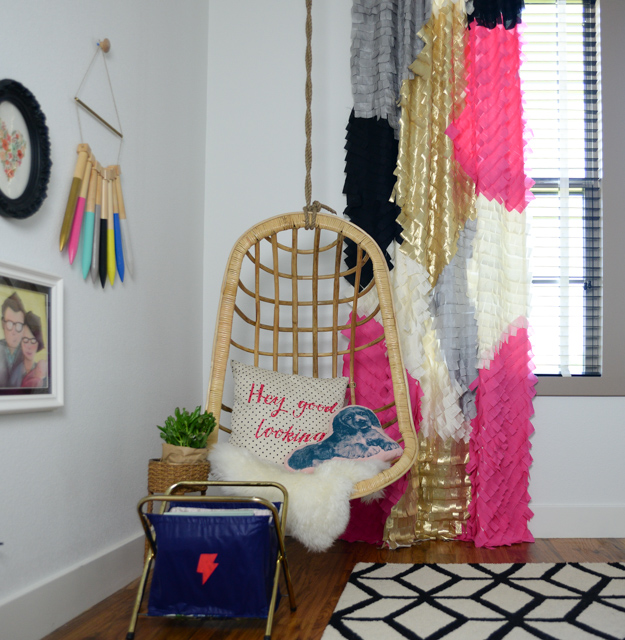 The drapes make a huge statement and let me get away with the rest of the room being pretty neutral. I lost count of the yardage I need to pull this off, but my rough estimate is 6 yards of pink and 2-3 yards of the other colors – cream, black, gray, and gold – per panel.
This post contains affiliate links and hours of crafting fun or a reason to spend hours watching Netflix.