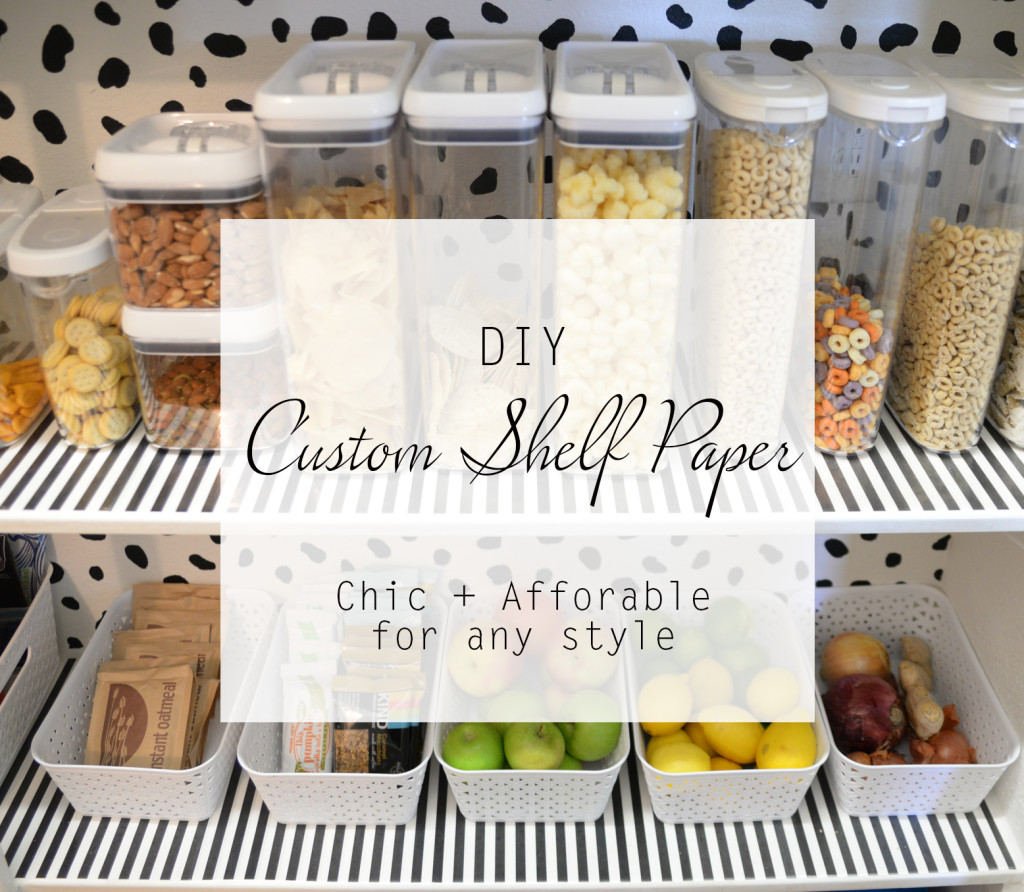 I'm still reeling from our pantry makeover. It's just so organized AND PRETTY you guys! I have a simple DIY that you are going to love and will undoubtedly do this weekend from the sheer excitement of it all.
I knew I wanted a black and white pantry with spots and stripes. Who knew that black and white striped shelf paper would prove difficult to acquire? Not this girl. I had no idea that shelf paper or shelf lining (there's some debate on what to call it) is either plain and affordable or chic and expensive. This is why this DIY is so good. You can get any look you want for less than the price of regular shelf paper/lining. My total cost was $9 for these gorgeous lined shelves!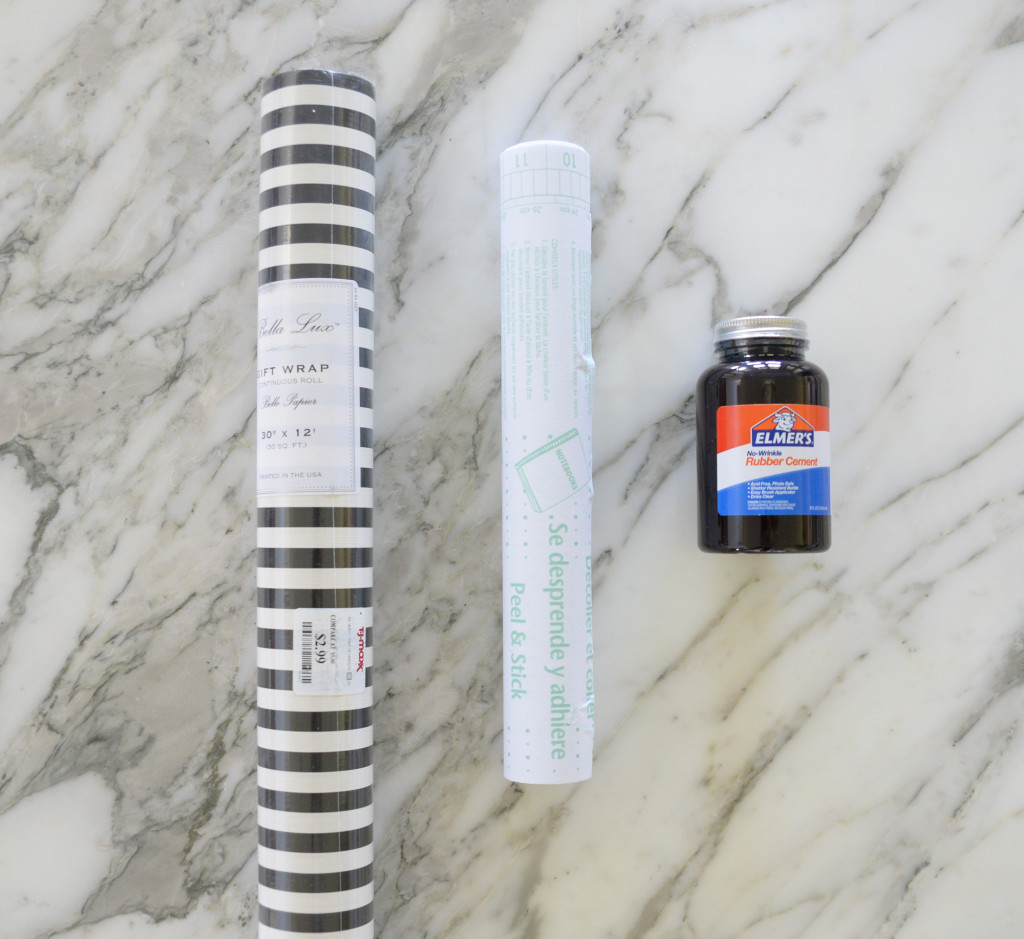 All you need is some pretty gift wrapping paper. I found mine at Home Goods (similar here). I used this clear contact paper because it was an inch shorter than my pantry shelf, so it made the application easier and there was less waste (plus crazy cheap right?). Finally some rubber cement.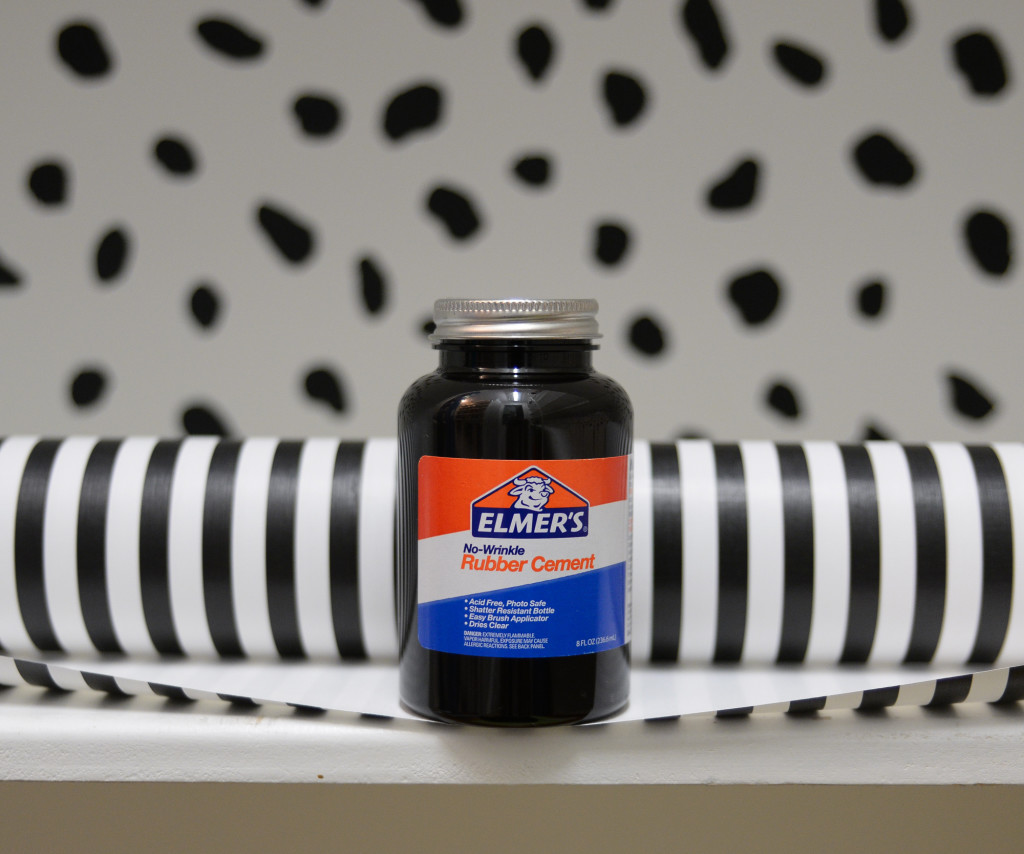 Use an xacto knife to trim the paper to fit the shelf. I left about 1/4″ at the back and sides of the shelves for the contact paper to affix to those areas. Rubber cement is basically the genius behind this DIY. Put a thin coat of it on the back of the paper to affix it firmly to the shelf.
Rubber cement has a strong smell, so I let the pantry air out and the glue dry overnight.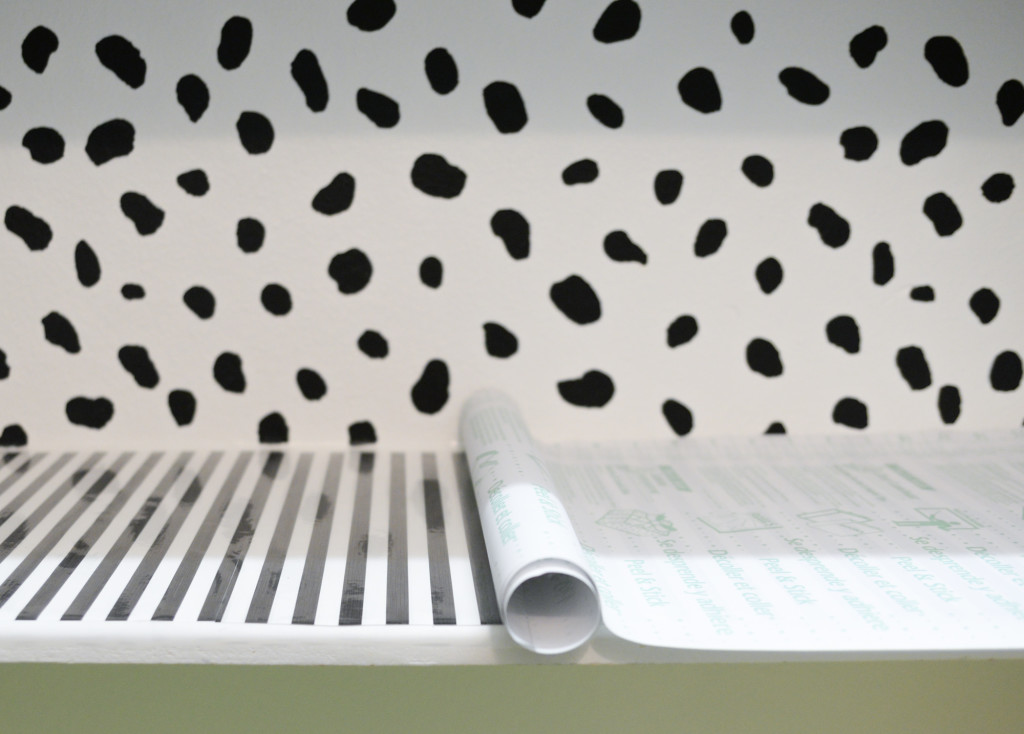 Since I went with this contact paper, it didn't need to be trimmed to fit my shelf. I rolled it on top of the already affixed wrapping paper. I lined it up at the wall, pulled the backing off, and pressed the clear contact paper down bit by bit. Go slow and avoid bubbles. It's 12″ and my shelf is 11″, but I folded the extra inch over.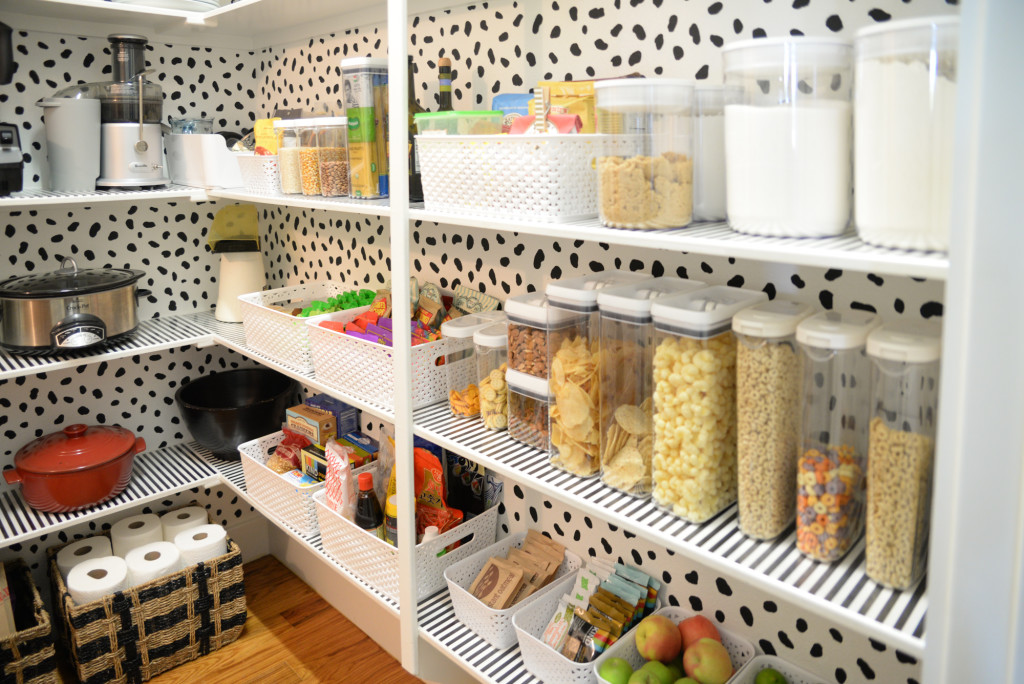 It's that simple and affordable. The striped shelves make a huge difference in the pantry. Plus I have cleaned up several applesauce spills easily (the kids have taken to eating in the pantry now too mainly because they are snacking without permission but whatever). You can do this same thing for your bathroom drawers or kitchen shelves/drawers. Customize all the things making a beautiful, organized house along the way!
*Affiliate links included.