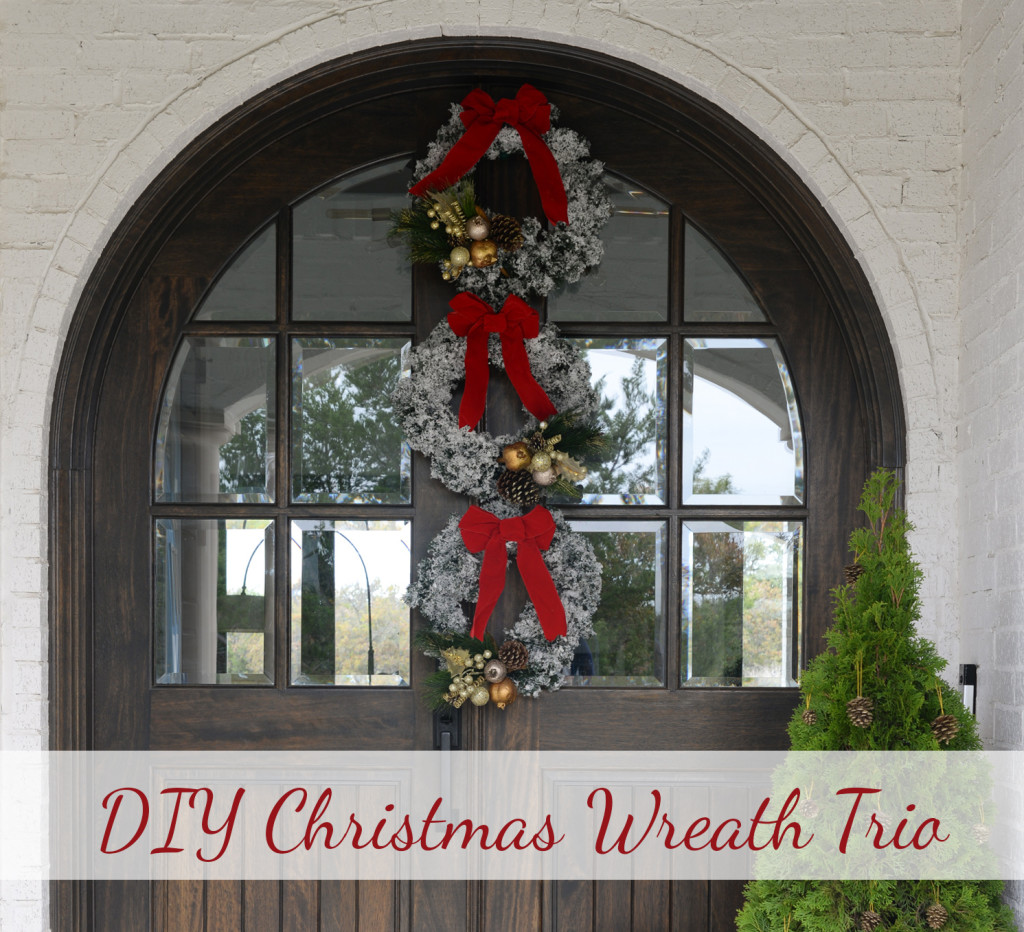 Today's post is sponsored by The Home Depot. All creativity and opinions are my own.
This one time I had the chance to work with Home Depot, and it required me to decorate for Christmas before Thanksgiving which as you know is a major controversy. However I am here to say that it's been awesome. Dare I say life changing? First obviously Christmas spirit (that point doesn't need more explanation). It's like a trio of wreaths set off this intentional Christmas planning that's making my anticipation reach child like levels. Let's jump into the DIY shall we.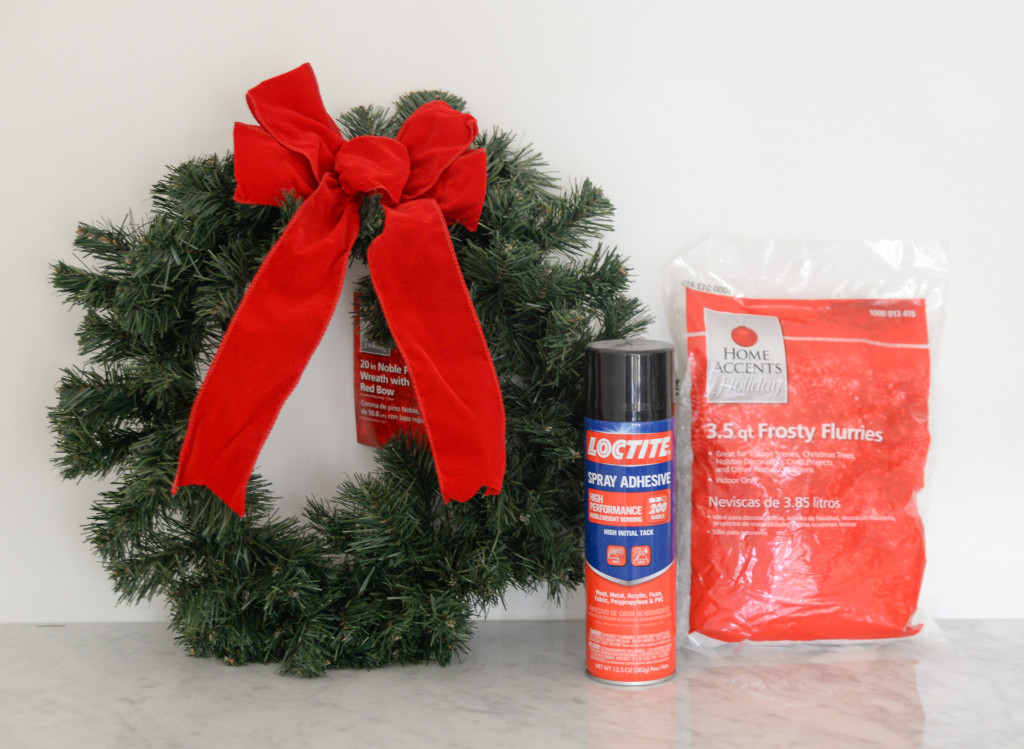 I grabbed 3 of the simple 20″ wreaths at The Home Depot and decided to frost them with some spray adhesive and frost flurries. The goal was fake snow that had texture.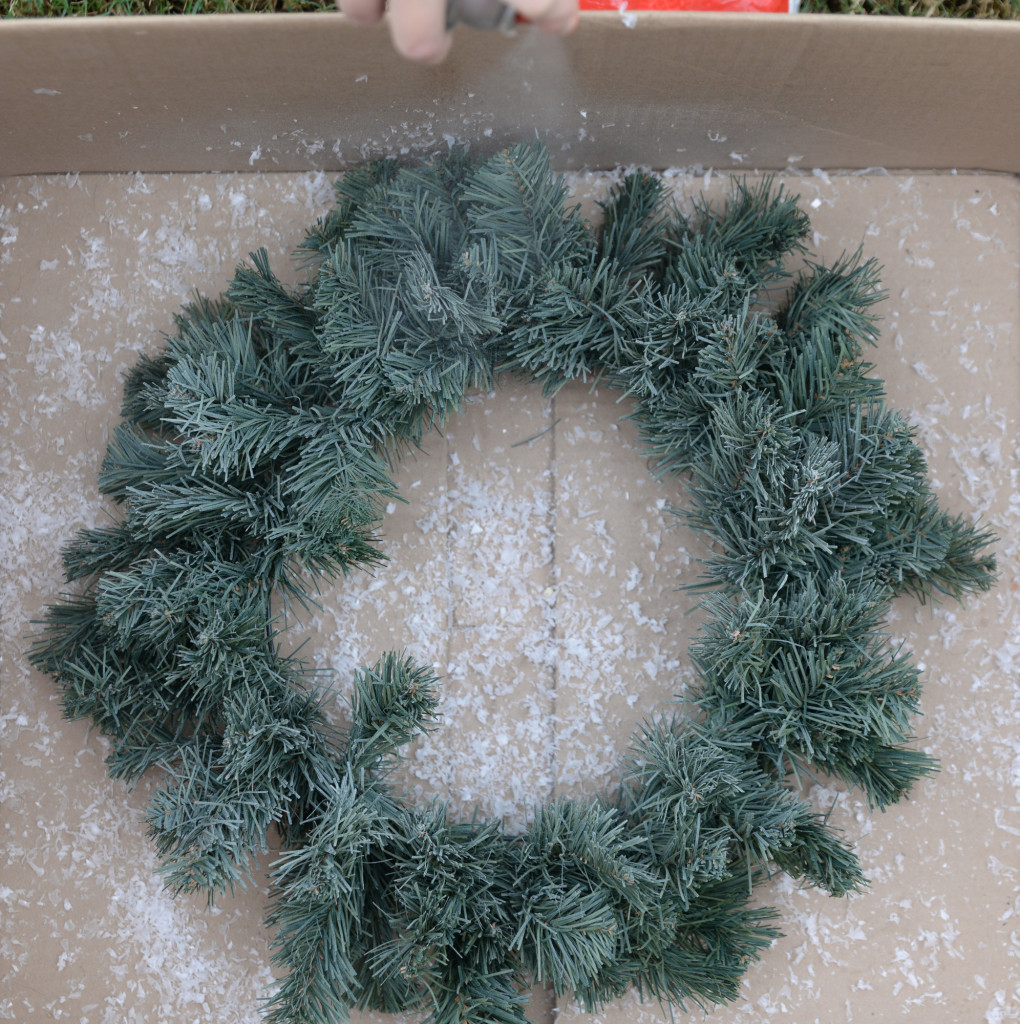 Fluff up your wreath and remove any decorations that are on it, in my case the red bow. Spray a medium layer of adhesive on your wreath. You can see the white residue from the spray around my wreath. Ignore the flurries in the box this shot wasn't of the first wreath I did.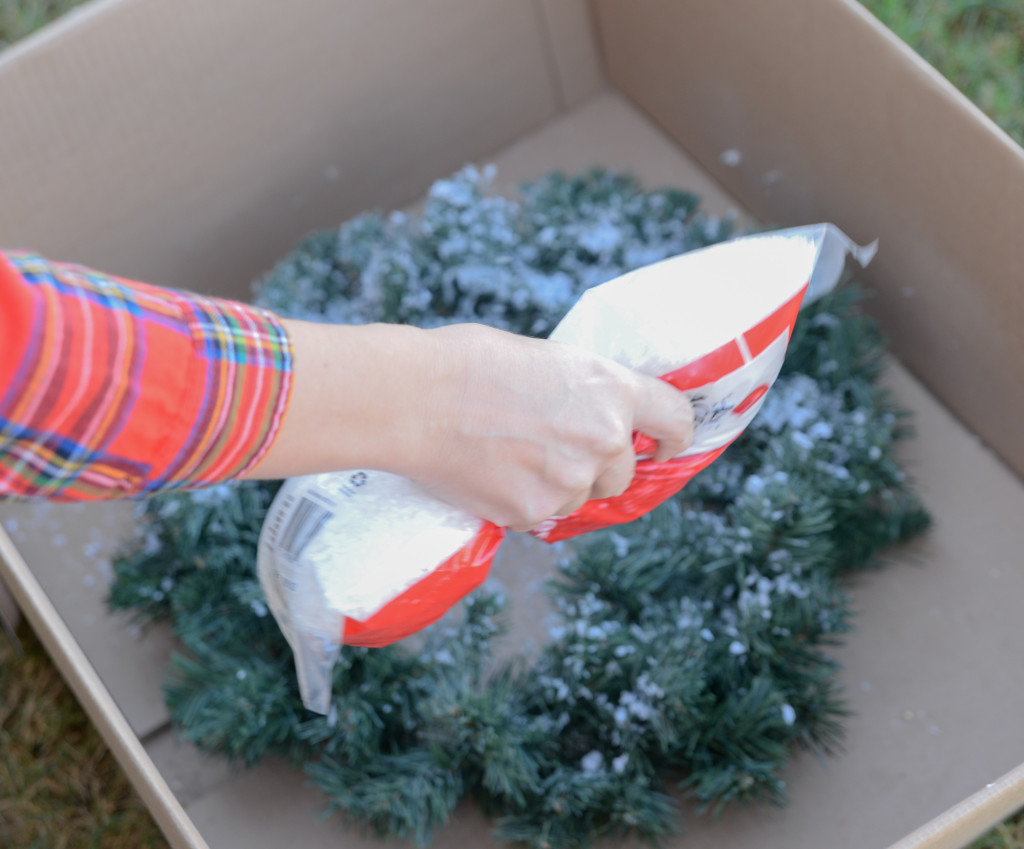 Pour on some flurries. I had a tiny hole cut in the bag, so I could control the flow. I went back and filled in the areas that needed more flurries. They will stick to your hands, but they wash off easily.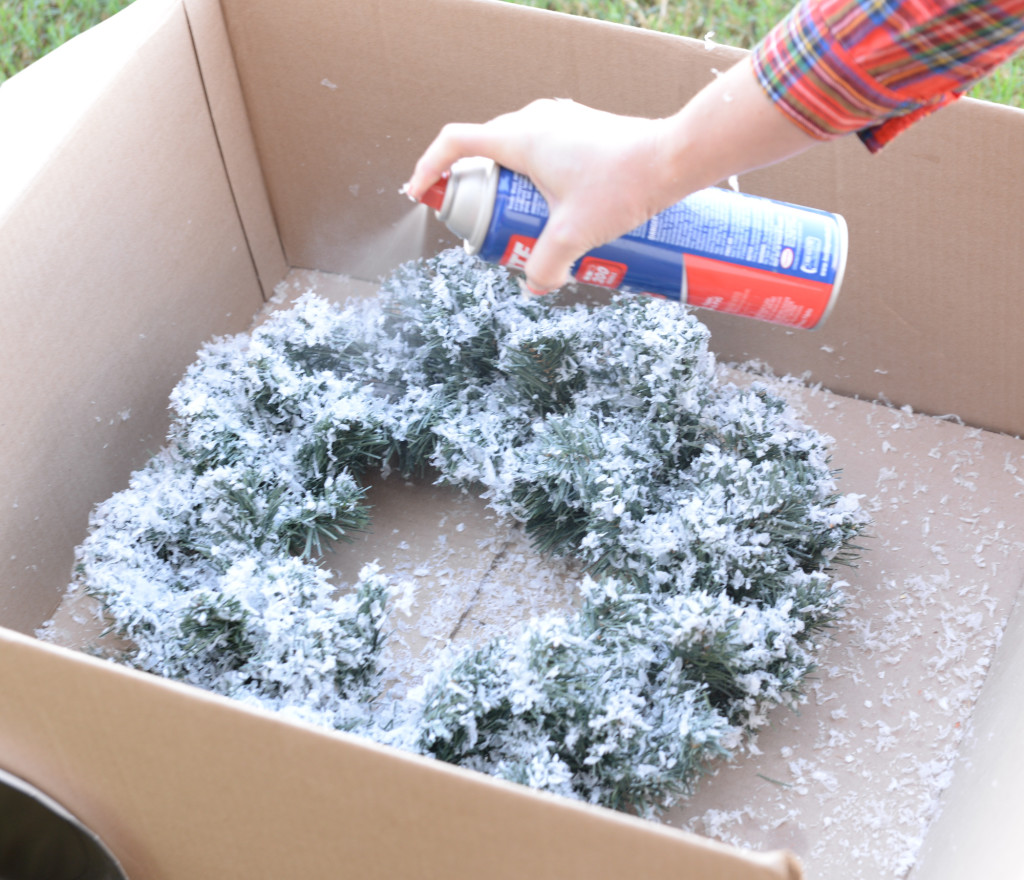 Spray a light layer of adhesive once your flurries are in place to ensure a stronger hold. Let dry 5-10 minutes. The wreaths stayed sticky for hours afterward, but you can start building your wreath 10 minutes after the final wreath is sprayed. I laid them on a tablecloth to protect the wreaths and my rug.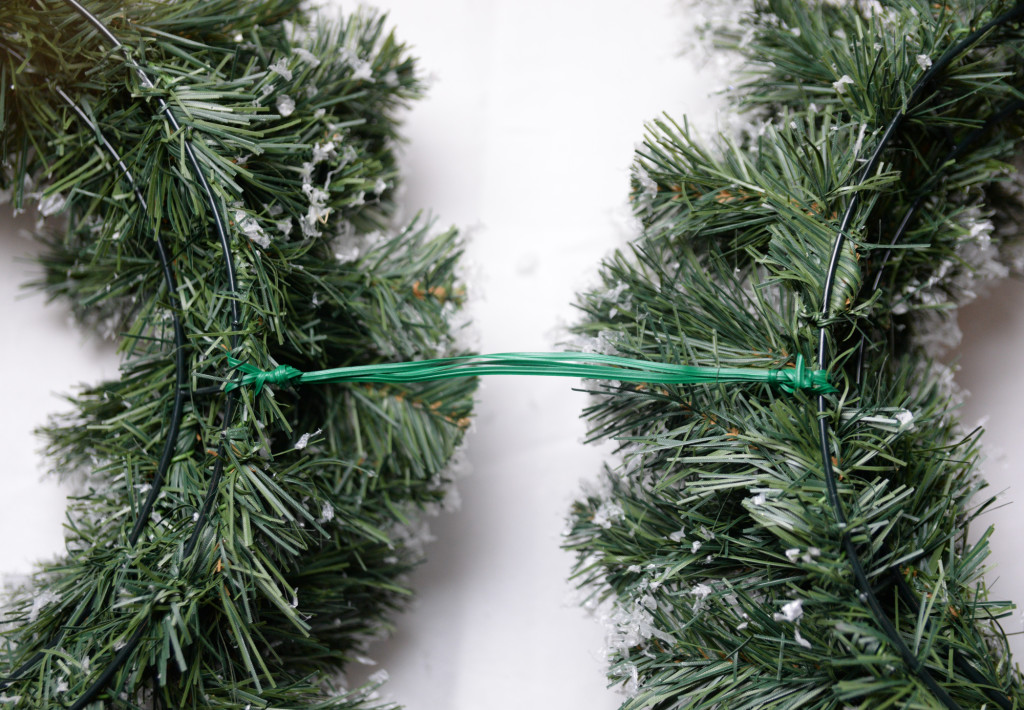 Attach your 3 wreaths together with wire. I used floral wire because it was green.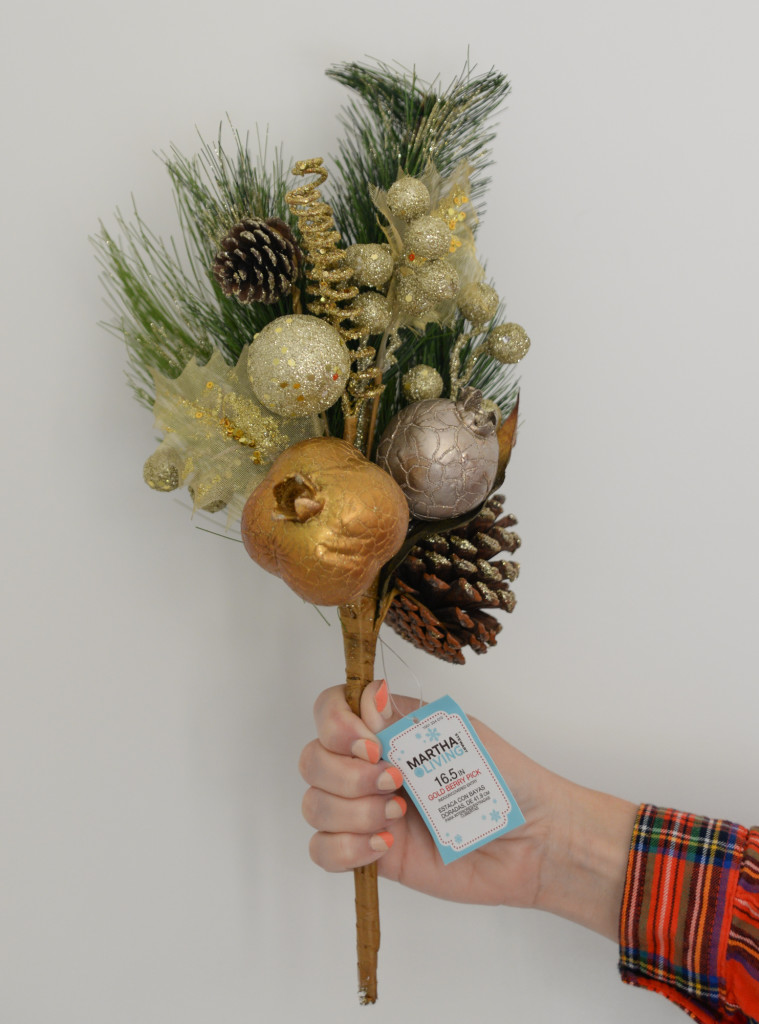 There were tons of great options to decorate my wreath, but this Martha Stewart Gold Berry Pick was perfect. Seriously all of her Christmas line at The Home Depot is so good this season. I mean gold pomegranate and gold glitter on this 1 decoration alone.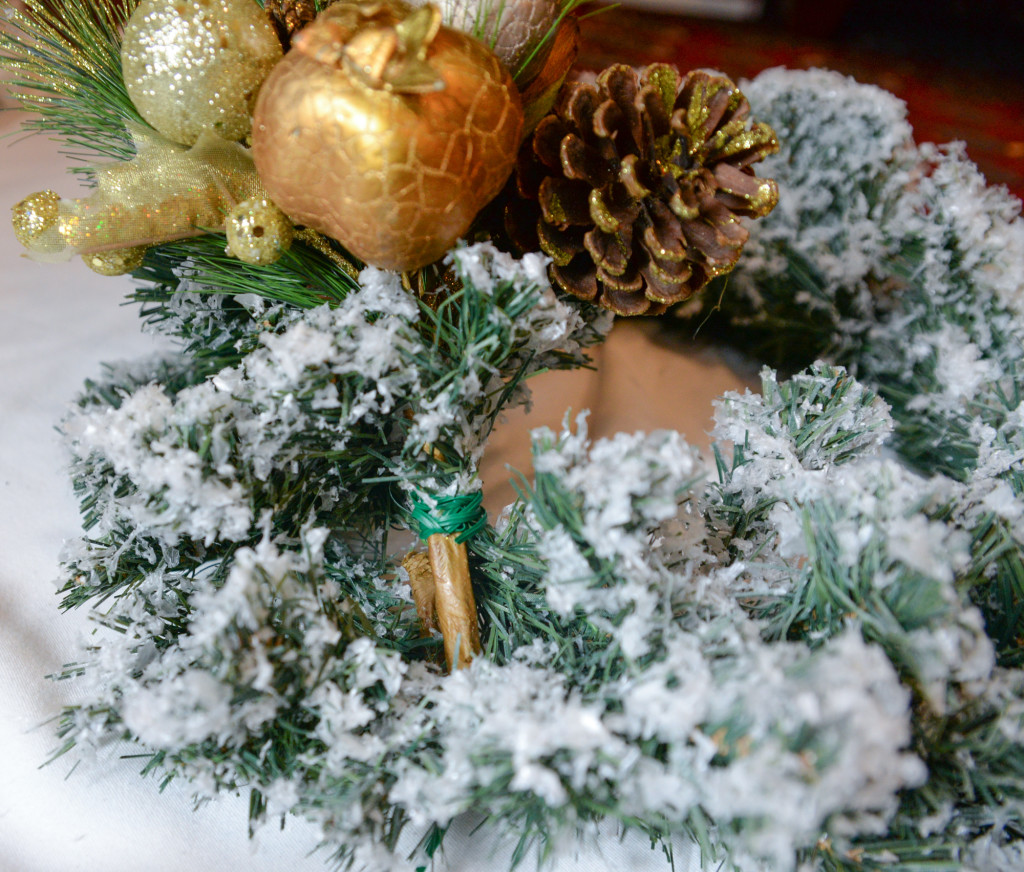 Attach the berry pick with the floral wire at the stem and center to secure it since it's a little heavy. Fluff the wreath up around those spots to mask them.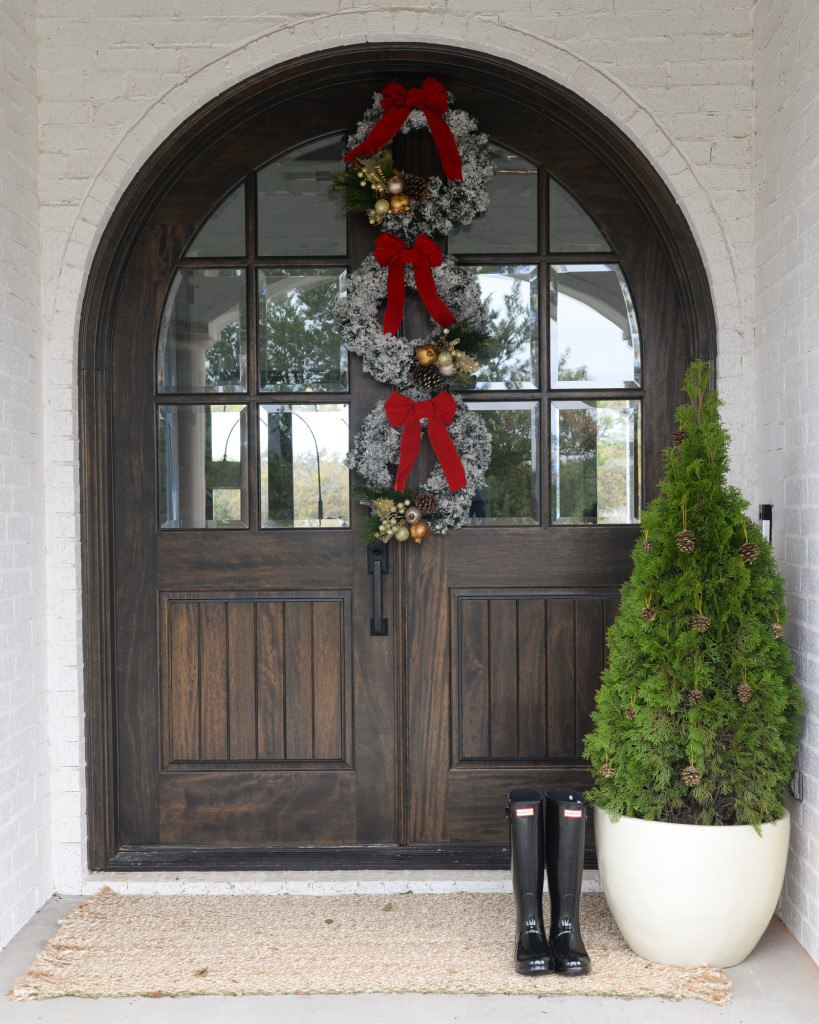 Reattach your bows to the wreath or pick up some ribbon to make new ones to fit your Christmas decor. There are lots of different styles and colors in the Christmas section at Home Depot. I used 2 Command wreath hooks to hang the wreaths in the middle of our double door. I attached them to the door that doesn't open regularly.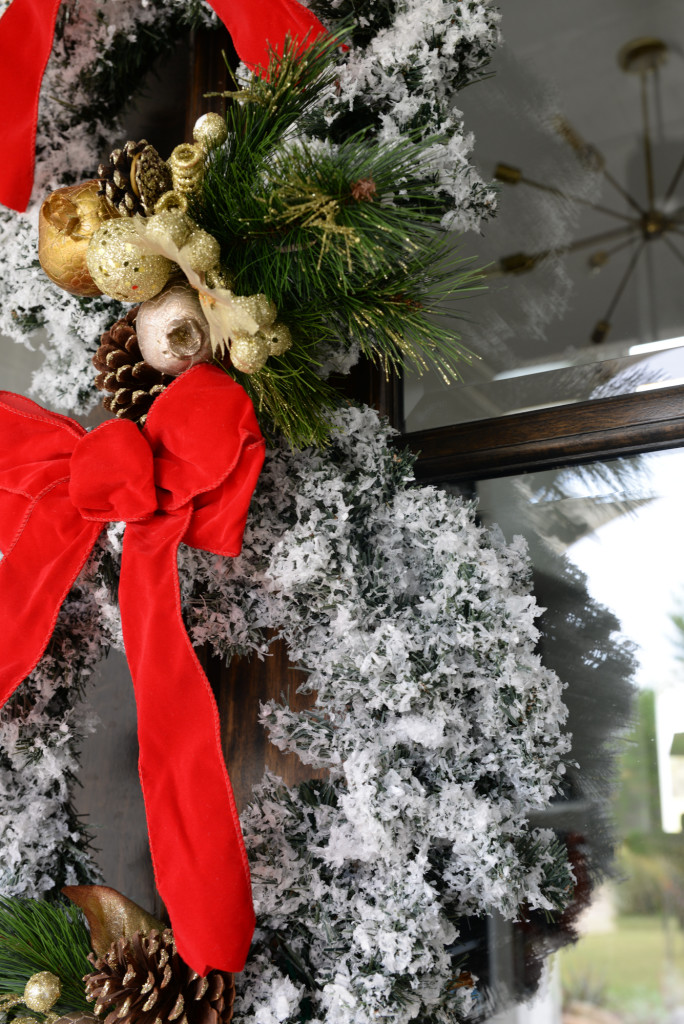 I love the snowy texture with the glam Martha Stewart berry pick and traditional red velvet ribbon. It's a nice mix of modern + trendy + traditional.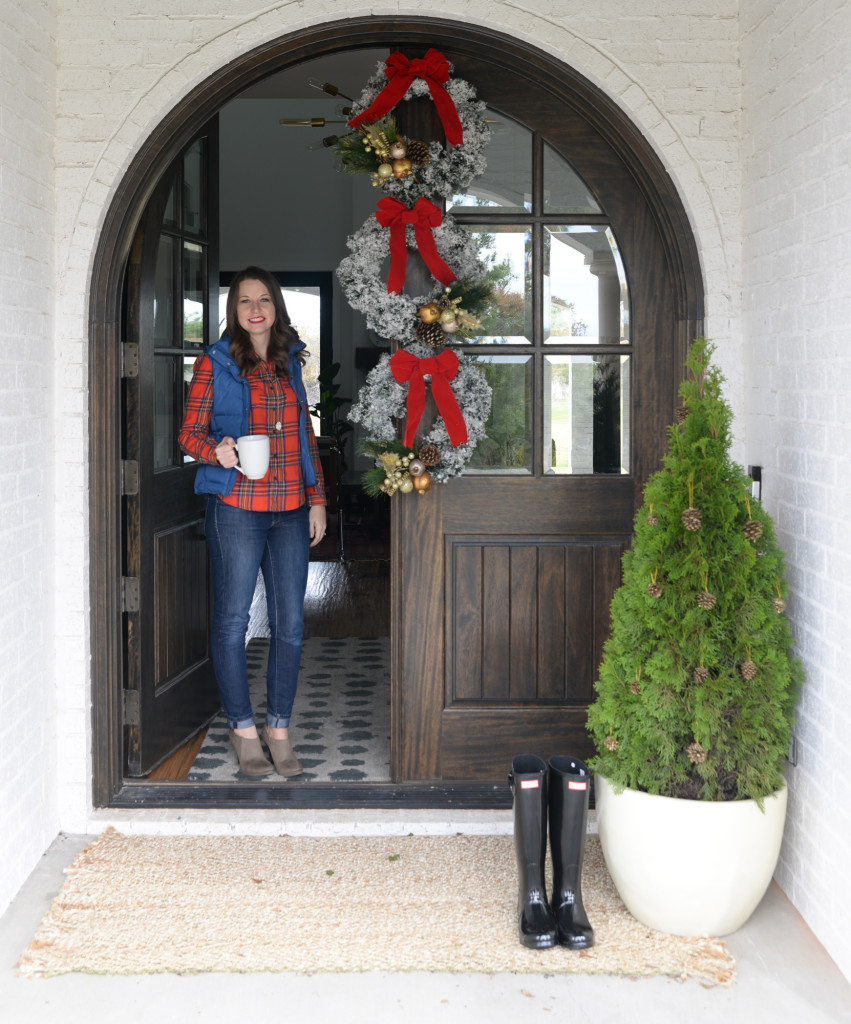 Here's proof that a wreath trio will work for a double door. Look I'm enjoying coffee as I greet my guests at the door. The wreaths don't interfere with the comings and goings that will eventually happen this season.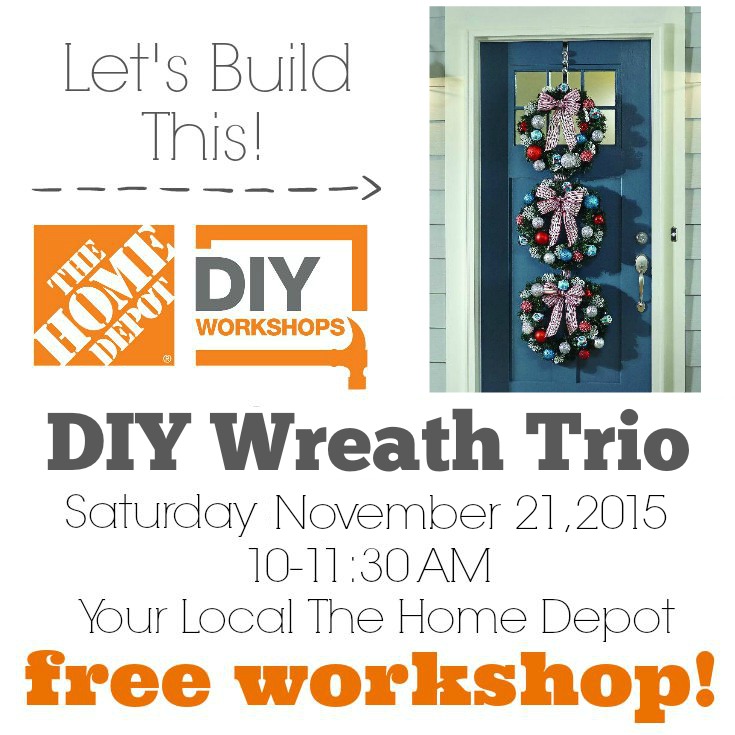 The Home Depot is having a wreath trio workshop at all of their locations.
You can register here.
It's part of their Do-It-Yourself workshops that gives step-by-step instructions through demonstrations on decor, home repair, and tool operation. Check out a local workshop to learn more. Ramona has been begging to go to a kid's workshop there. Since I'm feeling all Christmas sporty now, a kid's workshop will make it on the advent list of things to do.
Check out all these wonderful bloggers take on a Christmas wreath trio to be the most inspired person at the workshop!