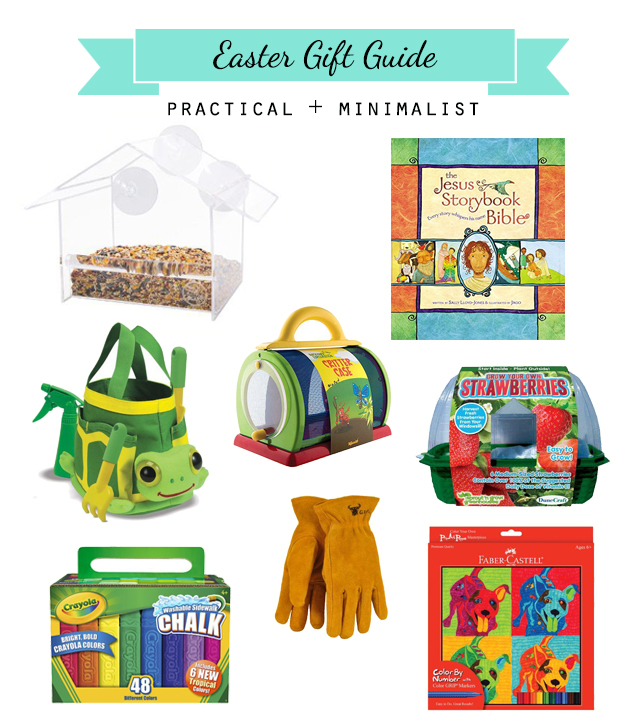 Easter is super early this year, so I've been thinking hard about what gifts we should get the kids. We've been massively purging, so I want things that are practical and timely (hello Spring). Nothing that would eventually clutter up the house I've worked so hard to declutter.
1. Lucite bird feeder which is on point as far as interior design goes even if it's for outside. I thought this was precious and can see both of my kids spending hours watching the birds with this. Don't forget the bird food!
2. Jesus Storybook Bible. I have already professed my love for this children's Bible for advent. If you need gifts for nieces and nephews, look no further. For older ones, The Story for Kids is a great option too.
3. Gardening Tote and Tools. My kids always want to help in the yard. This helps keep them close while we are out there and bonus it comes with a cute organizational tote to store it in the garage and keep the clutter down.
4. Critter Case. Get the kids outside and occupied.
5. Strawberry Greenhouse. How cool would it be for your kids to grow and eat their own strawberries??
6. Gloves. Gardening supplies for the win. Can you sense an Easter basket theme?
7. Sidewalk chalk. Load up on chalk for those beautiful Spring days!
8. Color by Number Pop Art. I like organized crafting like this for Ramona. She will sit and work on it purposefully because it's structured.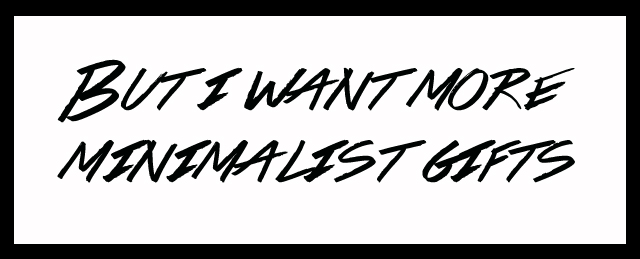 Here are a couple of minimalist gift ideas that you and your child will love:
Zoo Tickets or Membership
Museum Tickets or Membership
Movie or IMAX Tickets
iTunes or Amazon gift card for movie rentals or purchases
Children's Theater Tickets
Special Class – cooking, painting, pottery
You'll have to do some digging around to find local options for these types of minimalist gifts, but essentially you are making a memory and giving them an experience which is a pretty awesome thing. Have a wonderful Easter friend!
Affiliate links included.