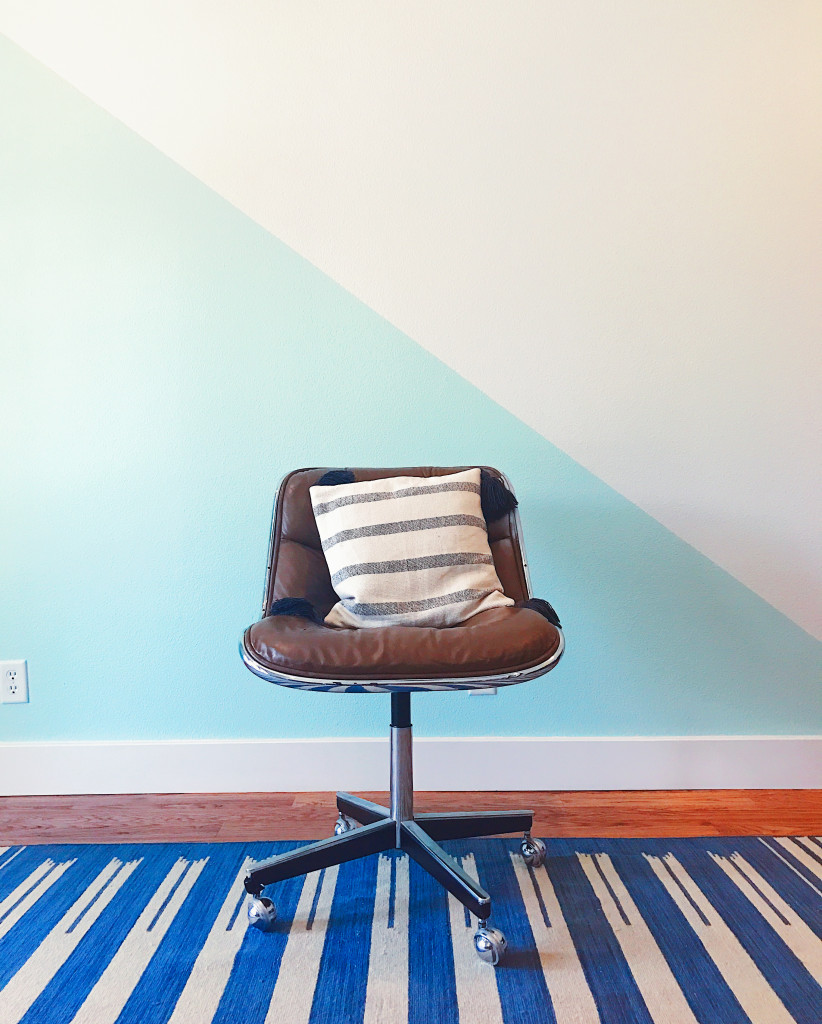 I must admit once the big picture items in a room are done (in this case install and wallpaper), I am the worst at polishing off a space. These next few weeks of our One Room Challenge are going to be real interesting y'all. However we have this great install that will be the backdrop to our first stylized aspect of the room – hanging some guitars.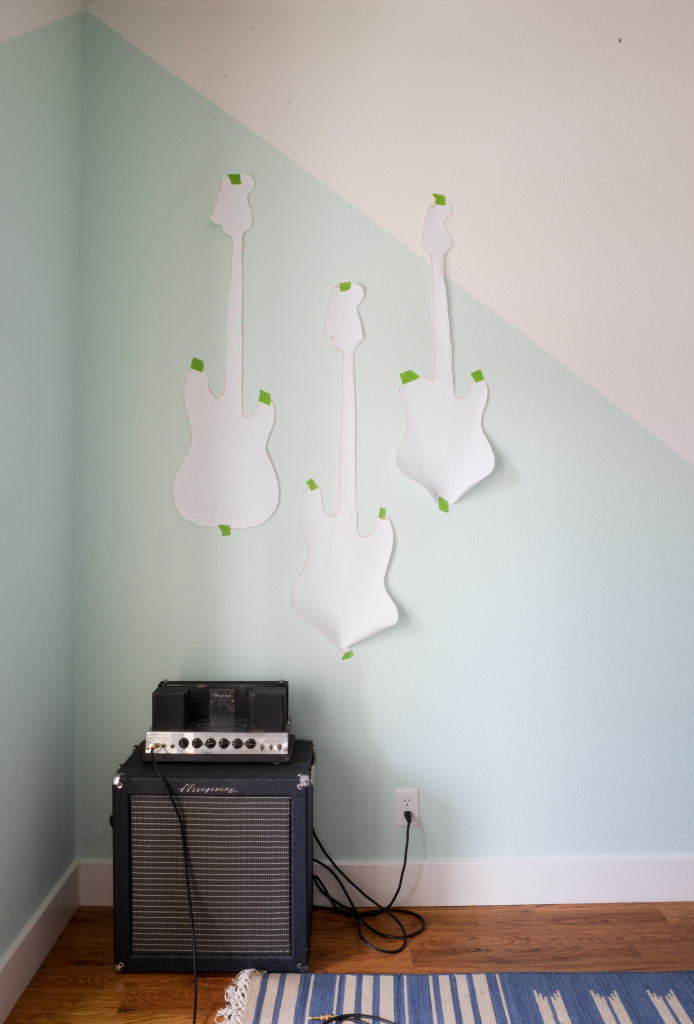 There was lots of talk about how to hang these – in a line or perfectly staggered or chaotic. We chose chaotic obviously. It's actually less about chaos more just how the body of the guitars looked in relation to each other. I outlined them to hang on the wall before we committed with drilling holes into the wall to get a better idea of what we had already laid out on the floor.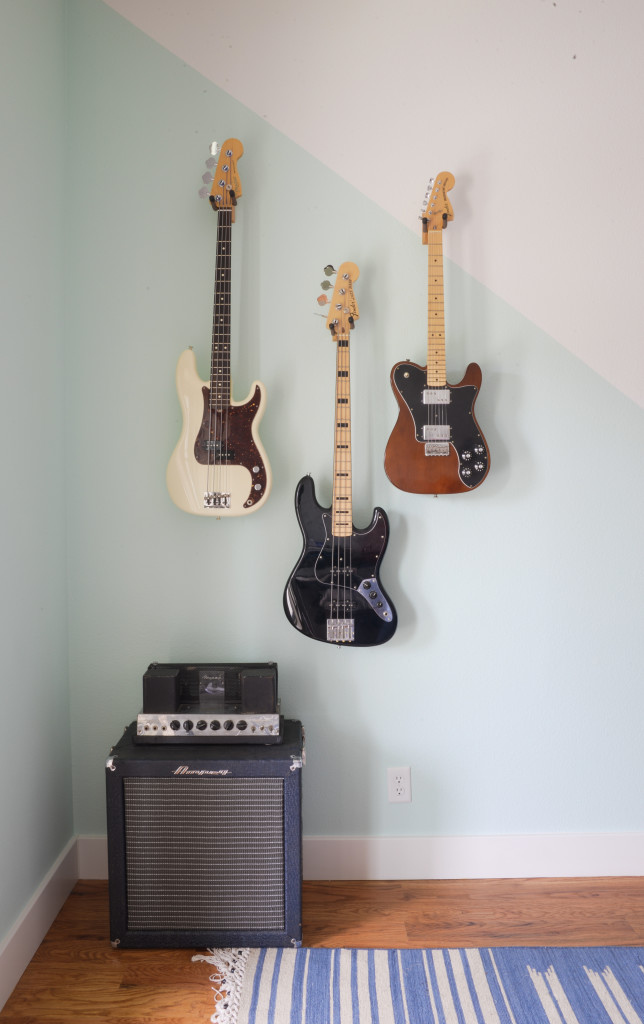 We used these guitar hangers to put up Nick's Fender Precision Bass, Fender Jazz Bass, and Fender Telecaster Deluxe.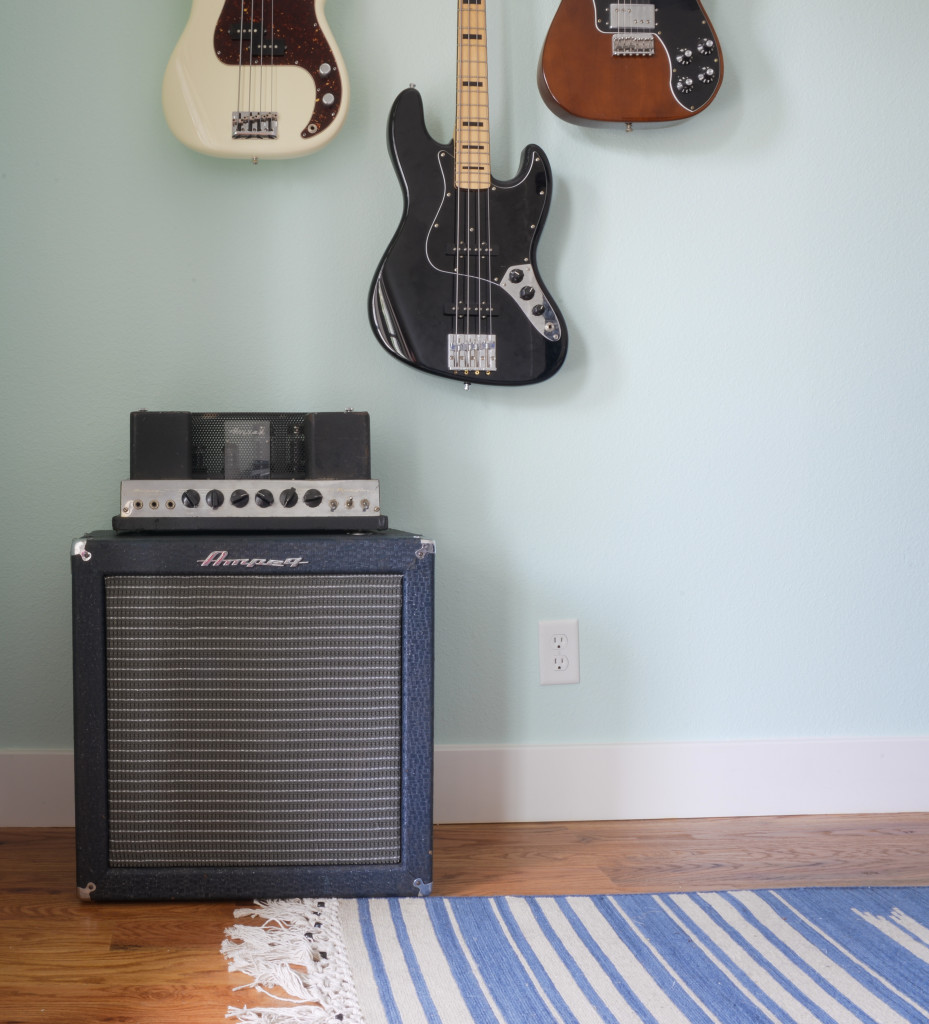 Part of the redo in this room was allowing Nick to buy his dream amp (who knew there was such a thing but also take note that I'm the best wife ever). He bought this vintage Ampeg B15 amp. For more information I checked his IG post to find out…original speaker and Navy Random flair rolex, restored by inventor Jess Oliver in 2007 before he passed, also signed by him. In case any of you are bass people and/or gear nerds.
He did buy it from a bass player who has played with some big names, so there's that for you non music people i.e. myself.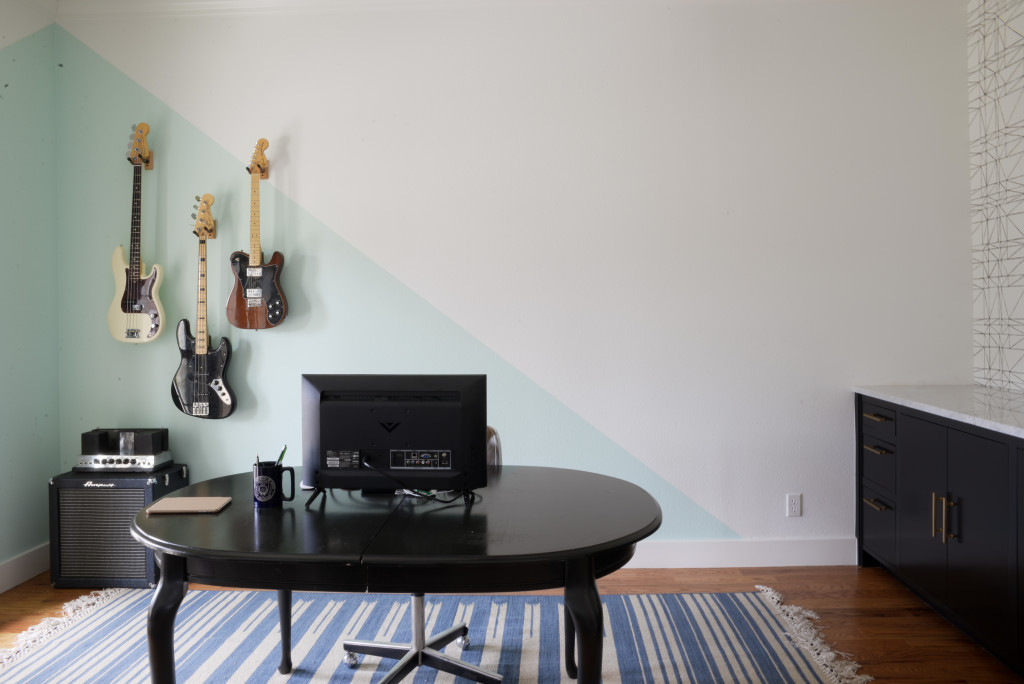 Now give me your thoughts on this. We've talked about putting something else up on this wall – big piece of art, small gallery wall, etc. When I look at the zoomed out of this photo, I feel like it needs something. However when I'm in the space, I think we leave it alone especially when I know that wallpaper wall is going to have a lot of styling happing on it and the counter. What do you think?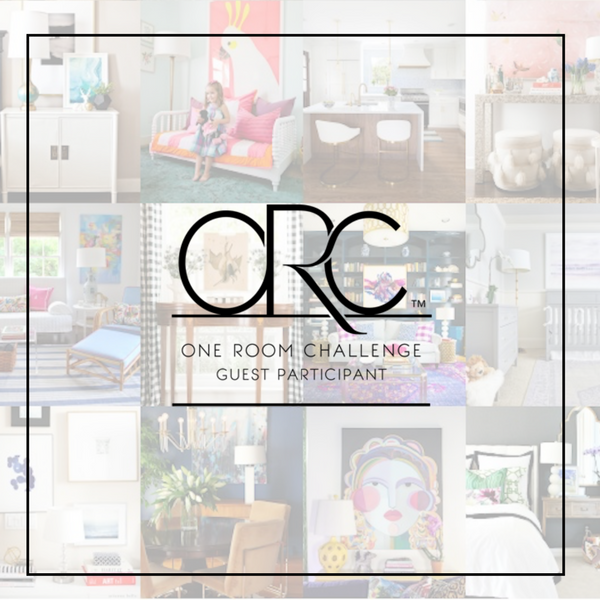 So what else is left…
*Wallpaper above the built in.
*Knobs for the cabinets.
*Paint a little install
*Organizational matter
*Hang guitars
*Get some art and style up in there
*Cable management
*Convincing Nick that he needs a new desk/finding said desk
Still no luck on the desk. Nick said he would switch it out so at least I've got the "convincing Nick" part done.
Go check out what everyone else is doing for their rooms!!
SEE THE FEATURED DESIGNERS HERE
SEE THE GUEST PARTICIPANTS HERE