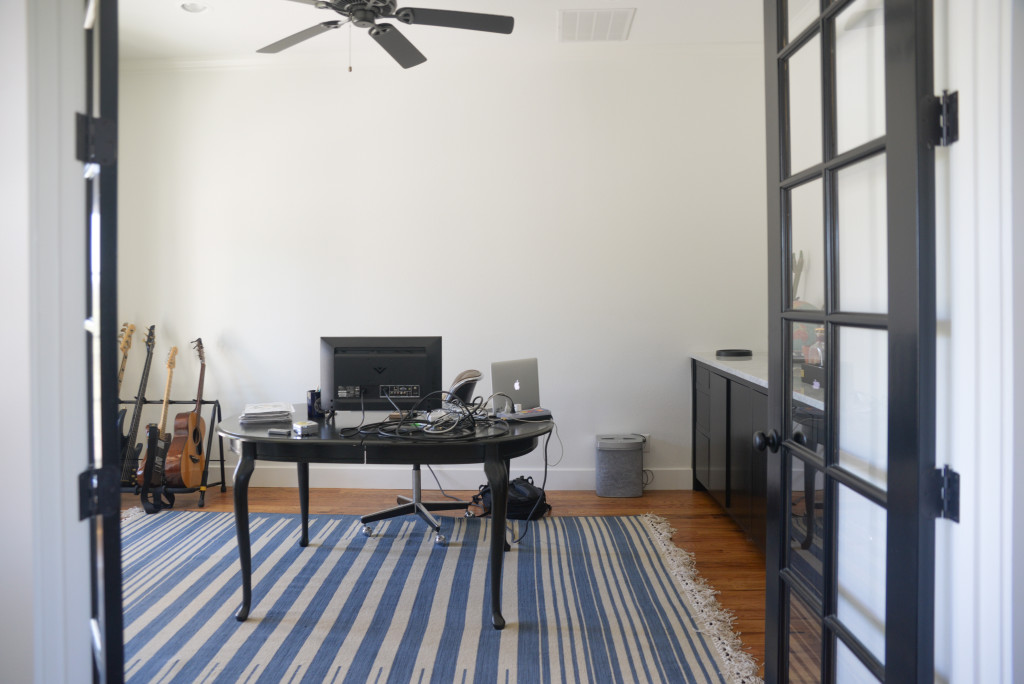 So you'll remember from week 1 of our One Room Challenge that we have a completely undecorated office unless you consider cords and general mess (here's looking at you empty La Croix cans) decor. I started with painting the feature wall which I like to refer to as the install. It sounds cooler and like I'm super artsy or whatever, so just amuse me by going along with that.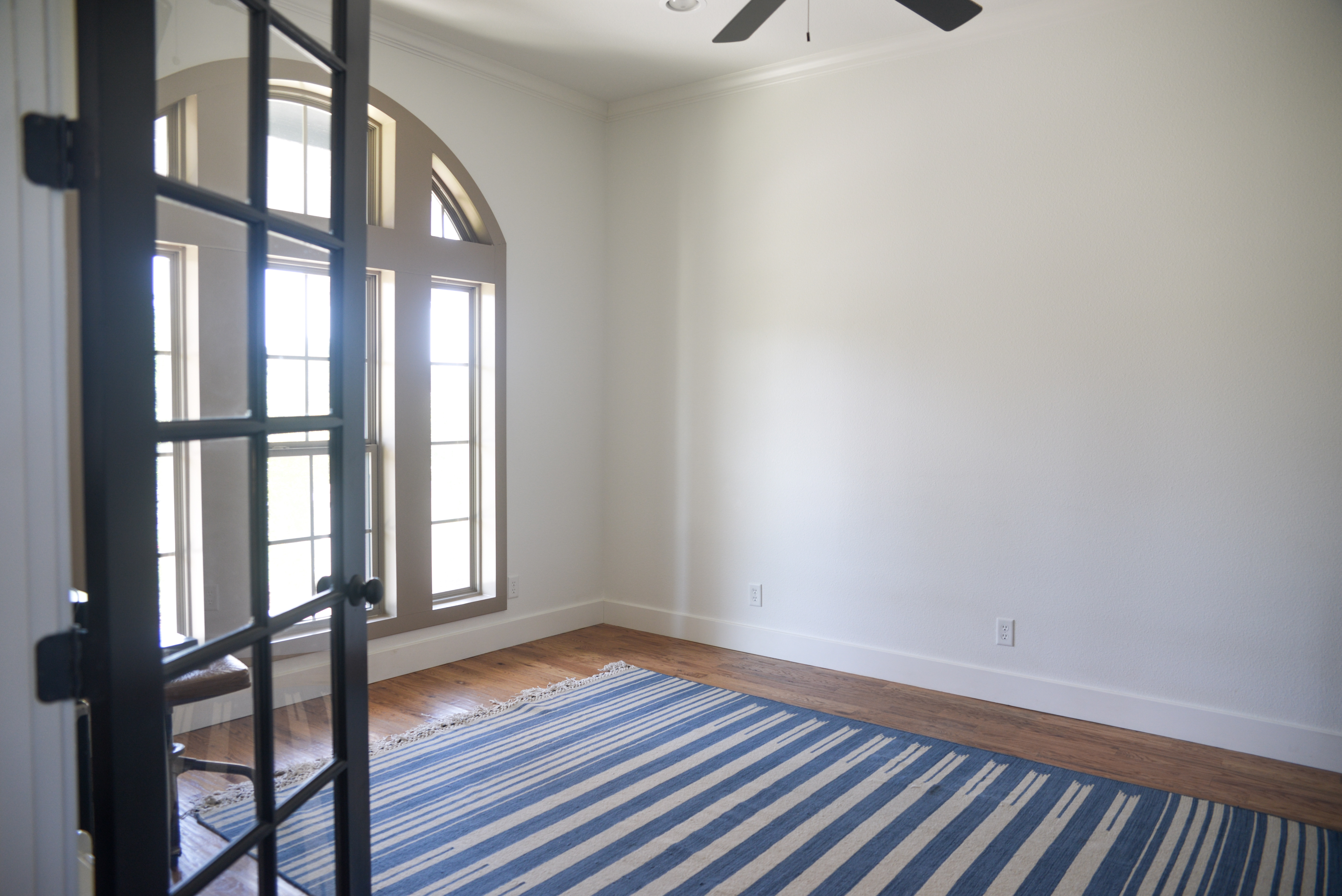 Nick wanted the install to be a triangle with a point where these 2 walls meet. It would be cut out by the window but go the full length of that wall since it's the smaller of the 2. The room is 12×16.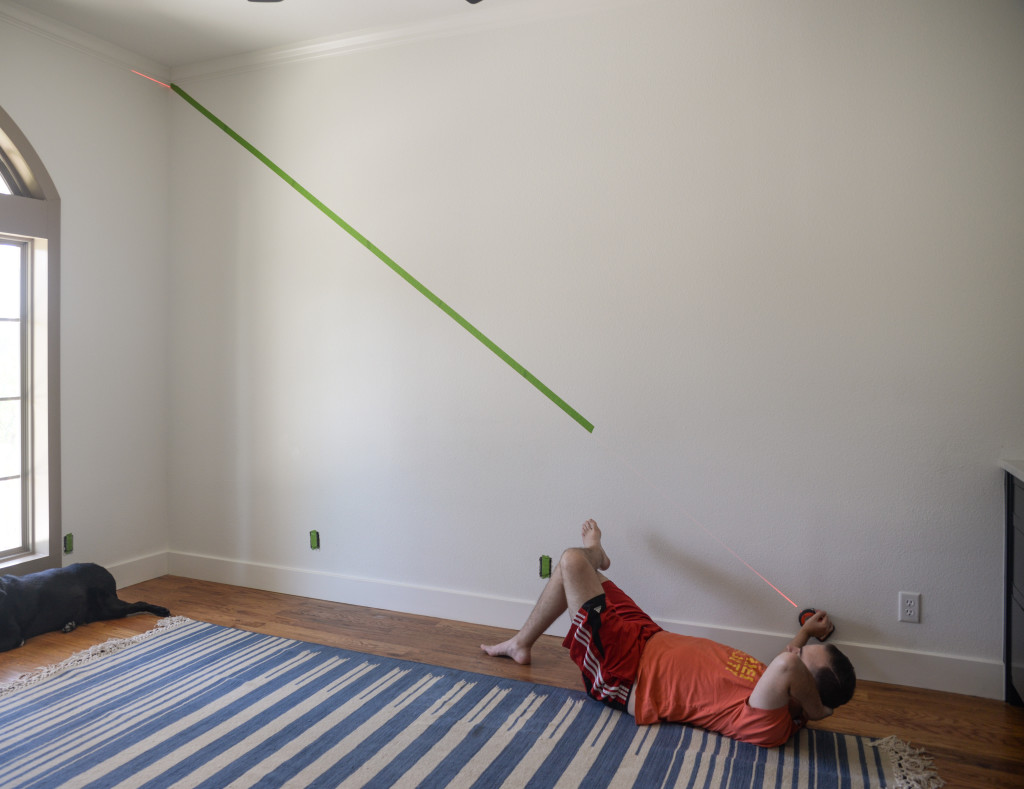 We measured 12 feet on our long wall. We figured that a laser level  would be the best way to get a straight line, so we borrowed one from friends (shout out to the Hills). They brought it to church last Sunday and we were the weirdos with a level on our lap during service.
After marking the angle, we taped it off from the top point of the wall to our 12 foot mark at the baseboard.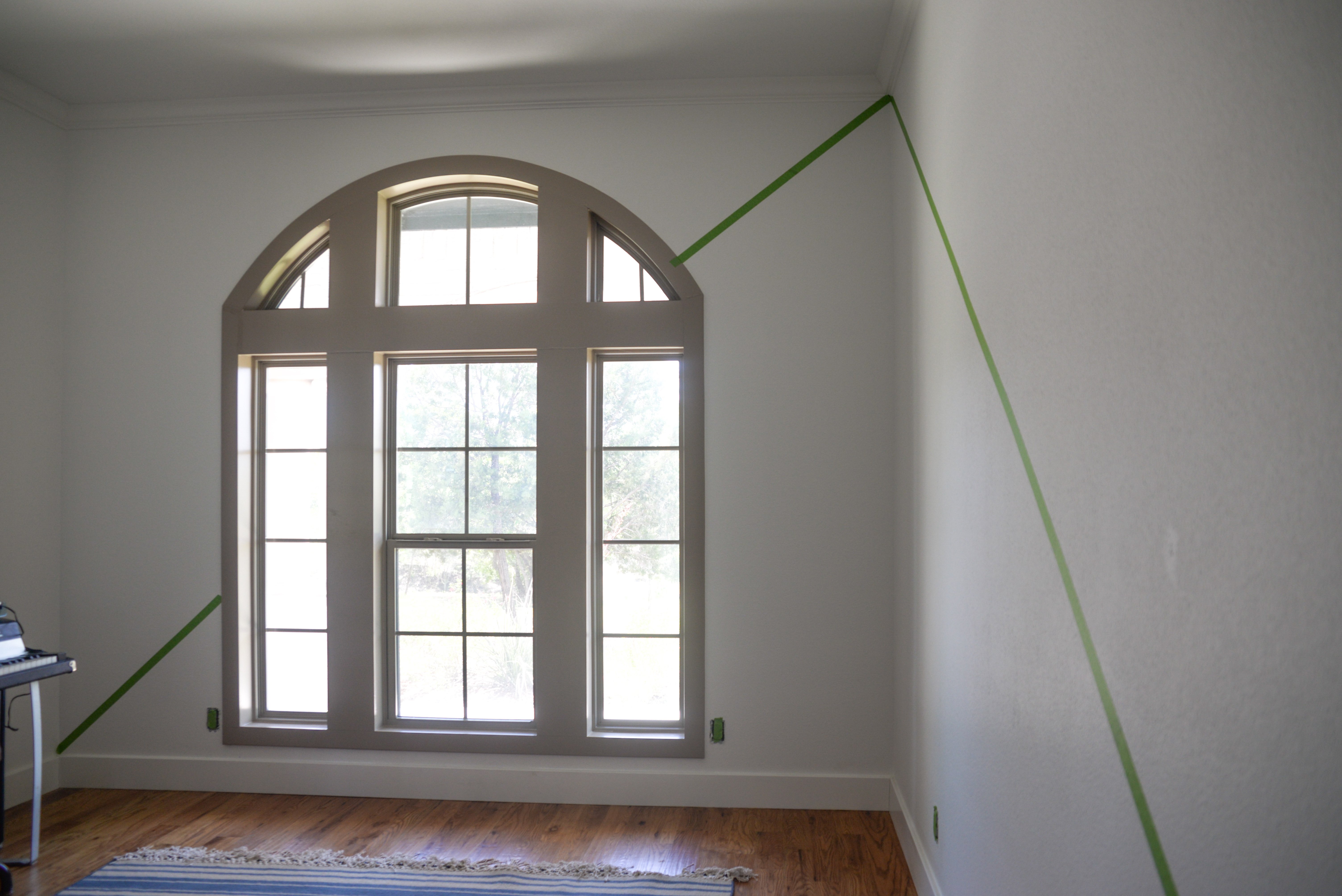 Once we had the angle, we used the level to mark that on the window wall from the top point to the bottom corner of that entire wall.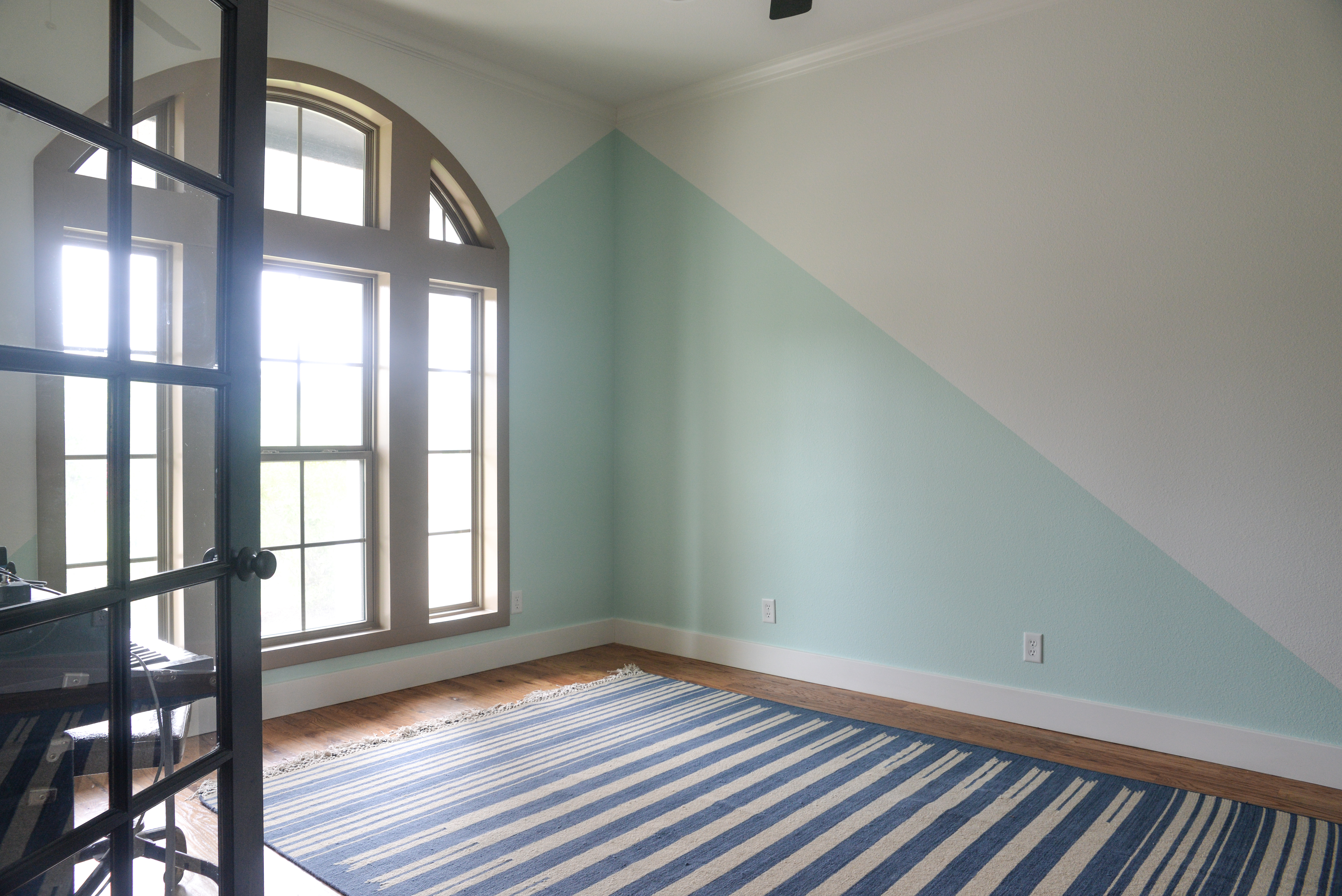 The color is Benjamin Moore Quartz Stone. We wanted a lighter color to offset the bold graphic. Still make an impact but not be overwhelming.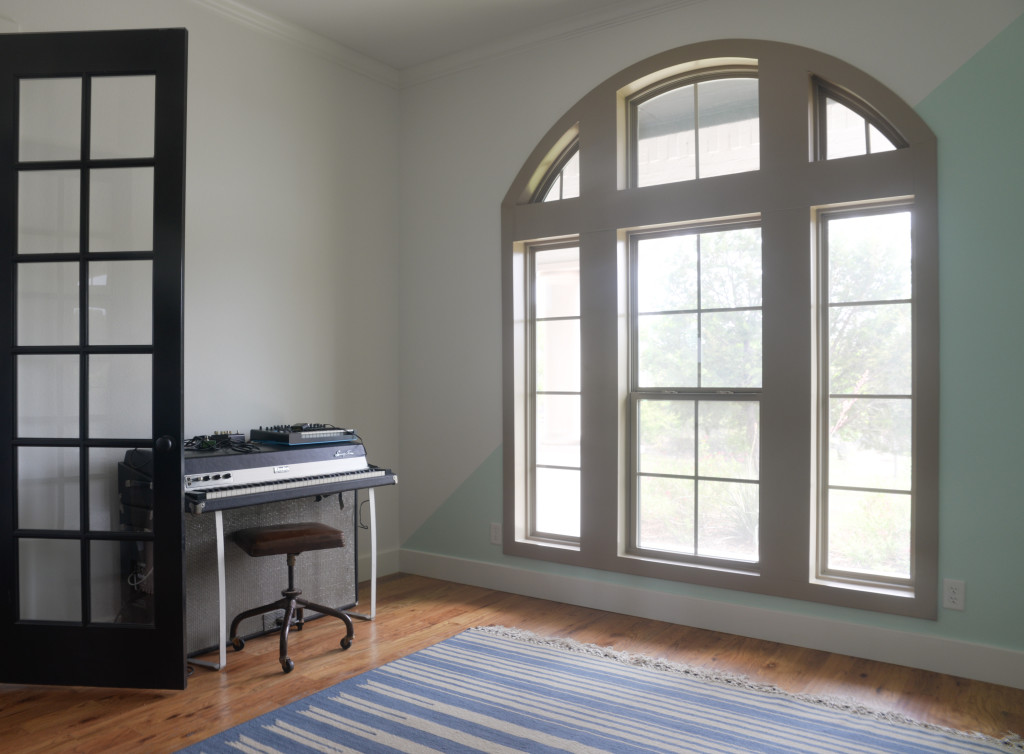 I love the little peak at the bottom of the window by the Rhodes. I think it's going to be such a great detail to that corner of the room.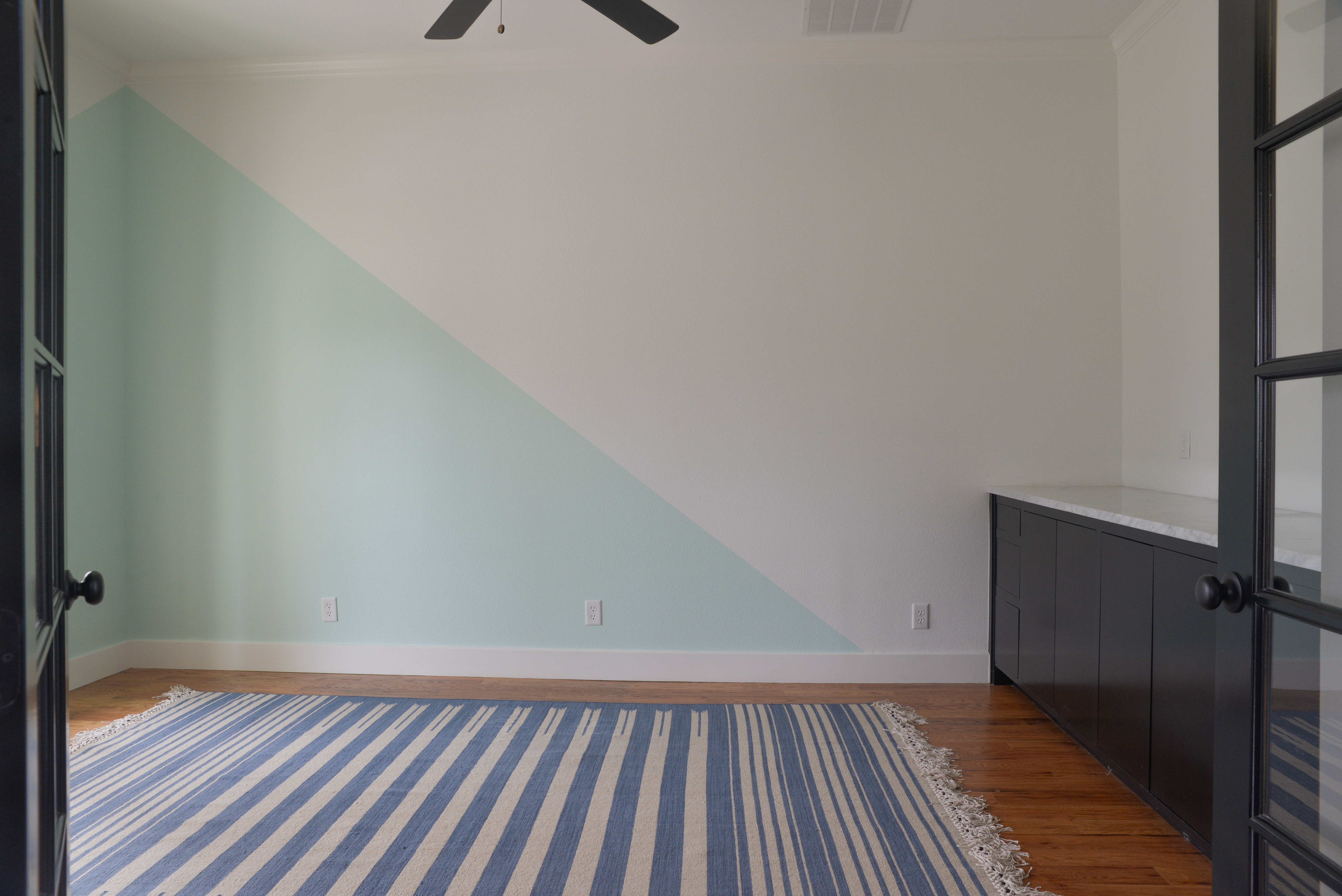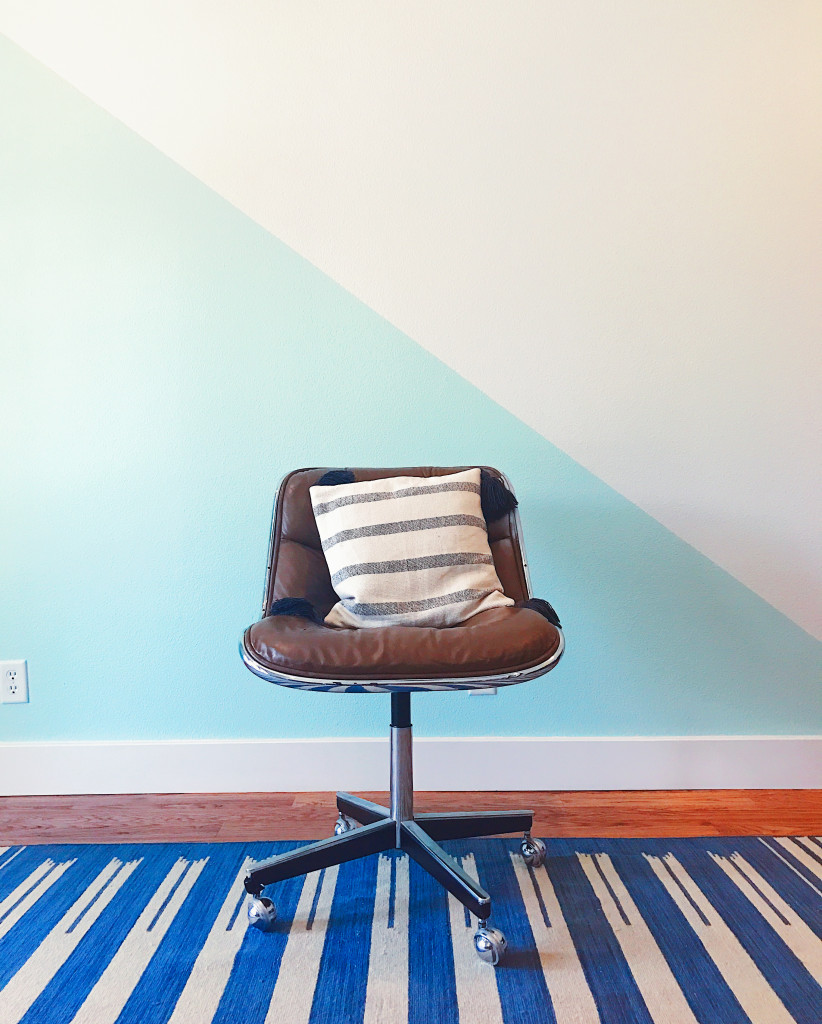 This vignette tho. It was what we were most looking forward to with this install. We had some fun taking pictures of the kids in there.
Next up…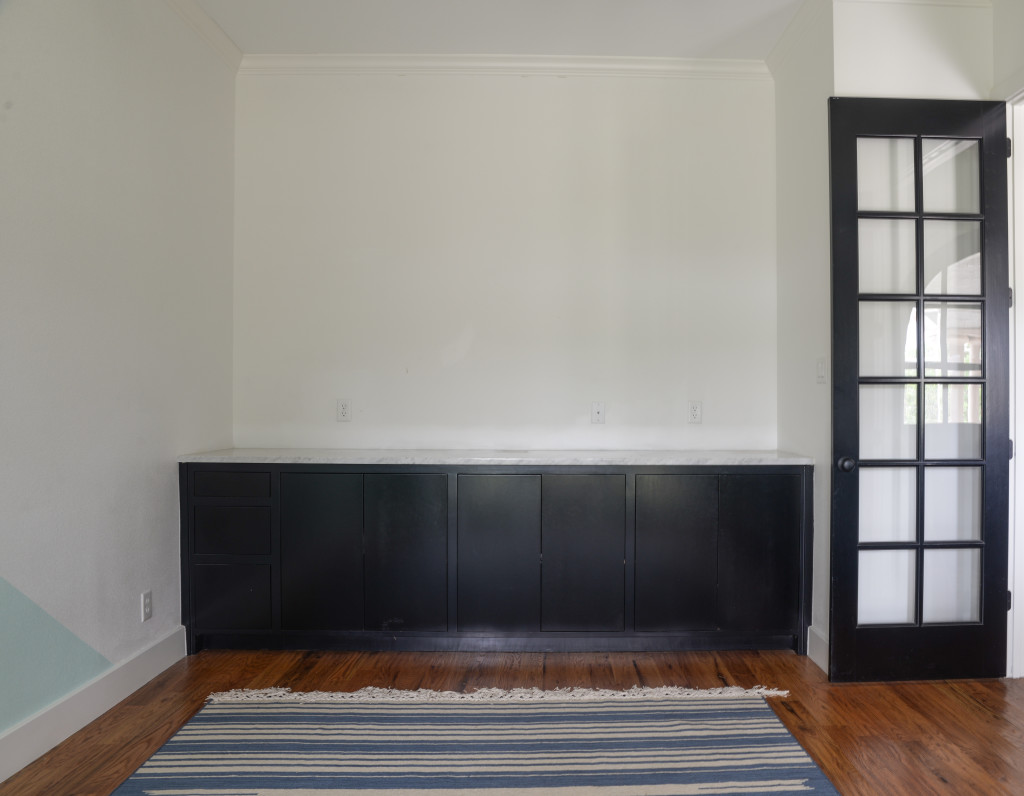 *Wallpaper above the built in.
*Knobs for the cabinets.
*Paint a little install
*Hang guitars
*Get some art and style up in there
*Cable management
*Convincing Nick that he needs a new desk/finding said desk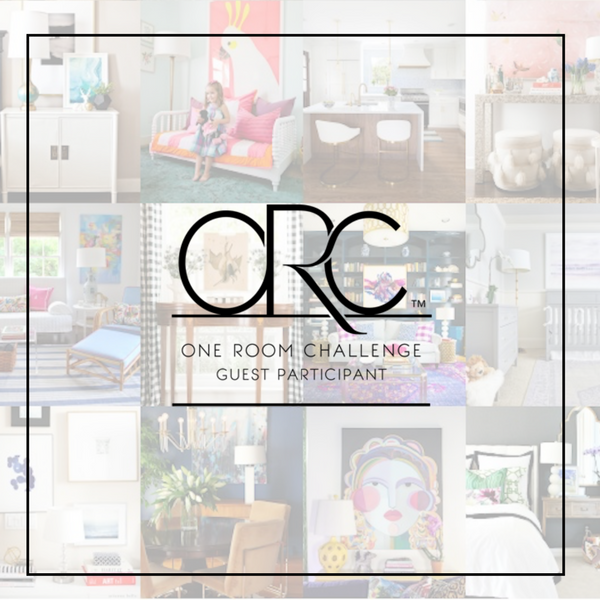 Go check out what everyone else is doing for their rooms!!
SEE THE FEATURED DESIGNERS HERE
SEE THE GUEST PARTICIPANTS HERE