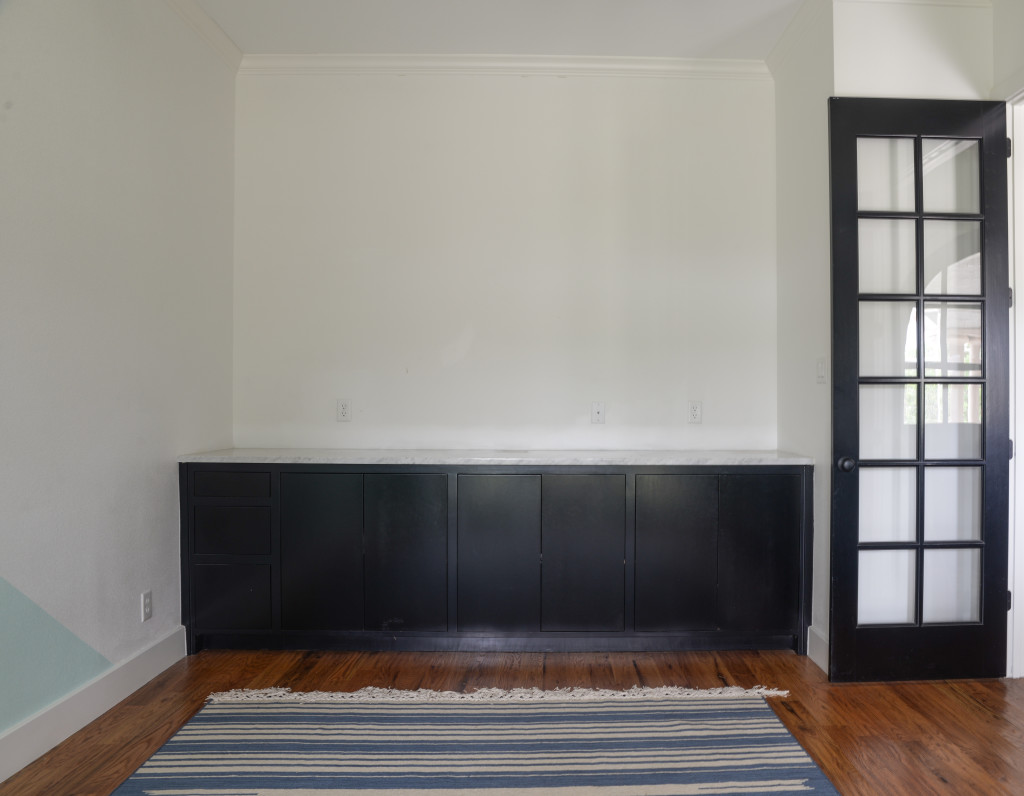 You know that feeling you get when a room starts to come together, and there are certain parts that look super unfinished once you get 1 thing done? That's basically the story of this week's One Room Challenge saga. After I finished painting the install, this little built in nook area looked so sad and unfinished.
Step 1: Wallpaper to make it look more finished. We found this Hygge & West wallpaper on ebay – 2 rolls $120 for both. It's from their Heath Ceramics line and normally sells for $140 per roll. Even though I can hang wallpaper, we hired someone to hang it. We still came in under budget for buying the paper at such a great deal.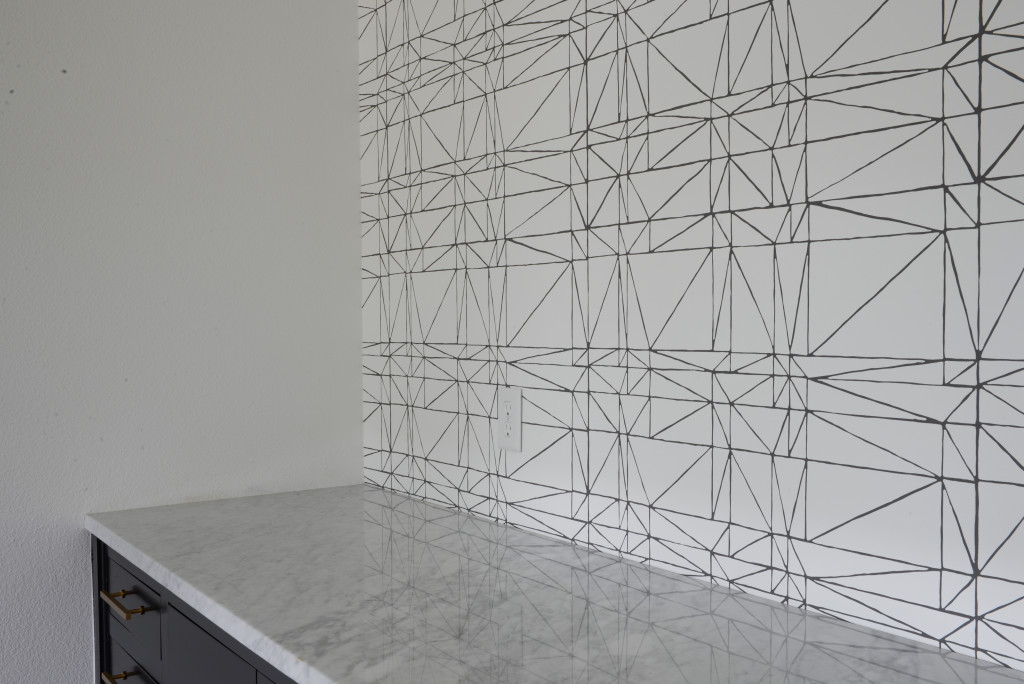 I think it looks even better in person. It makes a huge impact without being too over powering in the room. It goes well with the marble in the office. Super manly and everything too.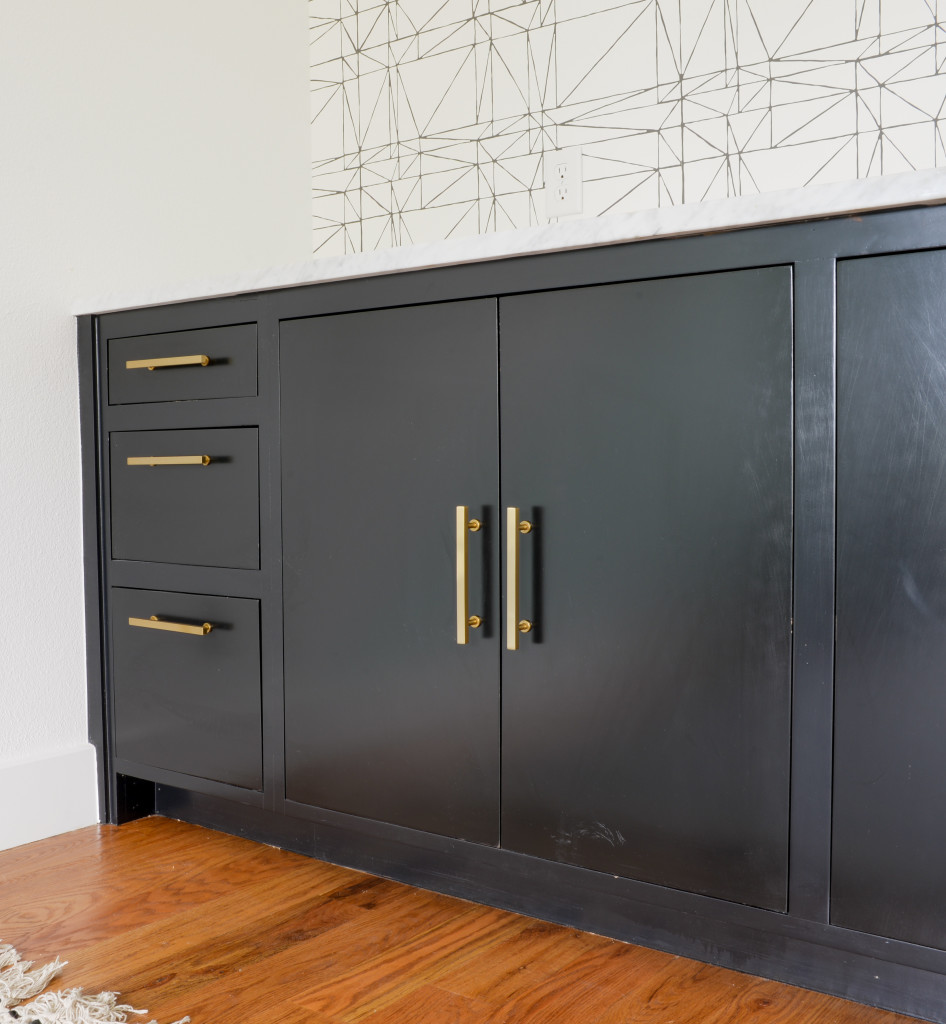 With the inset doors/drawers, we really needed hardware from day 1. Instead we lived life on the wild side and just left the doors open. All. The. Time. It's one of those annoying tasks that you know you need to do – put knobs on your impossible to open inset cabinets, but you just don't. Minimal effort and money but somehow always gets ignored on the to do list…for like 3 years.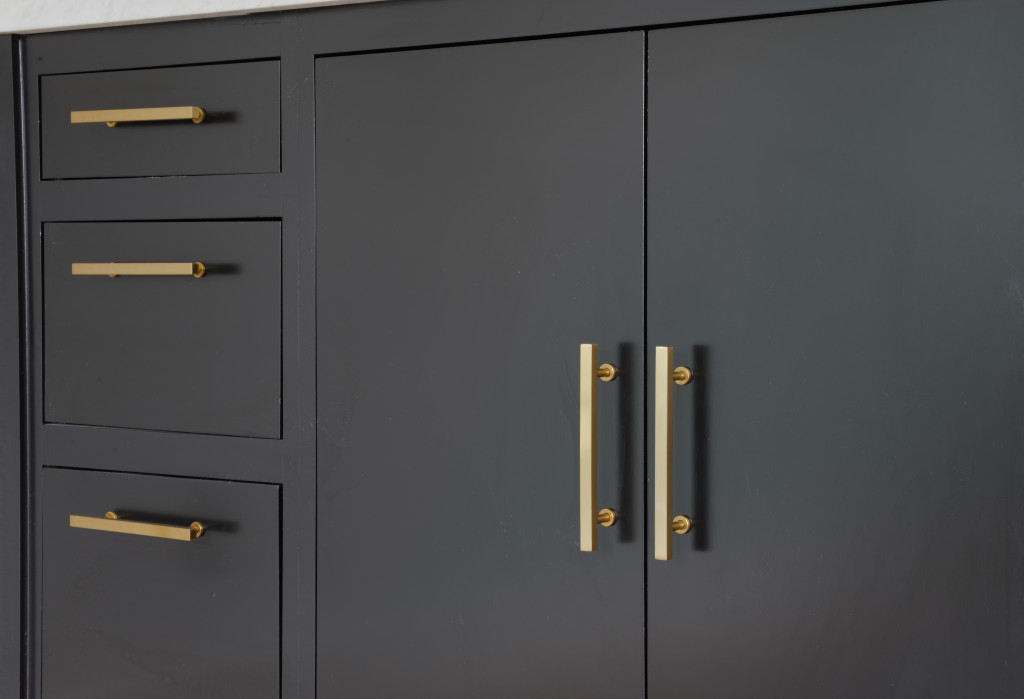 Seriously how gorgeous are these brass bar pulls?? They are substantial too. Again why did we wait so long to pull the trigger on hardware in there? Each bar was less than $7, and now we can open all the drawers and doors any time we want! Can you even imagine people? Yeah you probably can because normal people with inset cabinets put hardware on immediately.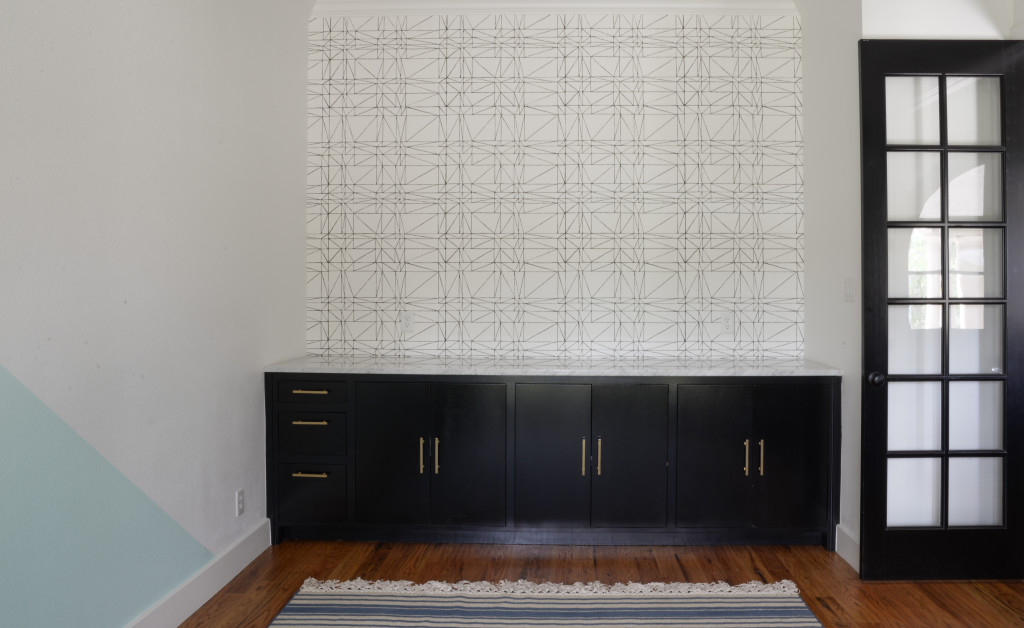 Such a huge change from the sad before state of this wall don't you think? Obviously we need to style that area, hang art, etc. BUT it's definitely more functional along with being more finished. I do still need to handle an organizational matter behind those black doors with the pretty brass handles.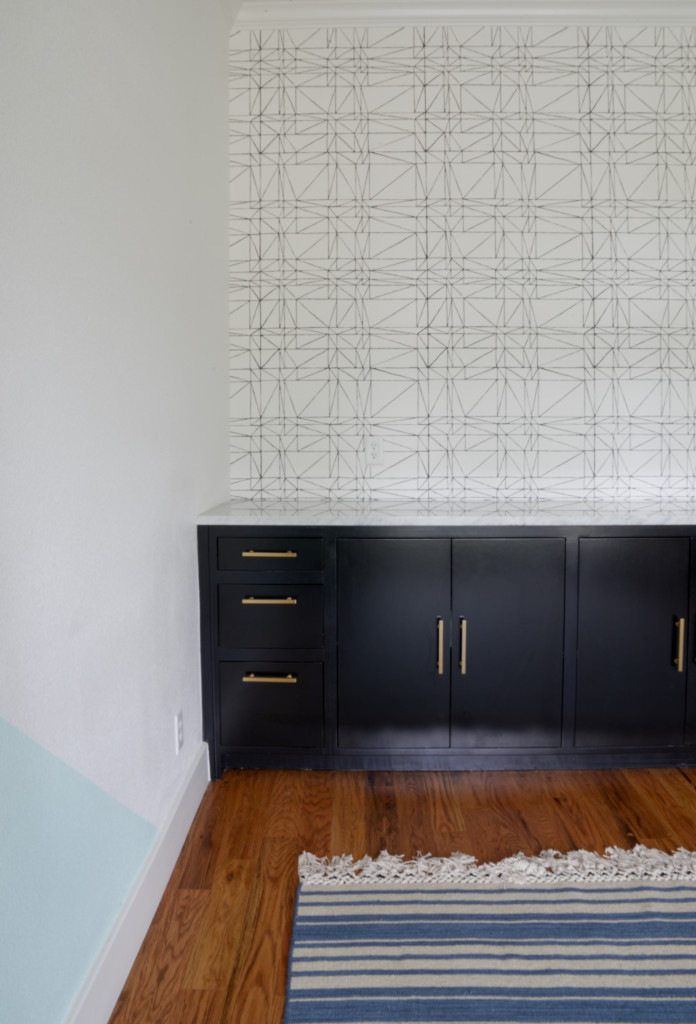 So what else is left…
*Wallpaper above the built in.
*Knobs for the cabinets.
*Paint a little install
*Organizational matter
*Hang guitars
*Get some art and style up in there
*Cable management
*Convincing Nick that he needs a new desk/finding said desk
I'm having zero luck on stumbling upon the perfect desk to persuade Nick. Possibly zero desks have even been considered at this point which is a real bummer. If you or anyone you know has a cool desk in the DFW area, contact me now.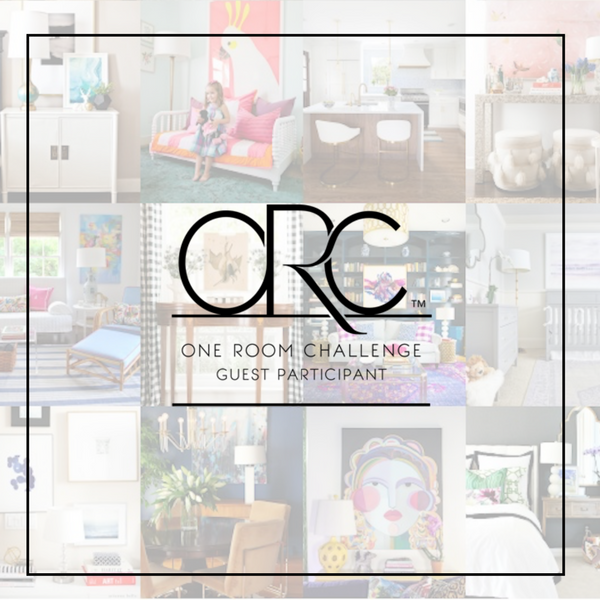 Go check out what everyone else is doing for their rooms!!
SEE THE FEATURED DESIGNERS HERE
SEE THE GUEST PARTICIPANTS HERE