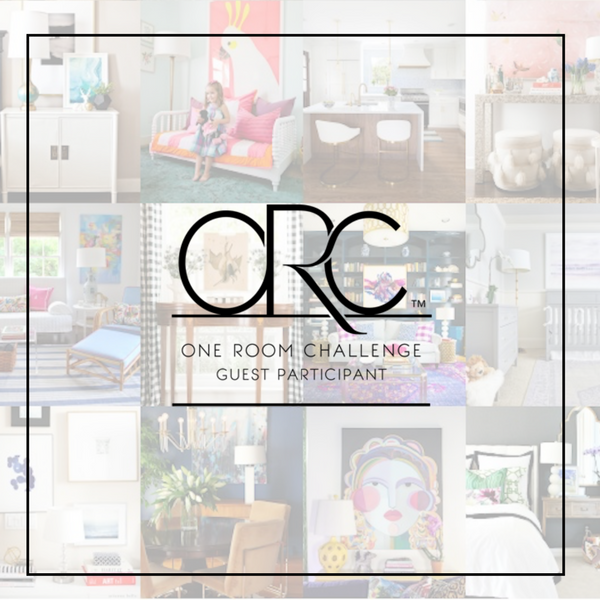 After some thought and seeking advice from friends via Insta stories, we have decided to participate in the One Room Challenge! I have said every month that I will complete Nick's office. It's April, and it's still a mess. However it will get done this month or within the 6 week time frame of this challenge. Either way it's happening y'all.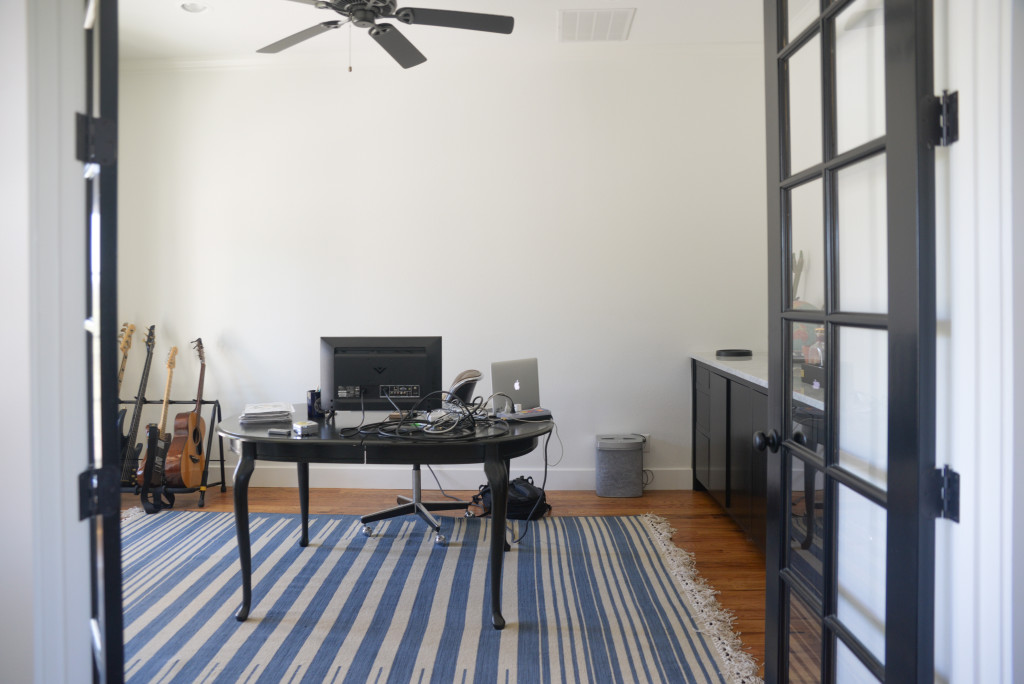 You know I dearly love my husband or whatever, but this is what you see when you come into our house. *insert side eye emoji here* This to your left and the dining room on the right. We leave the double doors closed and only invite people over at night in the hopes they can't see the chaos. It clearly isn't a long term strategy, so we need to tackle this space.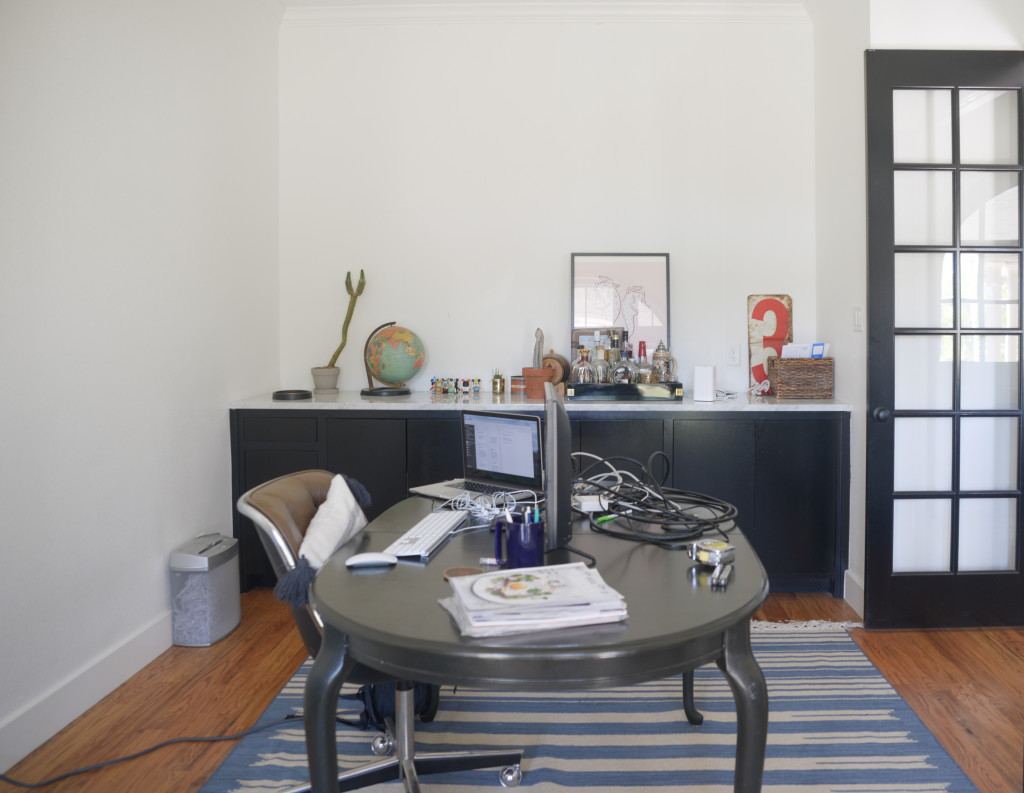 The wall above the built in is already prepped for wallpaper since that was the goal when we built…3 years ago. Yep 3 years and still just blank white walls in here. One of which doesn't even have texture. ¯\_(ツ)_/¯
Here's what we are hoping to accomplish over the next 6 weeks:
*Wallpaper above the built in.
*Knobs for the cabinets.
*Paint a little install (not as big as Beckett's but same concept)
*Hang guitars
*Get some art and style up in there
*Cable management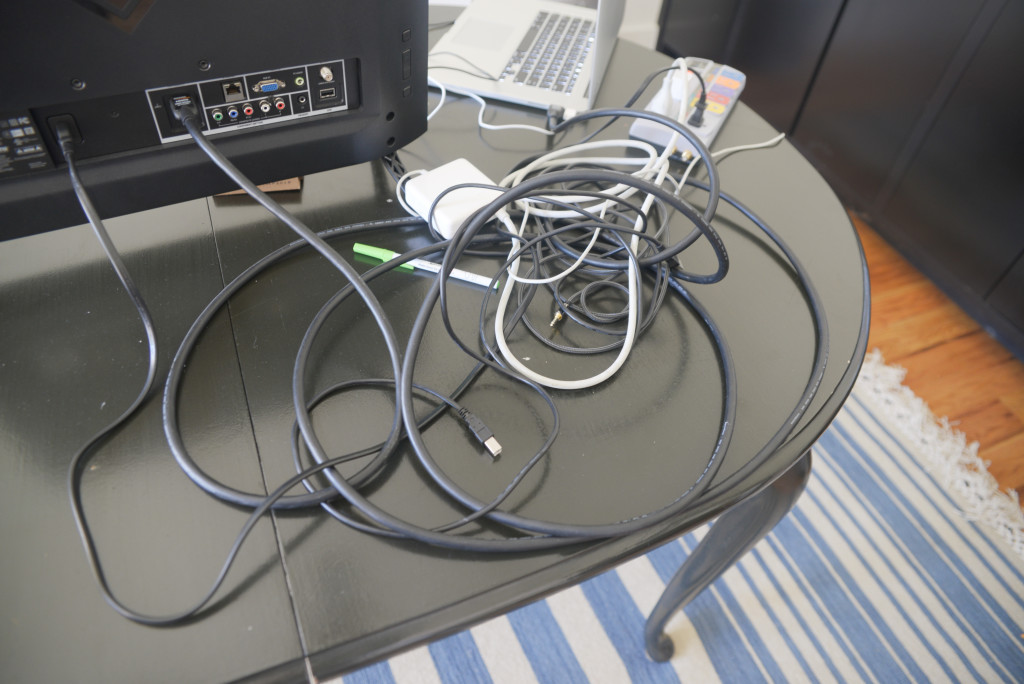 The cable management thing is no joke. I've asked Nick to get a real desk for in there. Currently it's our old dining table that I painted ages ago. He doesn't want to. So if anyone wants to direct message him with table options to convince him otherwise, I will be forever grateful and might even send you a hand written note of thanks. He has promised to get the cables under control to make things look tidy in there.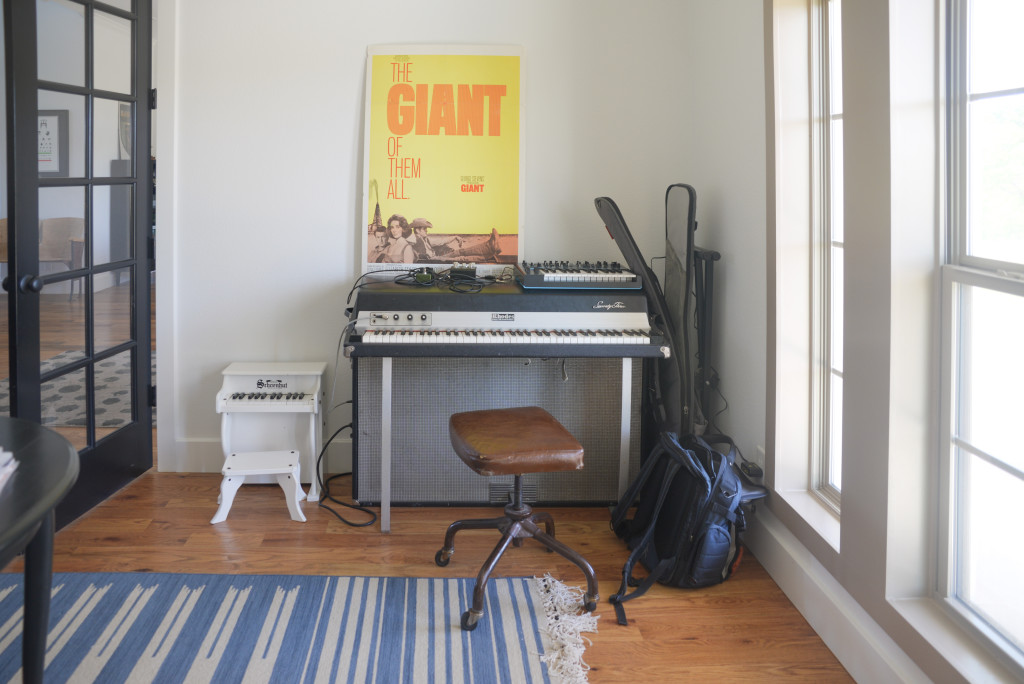 We love the rug in here. It was a purchase that we made in attempts to get the ball rolling, but it stopped at the rug. (They no longer have the blue, but here's a link for the rug in red.) If you're counting that is backpack #2 on the floor. I will go ahead and add organization of built in to the list. Maybe once the knobs are on we will start using that built in like a real functional storage space.
So that's the BEFORE state of Nick's office! Hopefully over the next 6 weeks you'll see it transform into a lovely working space for this dude.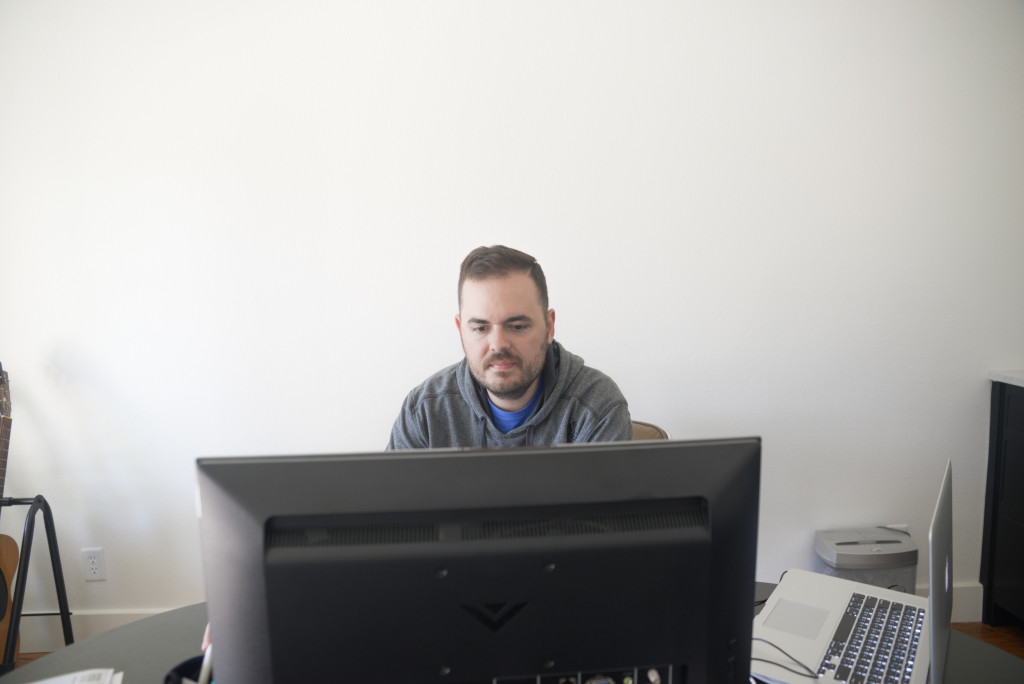 If you didn't know, Nick works from home. This currently pitiful room is used so much. We want it to function well for him and be more of a reflection of his style.
SEE THE FEATURED DESIGNERS HERE
SEE THE GUEST PARTICIPANTS HERE