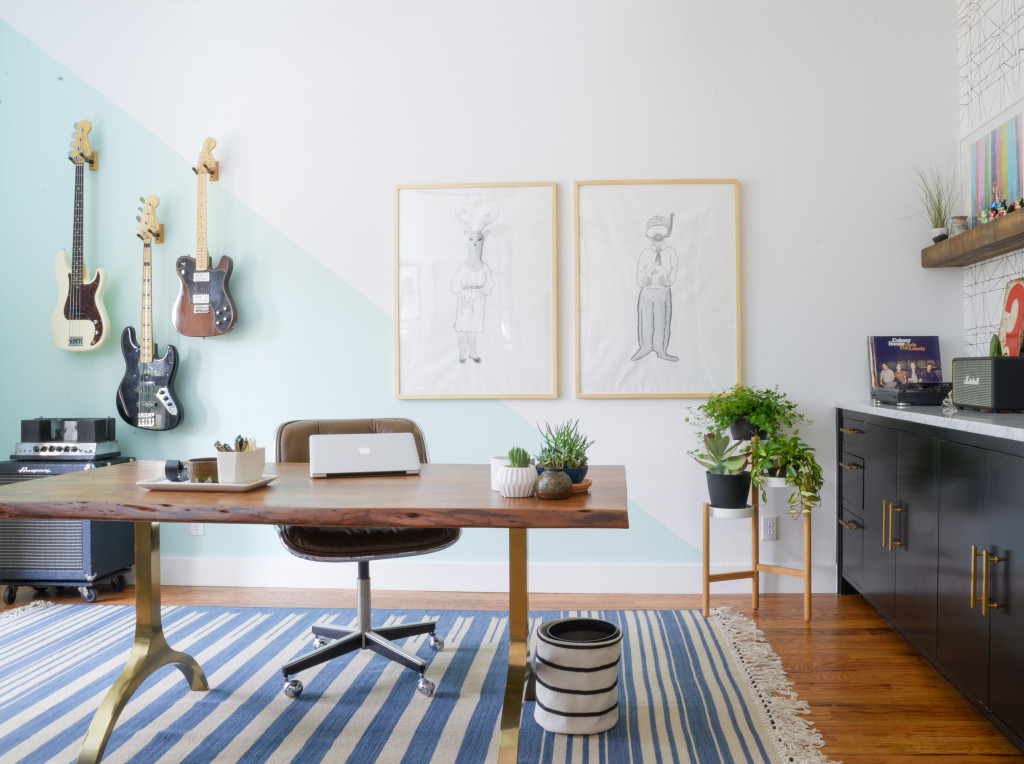 It's finally here! Reveal day for our One Room Challenge! It was exhausting but oh so worth it! Nick has a beautiful office that isn't an eye sore when you walk into our house! It's a real win for everyone.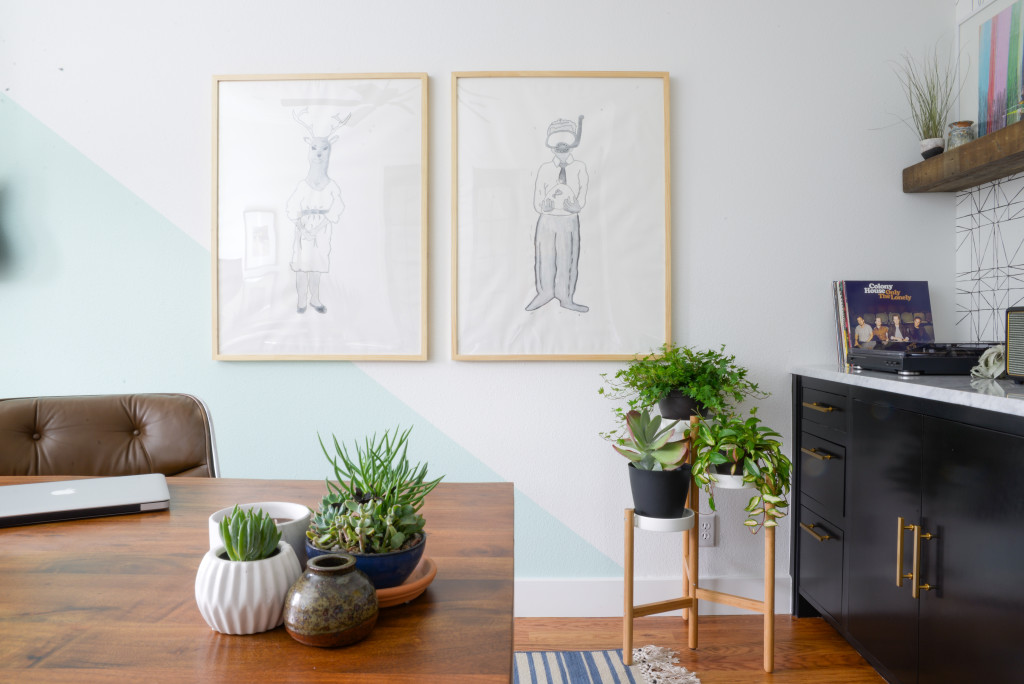 After we hung the guitars, I got a lot of feedback on what to do in this space between the guitars and the built in. My insanely talented friend Katja suggested some large art. Time and budget crunches led me to purchase two 30 x 40 natural wood frames. Nick had done these sketches in 2007. We thought they'd be perfect if we made them larger for these frames since they are simple with a lot of white space. Add something to this area but nothing too over powering in the room.
I feel like we accomplished that! Also it's pretty cool that a blast from the past (sketch book in this case) was reinvented to become original art in Nick's office. He made them using pen and watercolor.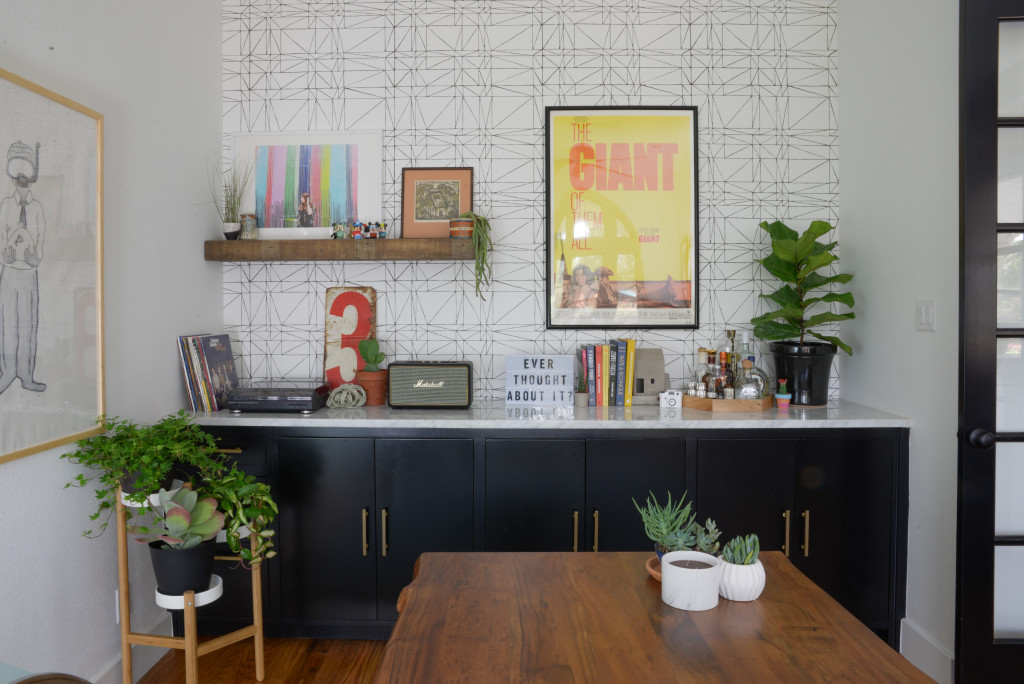 The wallpaper above the built in was always gorgeous, and it just got better once we started pulling this are together. We've had the Giant movie poster for years. It is so, soooo good to see it up!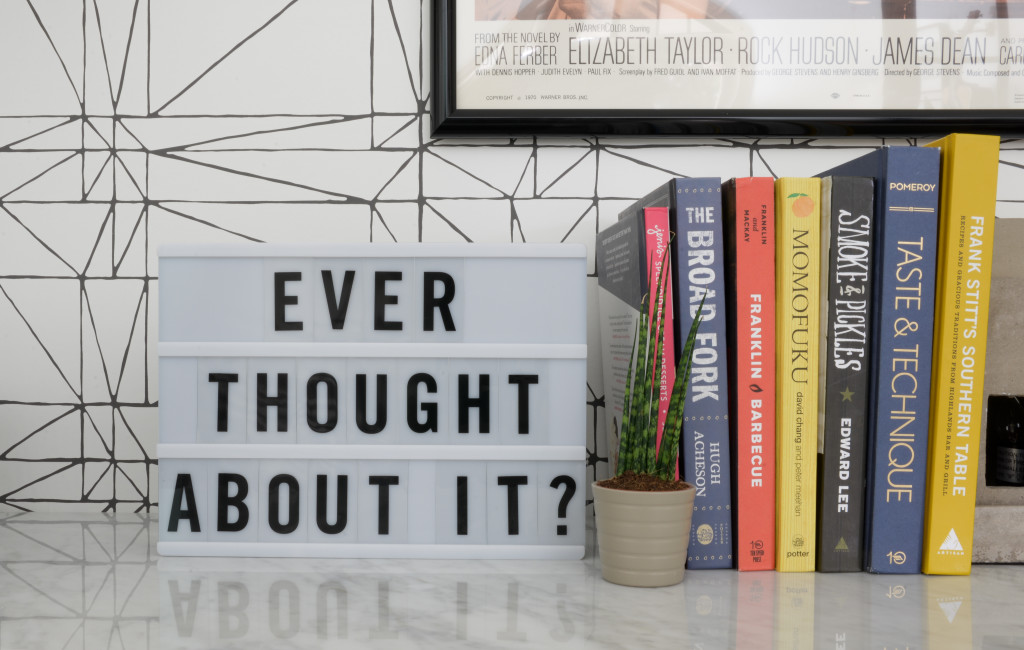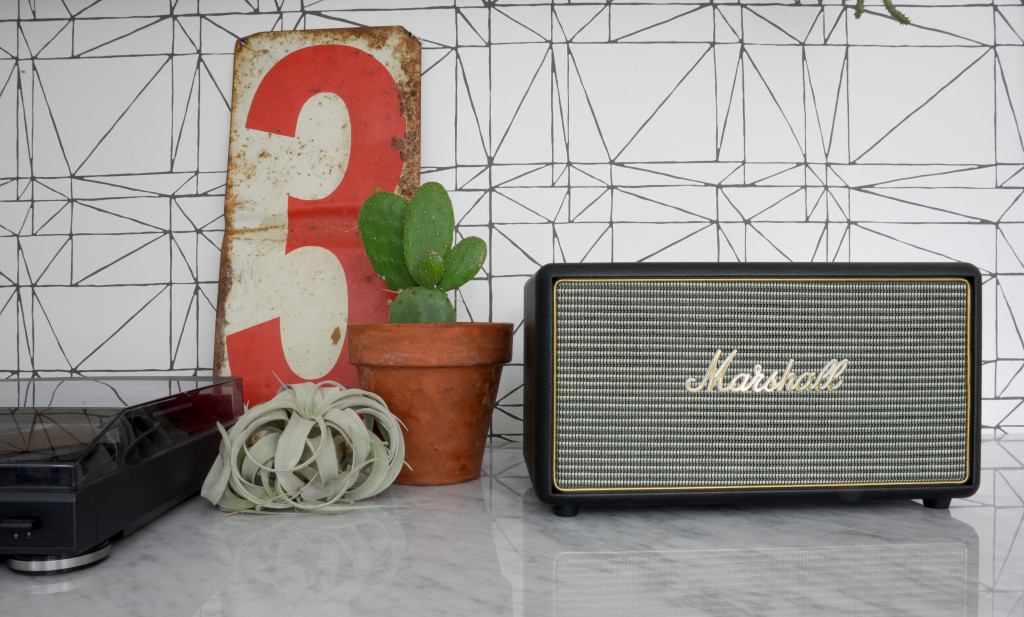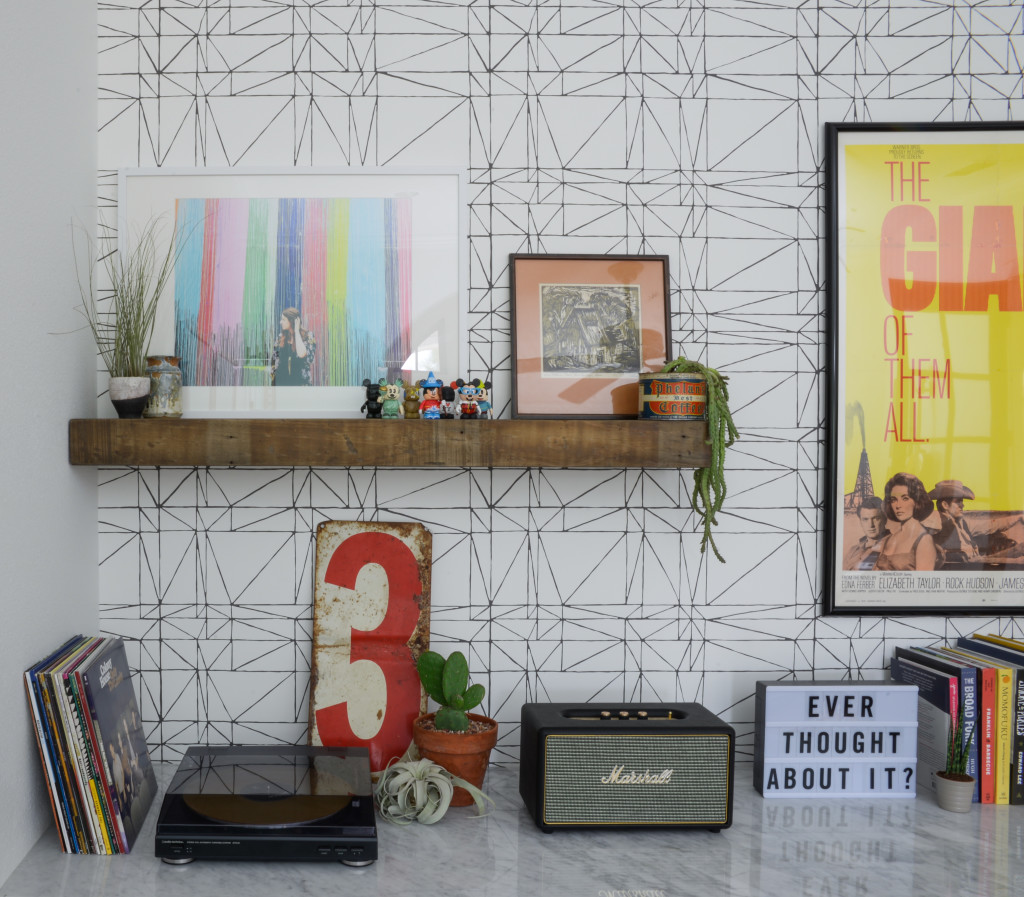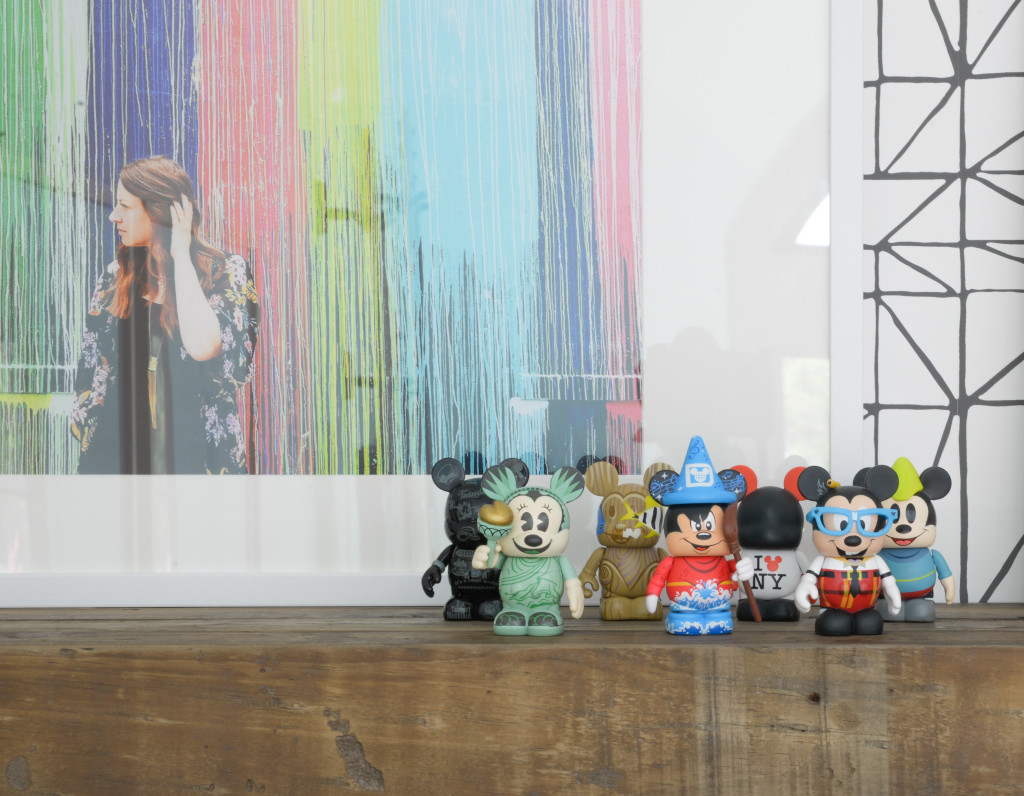 Nick has this collection of Mickeys. His first Disney visit was when Ramona was almost 2. I insisted he get something to collect for each visit. He thought it was dumb, but here we are 7 Mickeys in…and some aren't from Disney vacations just souvenirs from regular vacations.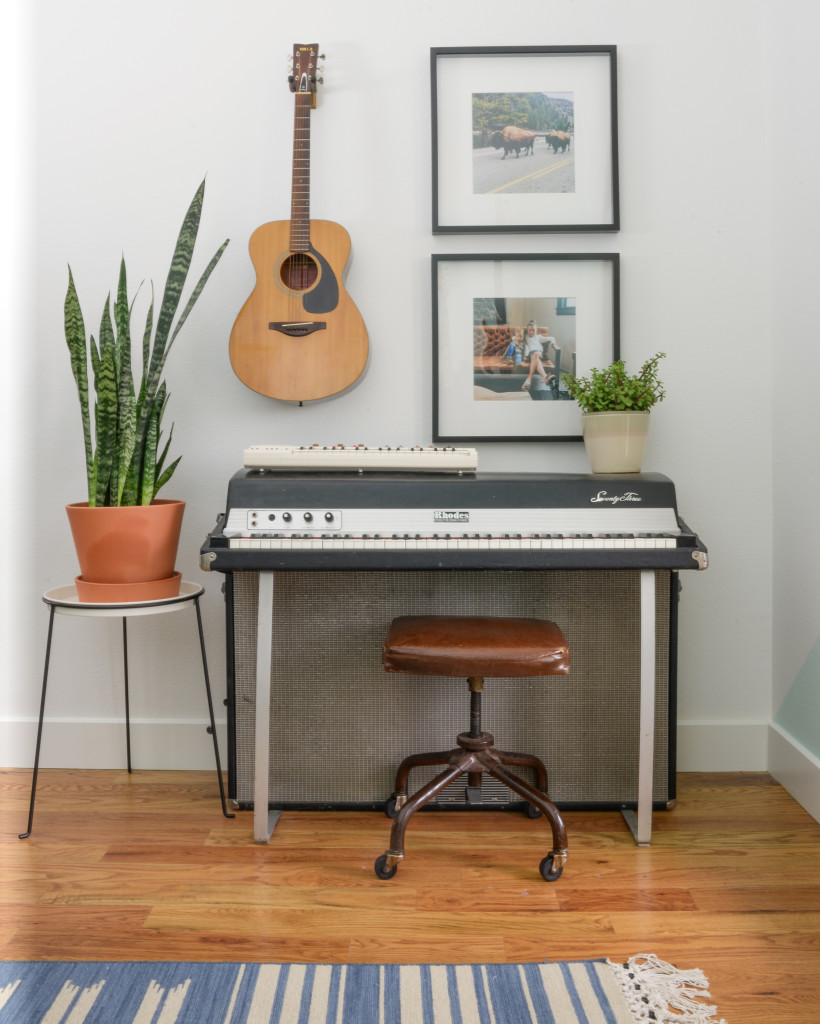 Nick's Rhodes has always been a show stopper in this room. It's nice to see it styled. Yes there's another guitar on the wall and a vintage Casio keyboard from our Thrift Store challenge ages ago. Fun fact Nick actually played it on stage last weekend. I should have gotten a video as evidence.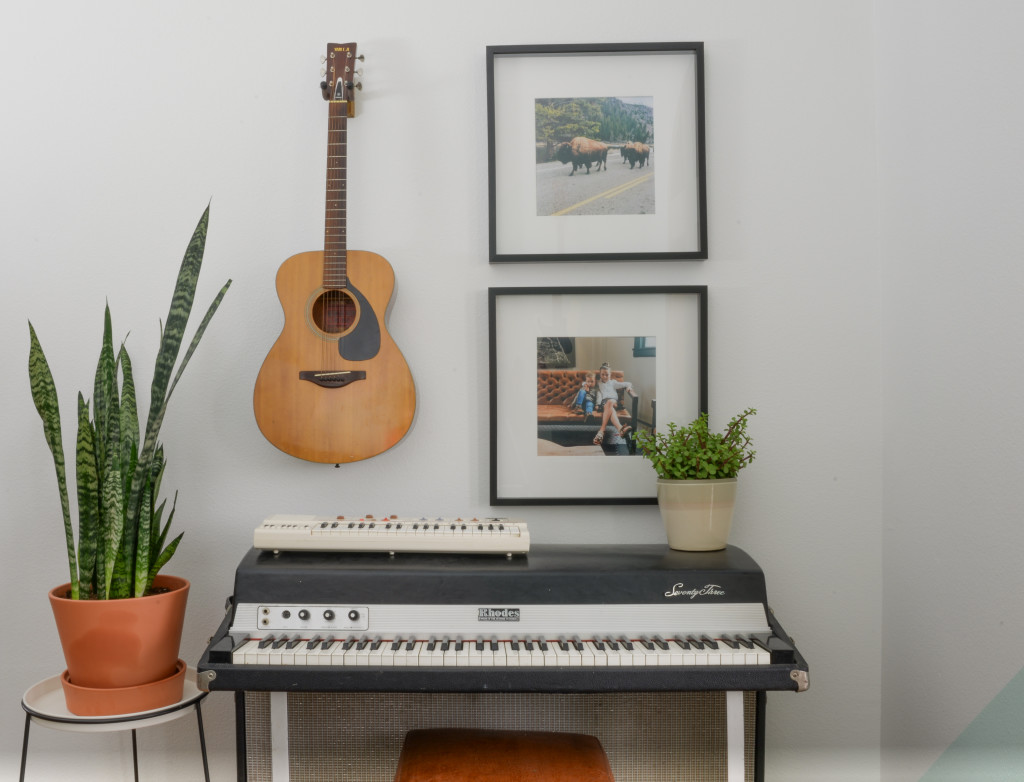 Sources
30×40 Natural Wood Frames / Watercolor Paper / Desk / 3 Tiered Plant Stand / Round Plant Stand / RIBBA Frames / Cinema Light Box / Marshall Speaker / Reclaimed Wood Shelf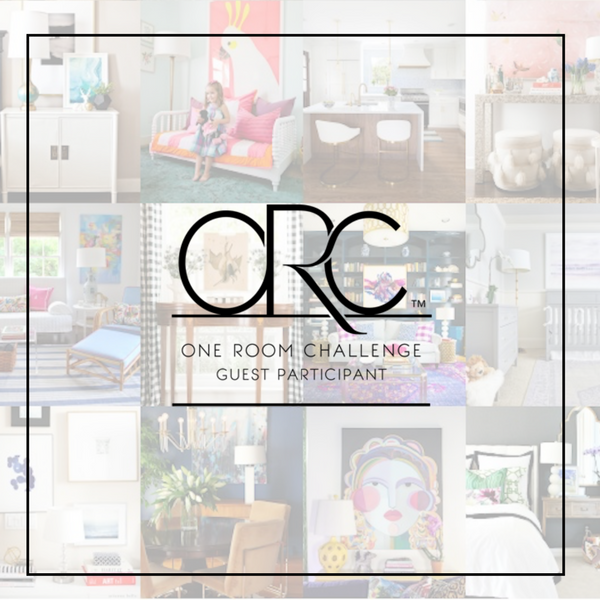 Thank goodness for the One Room Challenge that lit a fire under us and got this room pulled together! Make sure to go check out every else's rooms!
SEE THE FEATURED DESIGNERS HERE
SEE THE GUEST PARTICIPANTS HERE