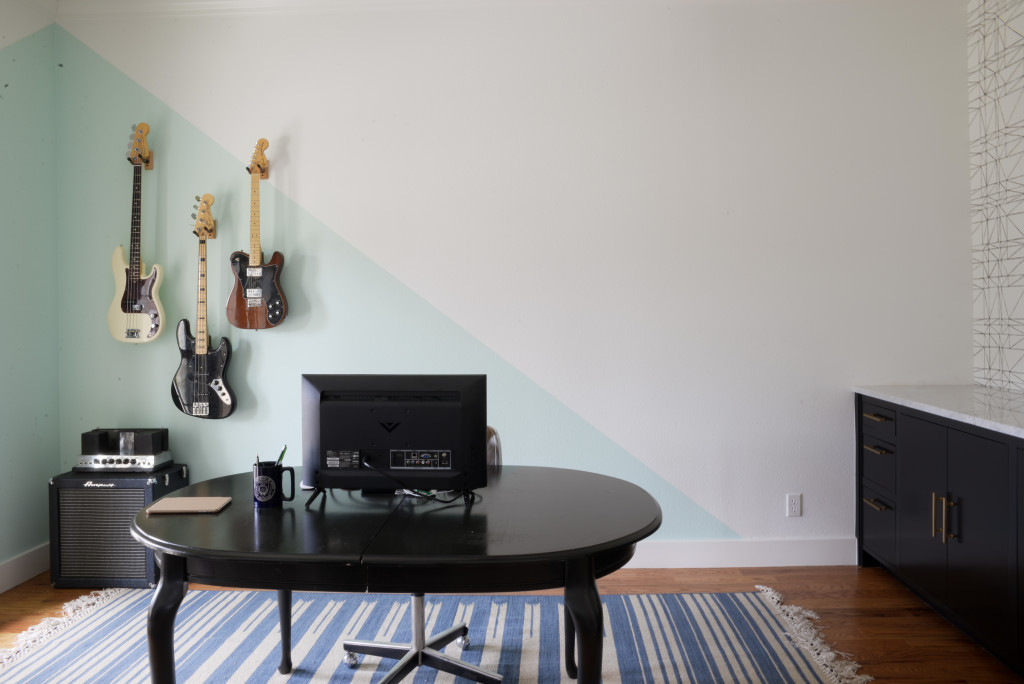 The subtitle of this blog post should be One Room Challenge Week 5 the one in which I went into full panic mode and did not actually accomplish anything. Rather than publicly admitting that, I'll blame the weekend vacation we took to San Francisco for the lack of progress in here. It was a weekend full of conversations about this room though. At one point I bought 3 sketch books to illustrate my ideas. Only to subsequently realize I cannot draw. Like at all.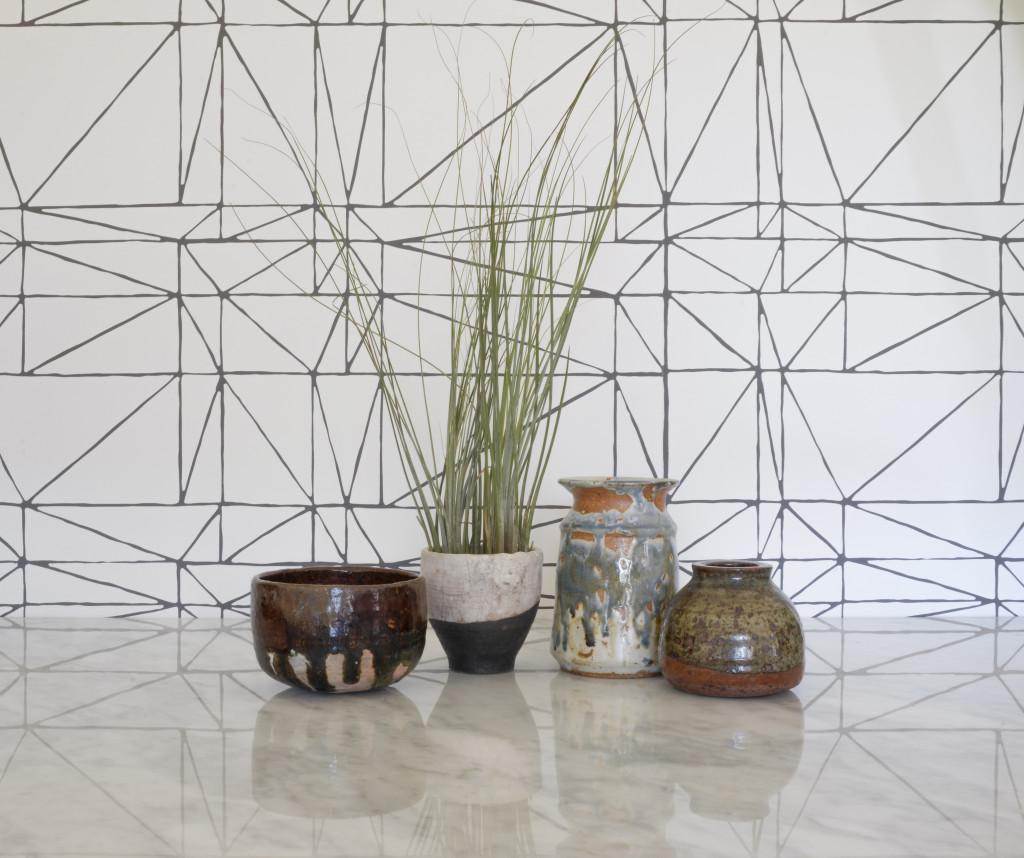 We picked up some pottery at the Alemany flea market for styling in here. These 4 pieces were $20. One of on the far right is signed as a Jonathan Browne Hunt piece.
We found a cool desk at the flea. Obviously couldn't uber back with a desk or board a plane with one, so we passed with a single tear running down our cheek.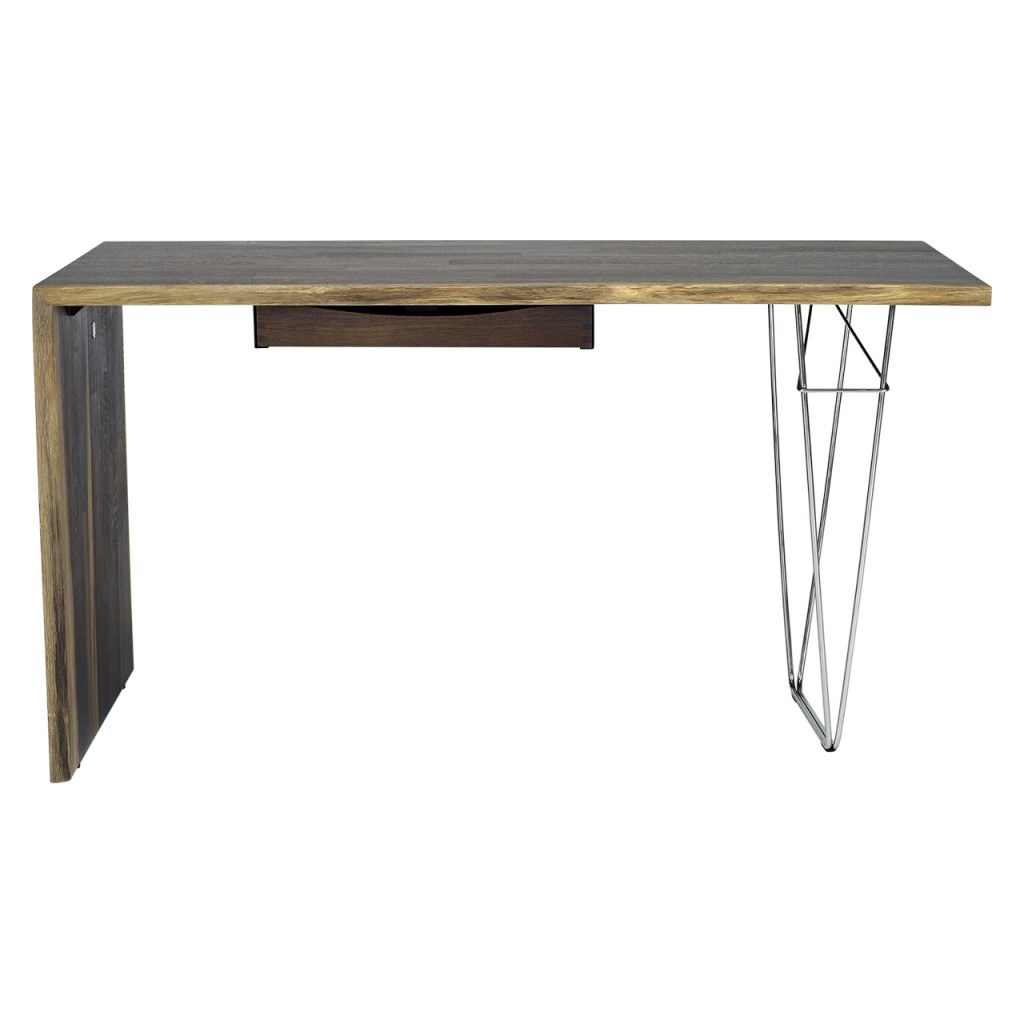 HD Buttercup had this beauty which looks so much better in person than this. They would ship it for $300 and an estimated delivery of 3-4 weeks. If we lived in CA, we would have just walked out of there with that desk. We passed but somewhere in this experience the desk budget increased in our heads.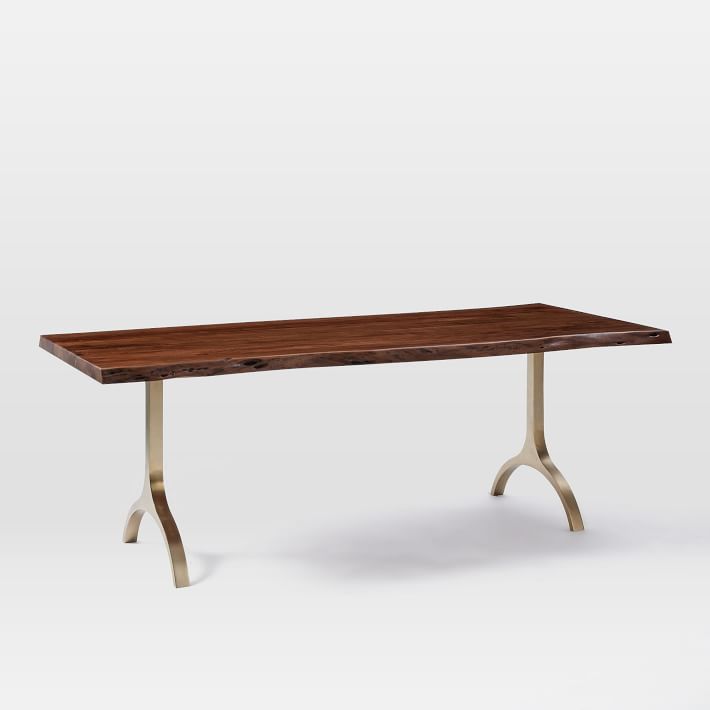 I hit the ground running on Tuesday when we got back. Dropped kids off at school, headed to Dallas. I would not be denied a desk. I was blowing up Nick's phone with finds. Nothing felt right though. Lots of slightly too small or a tad too big table/desks. I walked into West Elm ready to trade my first born for a desk. They had this table in 86″ which of course is way too big. But it's so pretty I stopped to admire it in all its live edge goodness. Imagine my surprise/joy/heart eye emoji level when I found out it came in 68″ too!
They did not have it in stock. Whomp, whomp. However it was on sale, and they gave me an additional discount which covered the cost of regular shipping. I did have to pay for the white glove delivery but that means I don't have to assemble it. I also don't have to figure out how to squeeze it into one of my 2 Priuses (Pri???), so it's a real win. Delivery estimate was 1-3 weeks. I ordered it May 2nd so I thought it wouldn't be here for the room reveal but NBD it's the right purchase which is what ultimately matters. West Elm called and scheduled the delivery for the 6th. Seriously 4 days and it gives us the weekend to see the desk in the space and style it! Dreams do come true people.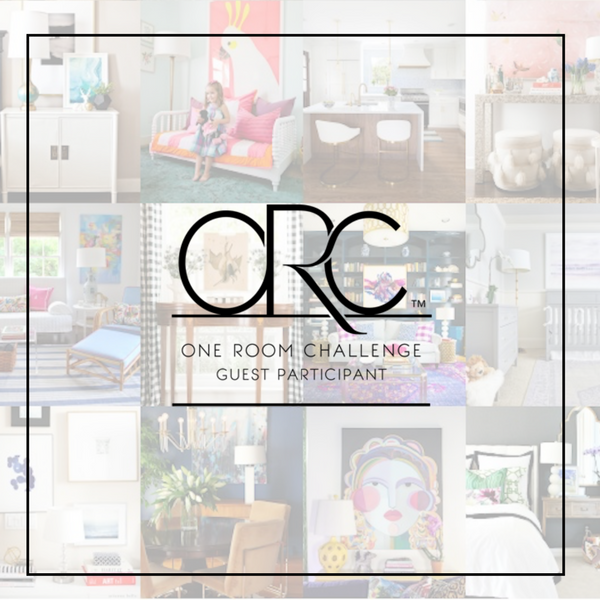 What's left is hanging all the things and styling in here.
Go check out what everyone else is doing for their rooms!!
SEE THE FEATURED DESIGNERS HERE
SEE THE GUEST PARTICIPANTS HERE