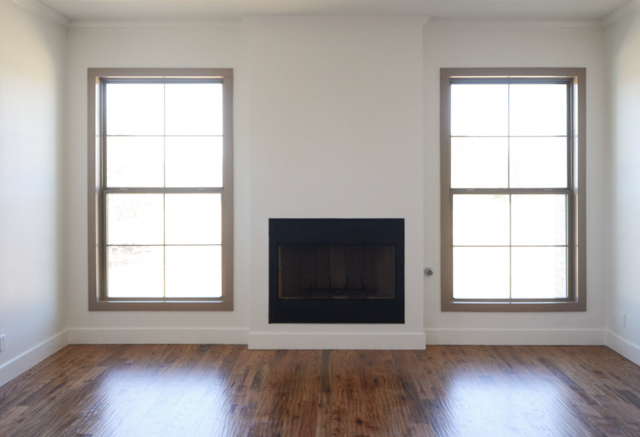 I can't even post a picture of our master bedroom in its current state because it's so bad y'all. Also I don't have one. I mean who takes a picture of an ugly room anyway?? You'll have to settle with this pre move in picture. The master has historically been neglected around here. We've been wanting to upgrade the bed to a king because it seems like a very adult thing to do. We landed a king Sleep Number mattress via Nick's grandparents who needed to unload their brand new one for an adjustable one. Thus escalating the priority of getting a design plan for the bedroom and purchasing an actual bed.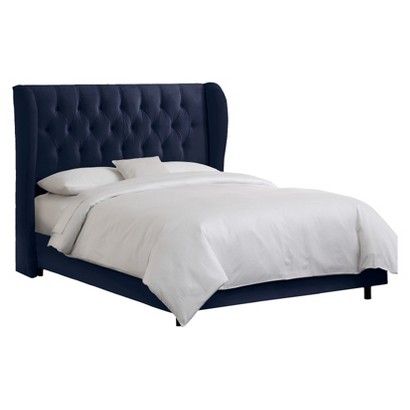 My plan has always been to purchase this tufted velvet wingback bed. However now that the time to pull the trigger has come, I'm doing all kinds of second guessing. Does anyone else do that?
Here's the problem. I like platform beds. I feel like they are less imposing in the room which I'm especially concerned about with having a king. This bed has to have a box spring. Now I am in a panic about what to do. Should I go with my original pick? Find a different, lower bed?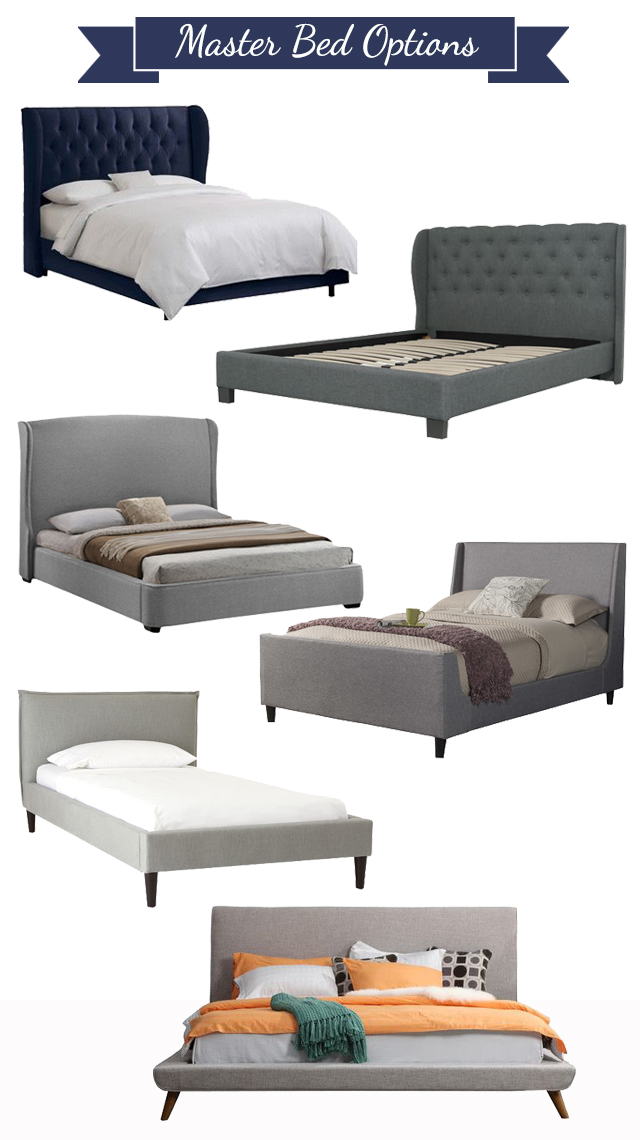 The original navy tufted velvet wingback bed is at the top for reference. I've searched all the internets for platform beds and here's what I've come up with.
Obviously none of these other options are velvet or navy like I had originally wanted. Things are totally open at this point, so that's not a huge deal. The prices range from $609 to $1,150, but five of the six are similarly priced at under $800.
Which ones are your favorite? Any that just scream OMG that bed is so Wills Casa? Just tell me which one to get so I can get over this analysis paralysis.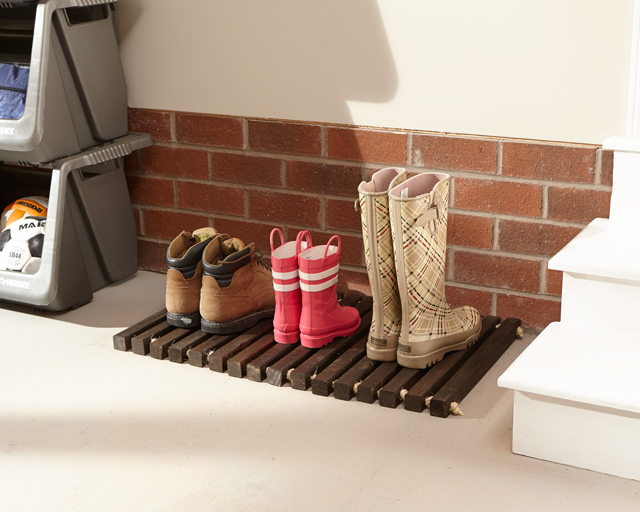 Quick announcement before weighing in on what bed we should get. I'm partnering with the Home Depot for their DIY workshop again. There will be a virtual party next Monday, March 21st where I'll reveal my take on this wooden door mat along with the crazy talented Jaime of That's My Letter, Charlotte of Ciburbanity, Stefanie of Brooklyn Limestone, and Gwen of The Bold Abode. I know it's like a rock star line up for this thing, so don't miss it!
Don't forget to register for the DIY Workshop here and share your wooden door mat projects using #diyworkshop.