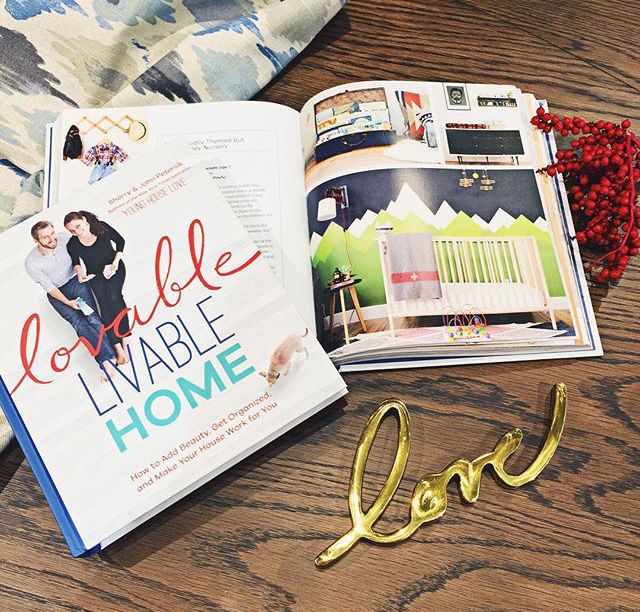 You guys, Young House Love's new book Lovable Livable Home is out. Then West Elm Salt Lake City posted this picture on instagram. I saw it was like OMG I see something familiar in the background!! (Spoiler: I wasn't actually shocked. I signed some releases before, so I knew about it. BUT it's completely different actually seeing it.)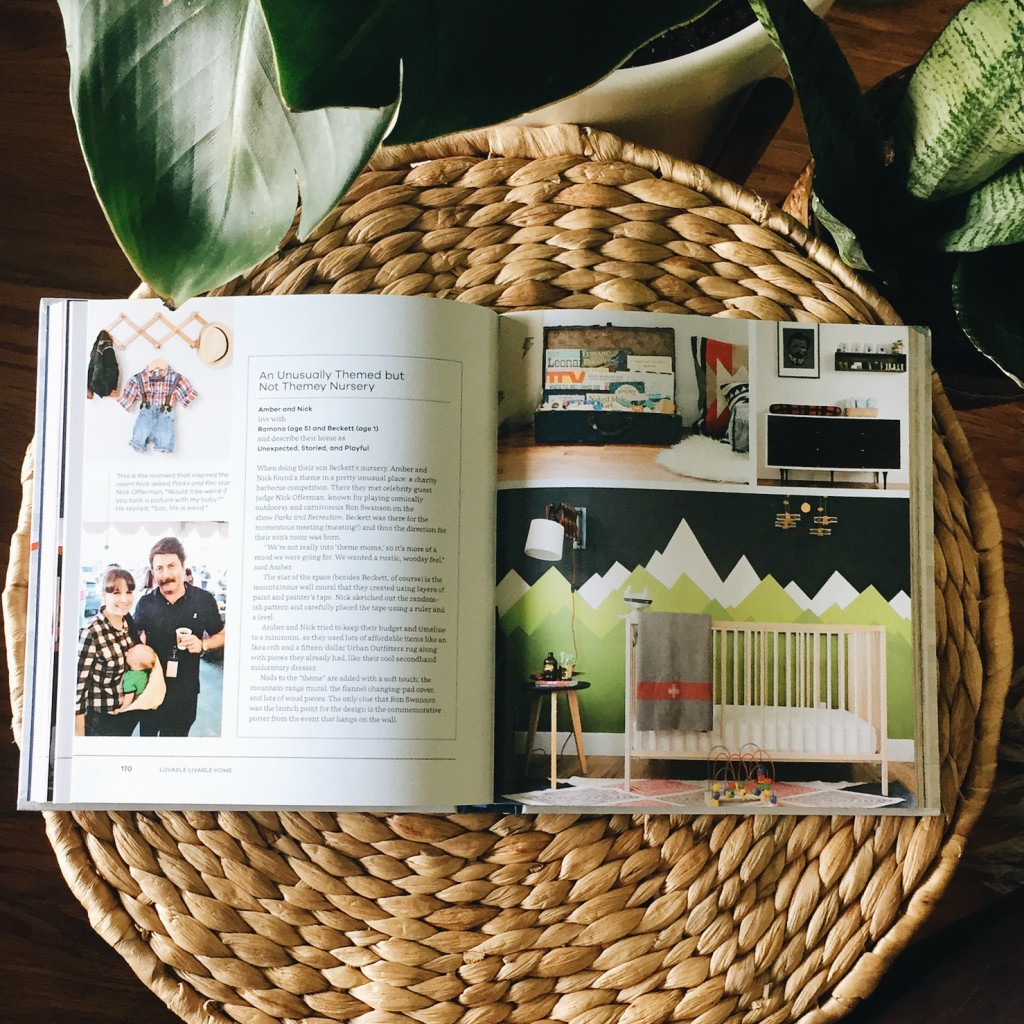 Beckett's nursery along side my newborn hazed face (remind me not to do bangs again) with Nick Offerman is officially in print y'all. It hit me that my kids will have no idea what Parks & Rec is/all its hilarity. It would be like our parents doing a Cheers themed room. We would not have thought that was cool. (Although now I'm sort of digging this idea…master bedroom?)
I kept thinking now that this is in print someone will read it years from now and ask, "Who is Ron Swanson?" I couldn't deal with this and cried and ate my feelings while binge watching all of the shenanigans in Pawnee.
None of that happened. Just extreme excitement, gratefulness, and pure joy (which is now slightly dampened by the prospect that my kids won't love Parks & Rec and possibly, dare I say even more importantly, they won't appreciate the non theme we have rocking in Beckett's room).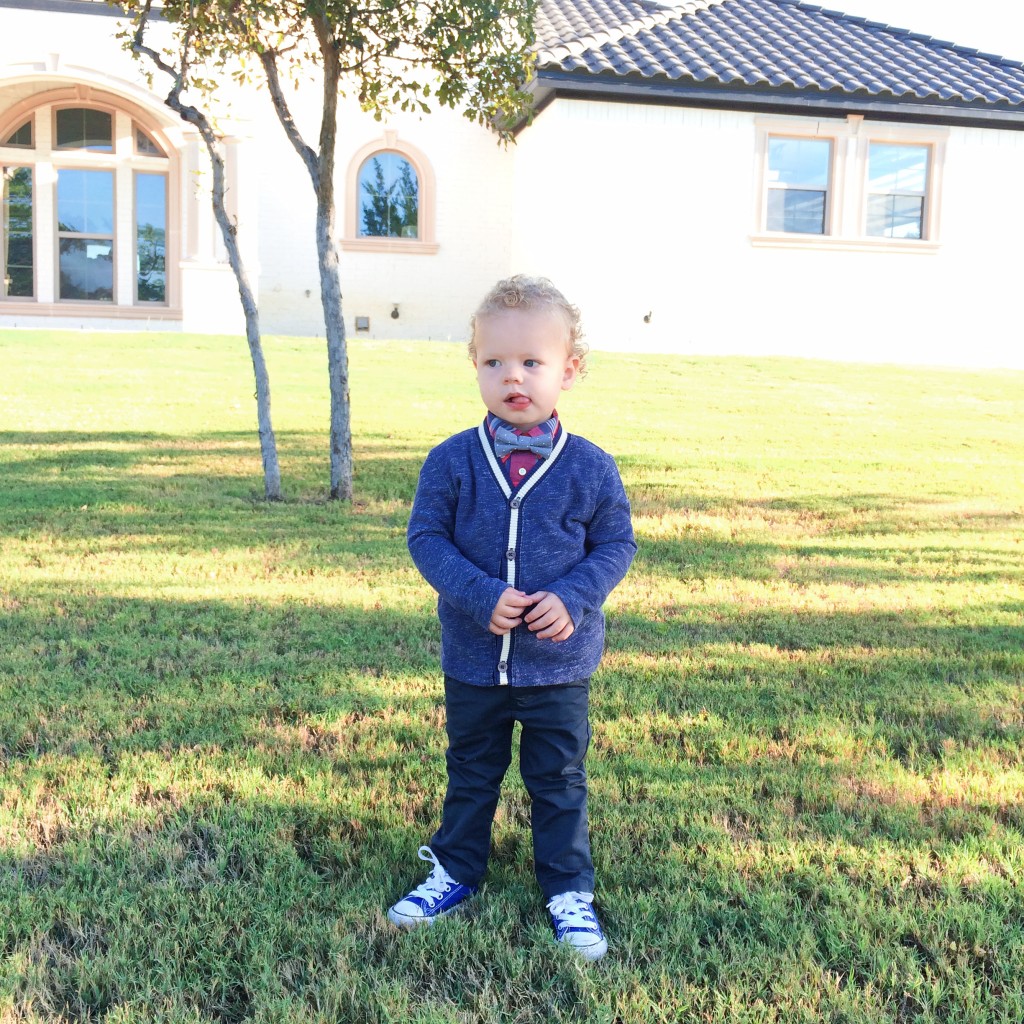 The drop date of Lovable Livable Home was also Beckett's 2nd (!!!!) birthday. We celebrated his birthday and his nursery in print with cupcakes as one does. B is so dapper and clearly proud of his parents for their nursery design. It's written all over his face.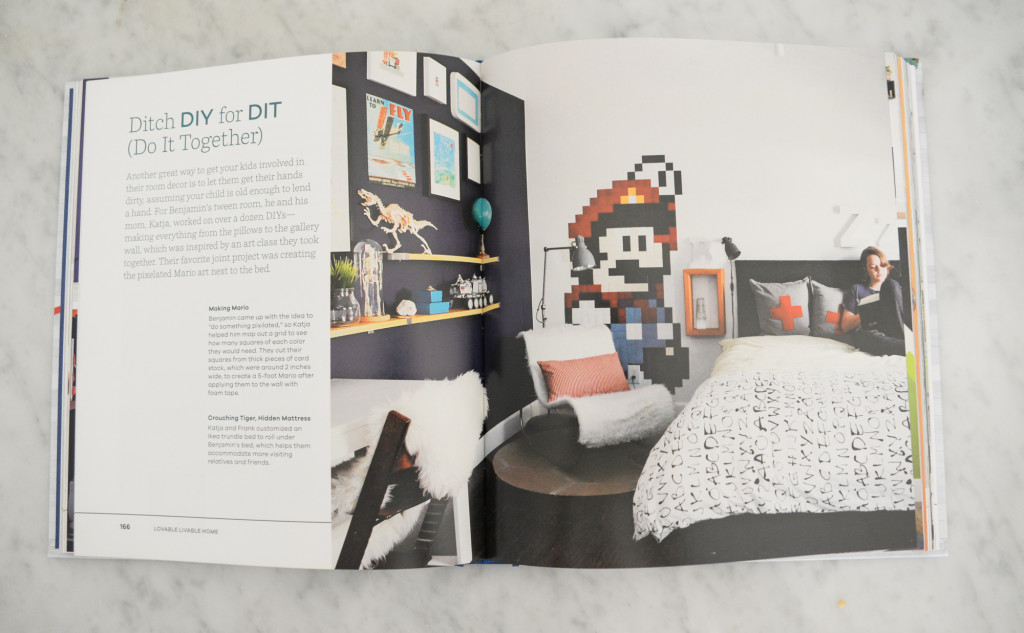 I loved seeing Katja in there- not 1, not 2, but 3 times. She is such a monster talent. I've always loved her son's room with the pixelated Mario. Her entire house is so well done. She's got mad style.
The book is beautiful and creative, but it is more than just pretty pictures. You can read the story behind the design and the function of the space for the families who live in it! Do yourself a favor and go get a copy now!
Yes this post has affiliate links, but it's written because this book is awesome and you need it. Most importantly though, this is written to say a huge THANK YOU to Sherry & John for including us. We are always shocked when people like what we do, so it's crazy to think that someone who we admire thought it was good enough for a book. Mind blowing really.