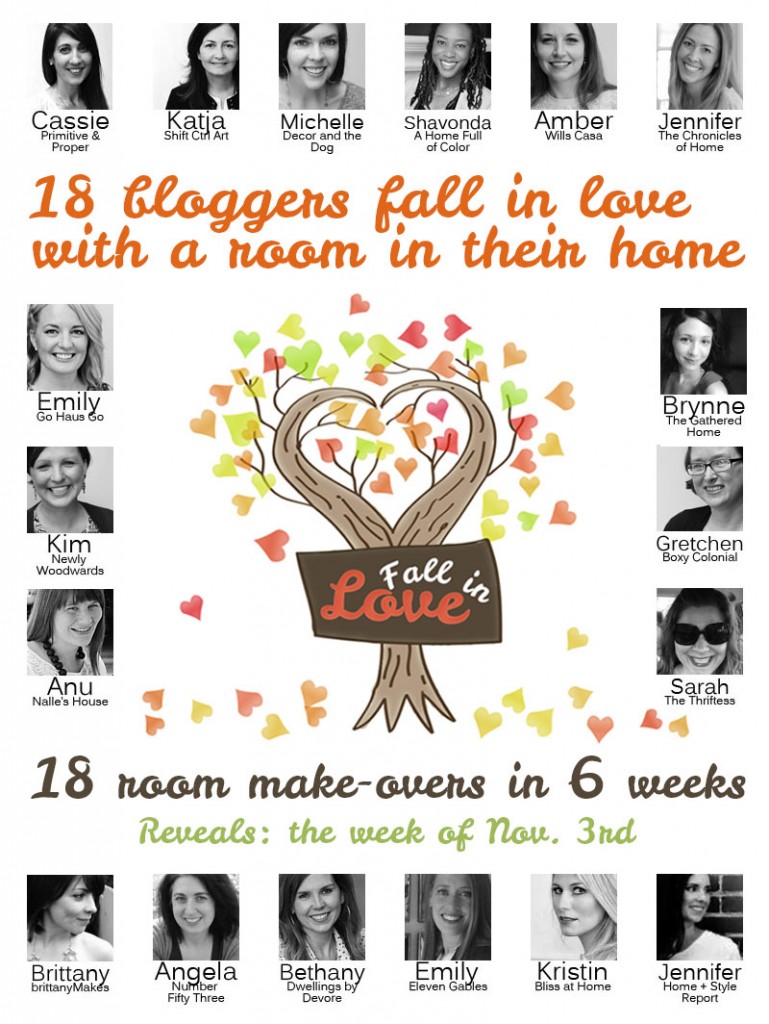 You should know Nick and I are the worst procrastinators ever. Any time there's the threat of public humiliation in the form of a deadline, things magically get done. Cassie, being the dreamer she is, wanted to pull off a giant fall series where a ton of really awesome blogger (I mean just look at that list up there) complete an entire room makeover in 6 weeks. She asked. I accepted, so now it's time to fall in love with…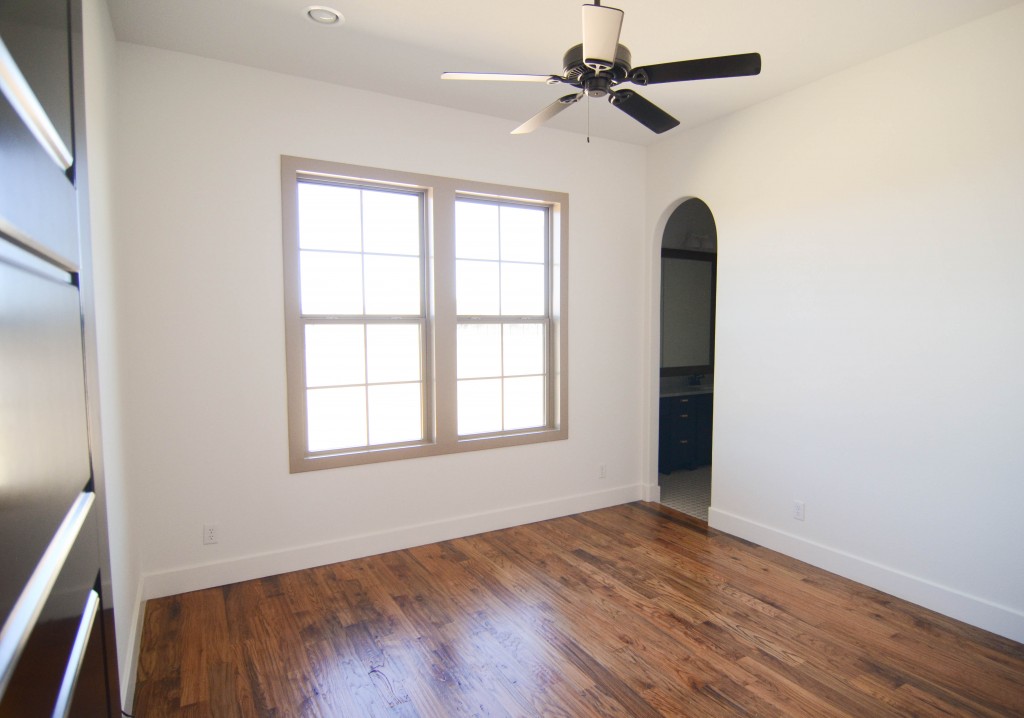 Ramona's room.
We currently have 2 rooms finished around here (nursery and dining room), so we seriously need a decorating push. We also have a nearly 5 year old that is questioning our parenting because we've yet to decorate her room. Rightfully so Ramona.
The room is 12×12 with the black doors, white walls, and almond windows. That arched doorway leads to her closet and shared bathroom. This is a serious before photo – move in day completely empty, so here's what we are working with today. *Prepare to be underwhelmed.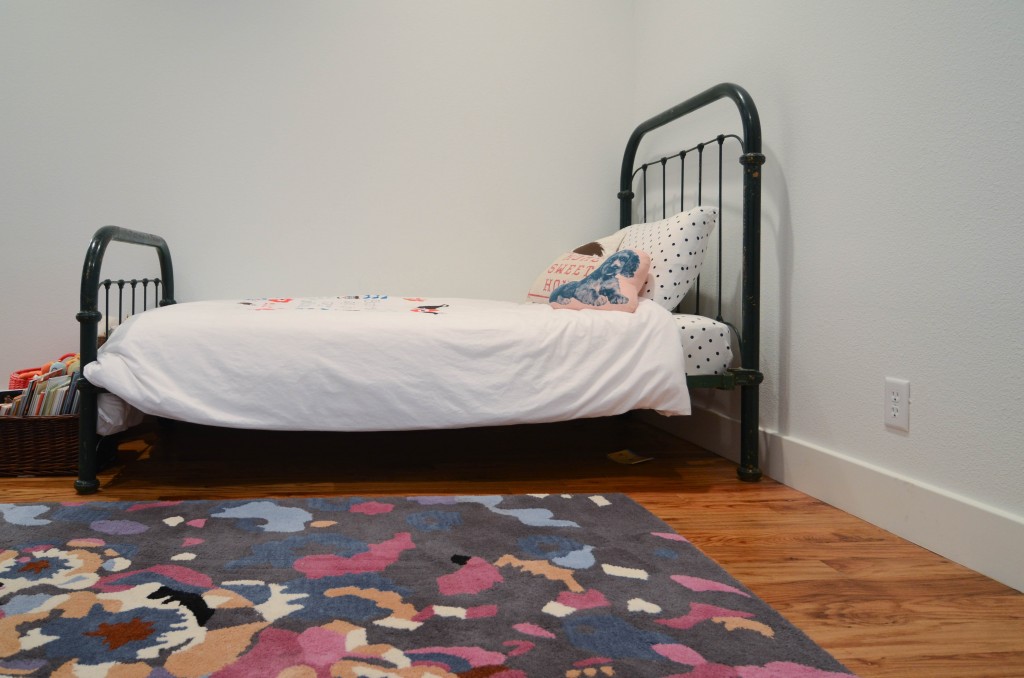 Her green iron bed (that post is hilarious so go read it) is up, and that's about it folks. That rug is from her nursery. It's 5×8 and shamefully just floating in the room. Do you think an 8×10 is too big for a 12×12 room? Inquiring minds want to know.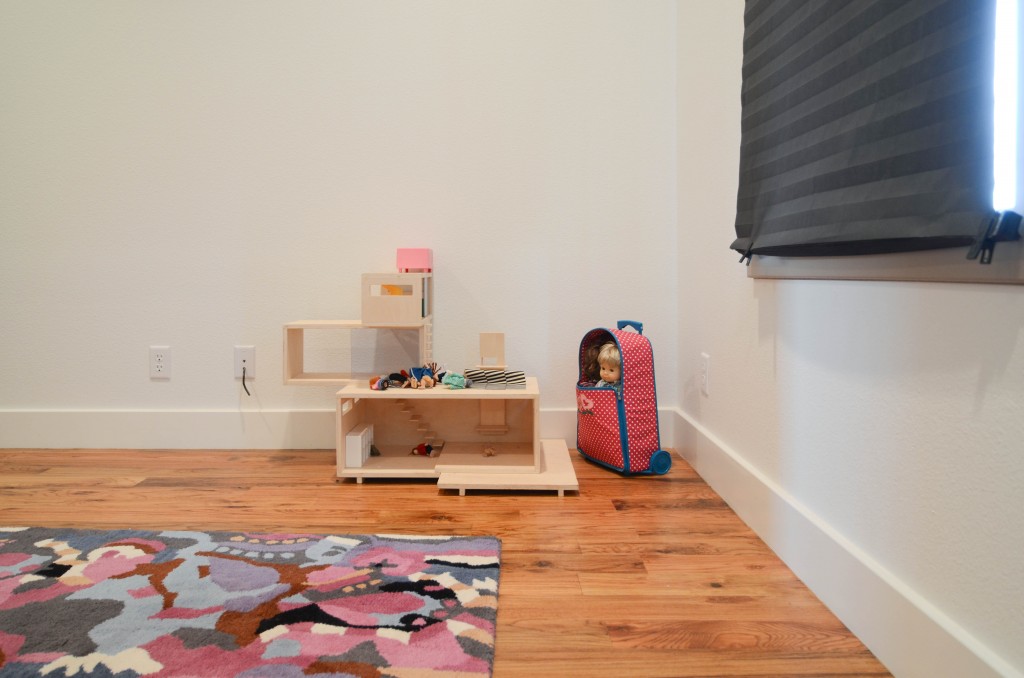 I show this angle only to point out the paper curtain action that's still happening. We are ordering blinds as we tackle rooms, so looks like Ramona's room is next up. Yes they will be the same ones we used in the nursery.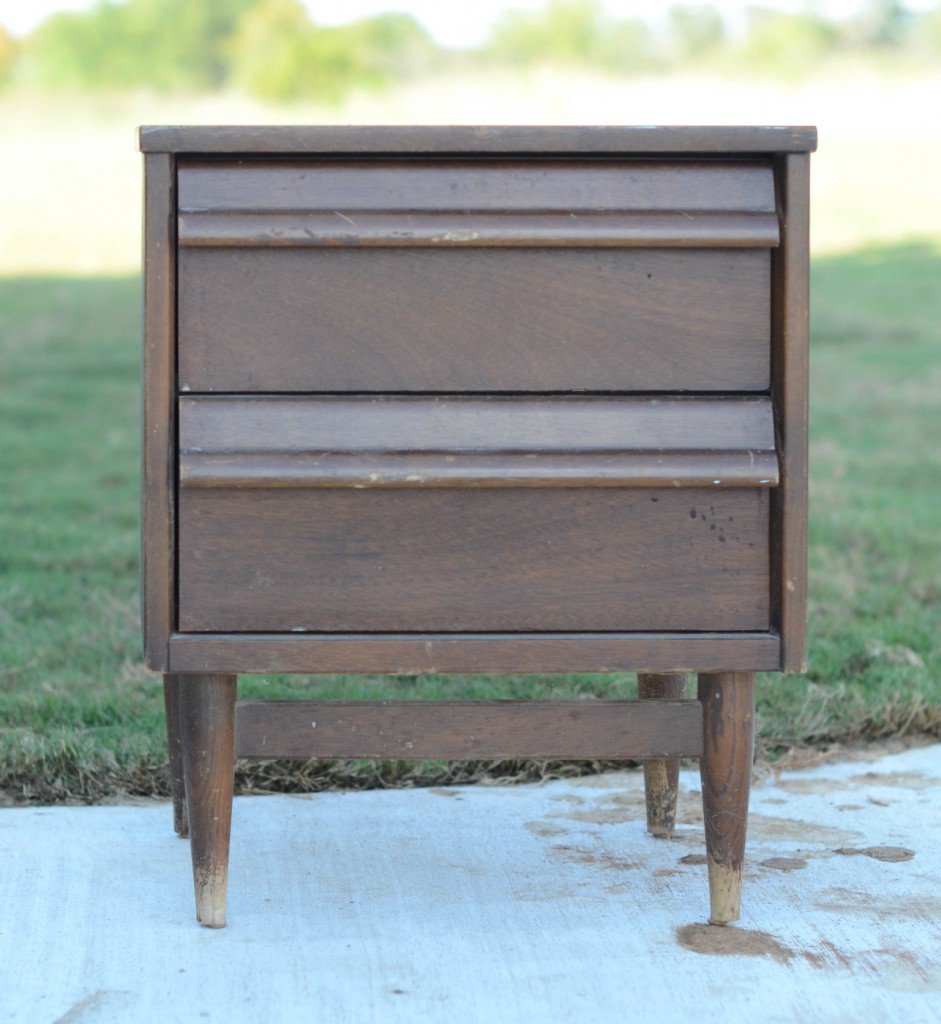 I did buy her a nightstand about 2 months ago. (Did I mention the whole thing about procrastination earlier?) It was $10 from Goodwill. I'd love to keep the wood tone and paint stripes, but the shell is laminate. I need to reinspect this more…and probably soon because I have like 6 weeks to pull this off.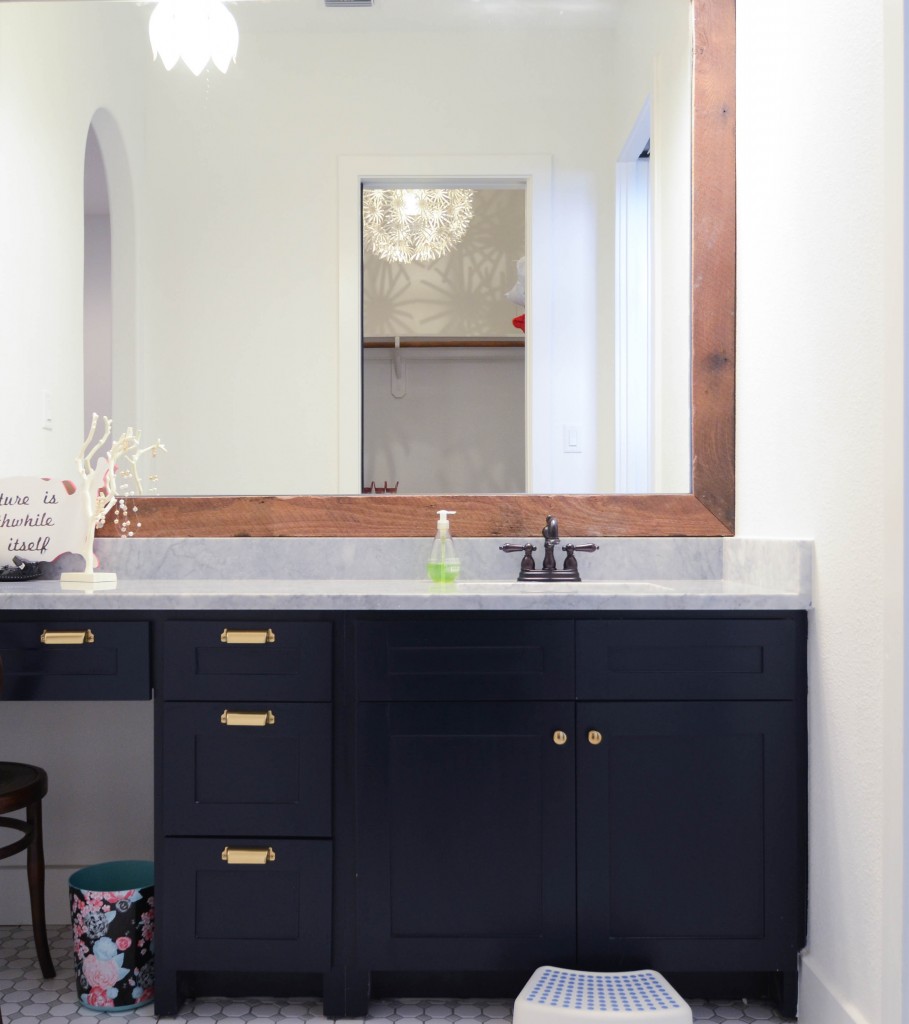 I guess I can include her bathroom area in this makeover as well. Maybe if I can find a seat for in here. Either way it's good information for you to have. Look this is the bathroom.
I'd like to do some organizing in here at the very least. She has a bentwood chair for her vanity because we have a lot of those around here.
So there's the room and very little direction as to what I'm actually going to do. I'll talk more about it when I figure out what the heck I'm doing later. We know what kind of feel we are going for in here, but haven't nailed down the color palette or sourced the vintage items we want (yikes we need some craigslist karma sent our way).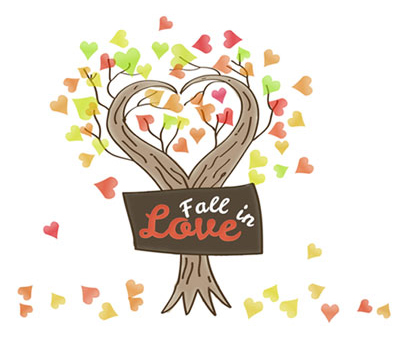 Make sure to check out all the other amazing blogger participants: