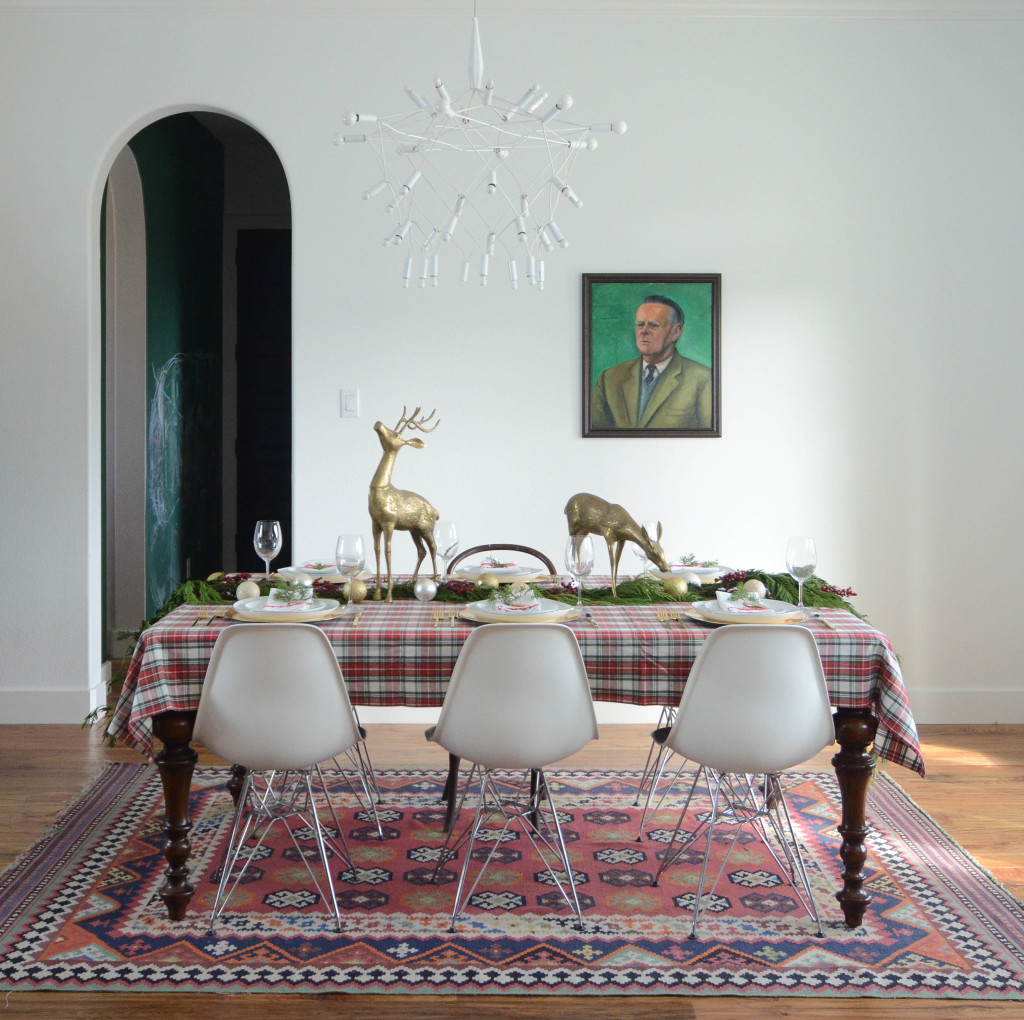 As promised our Christmas tablescape! I wanted something super simple to fit in with the whole minimalistic vibe I'm throwing down in the dining room. Also this is our first Christmas in the new house, so I don't feel like I need to shake up the Christmas decor too much. Might as well reuse what we have since the space is new, right?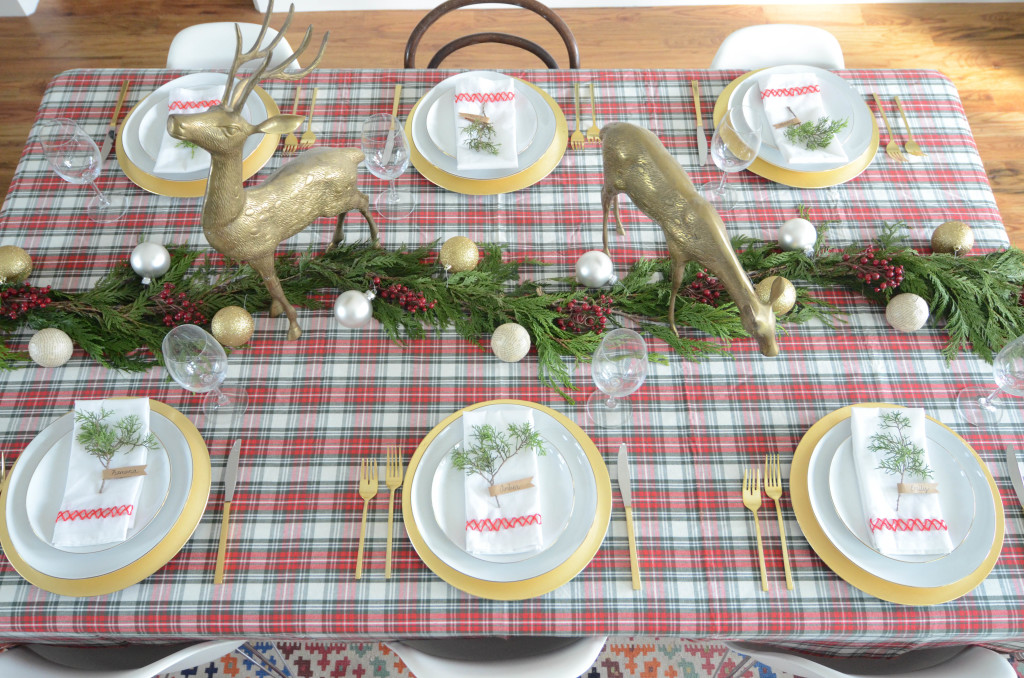 I started with a plaid IKEA tablecloth that we've had for a few years. Then a single runner of garland down the middle to add some greenery. Add some ornaments for good measure.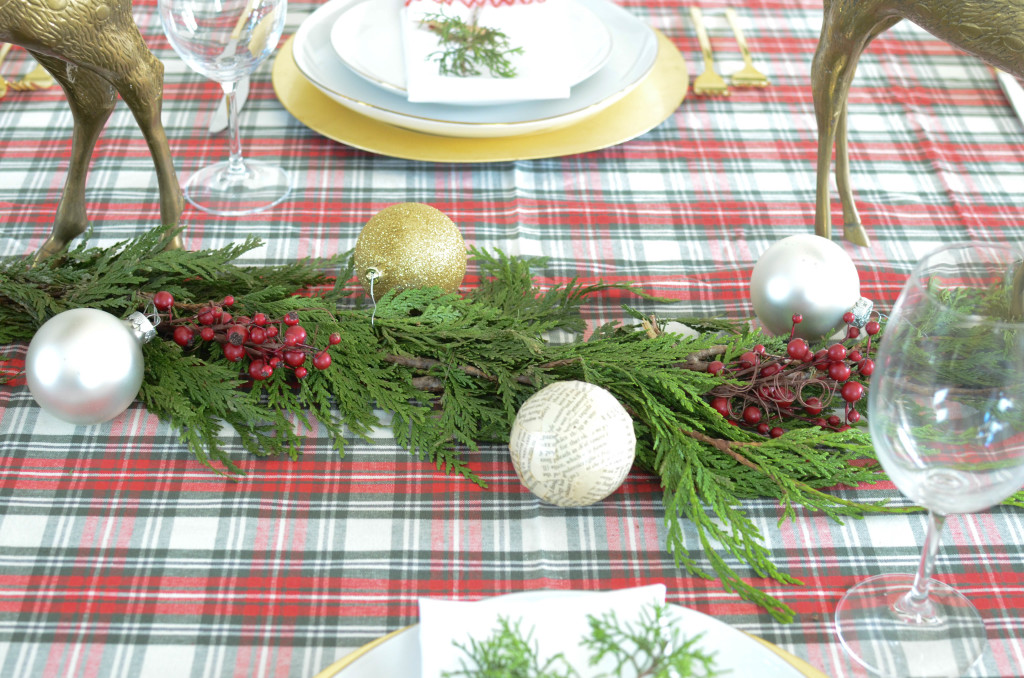 I reused a few of my book page ornaments.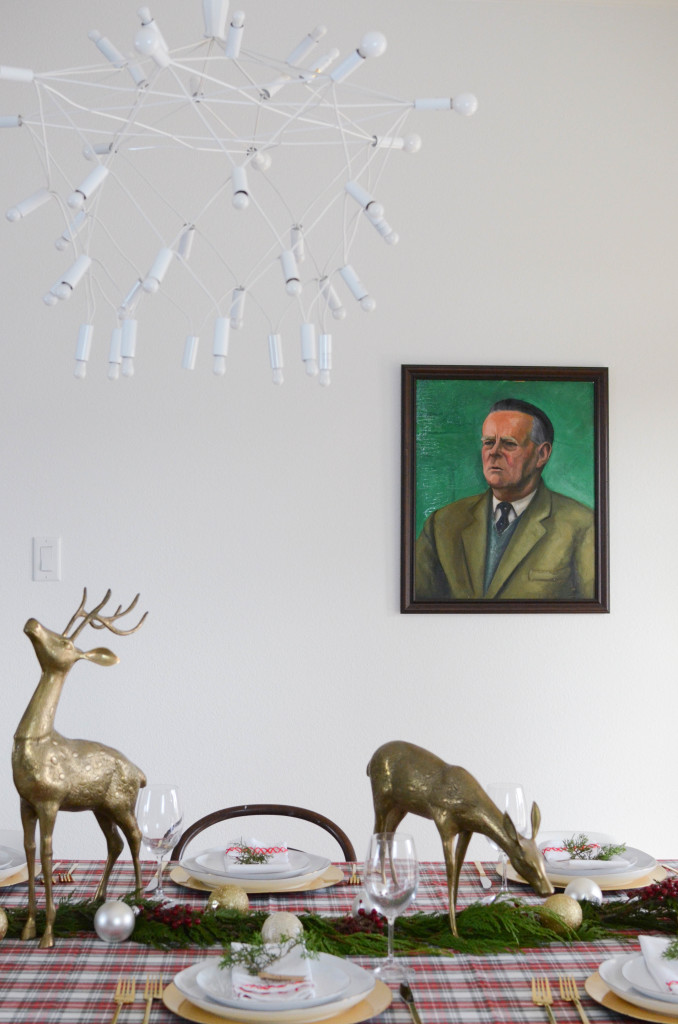 Willard was a little unsure about things until I added the brass deer. He's real opinionated like that. Also how incredible is our light fixture in there? Very.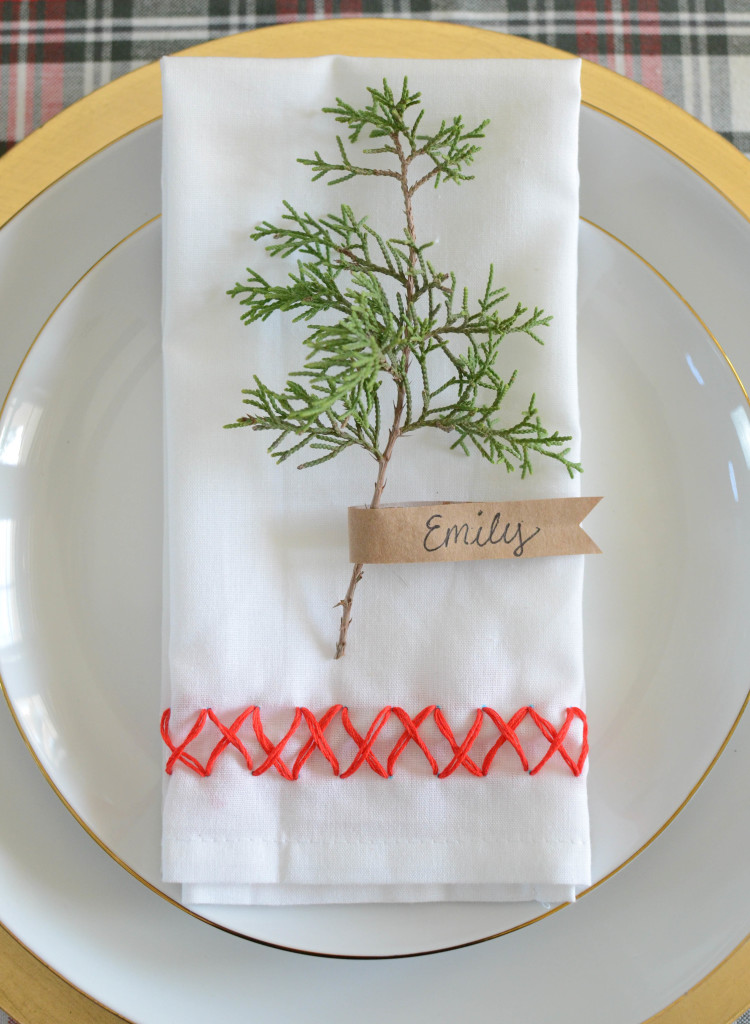 My DIY hand stitched (still patting myself on the back for that one) napkins with a little twig from a neighborhood tree are a simple and inexpensive. I made the twig look as much like a Christmas tree as possible. Some of them turned out more like a Charlie Brown tree, but the effort is there.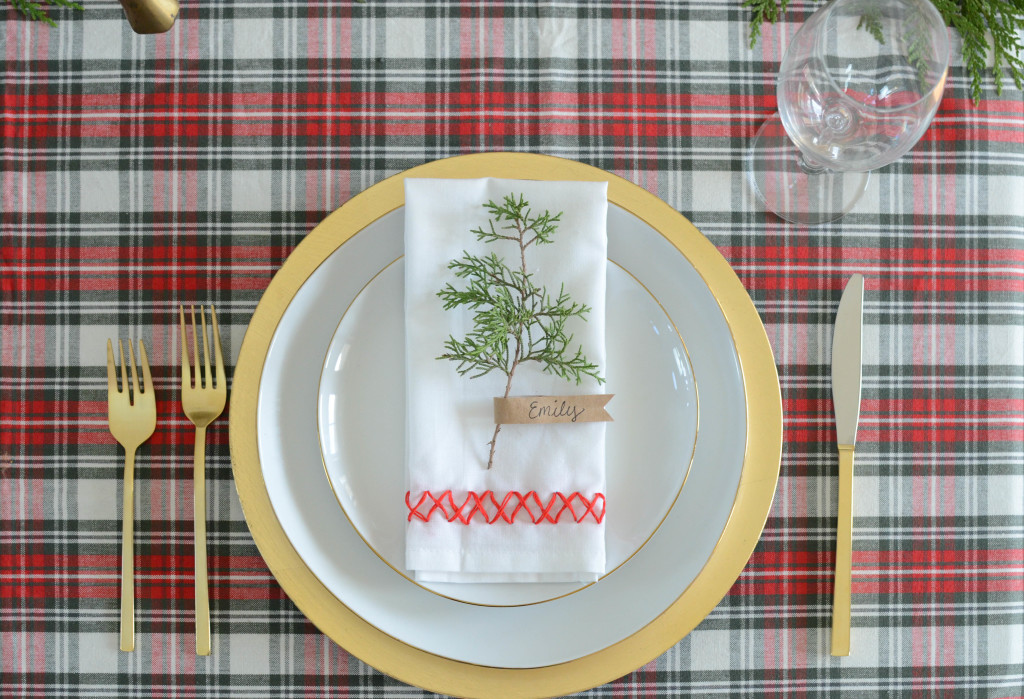 I don't know what we would do without west elm's organic gold rimmed plates. So classic and gorgeous along with our One Kings Lane flatware.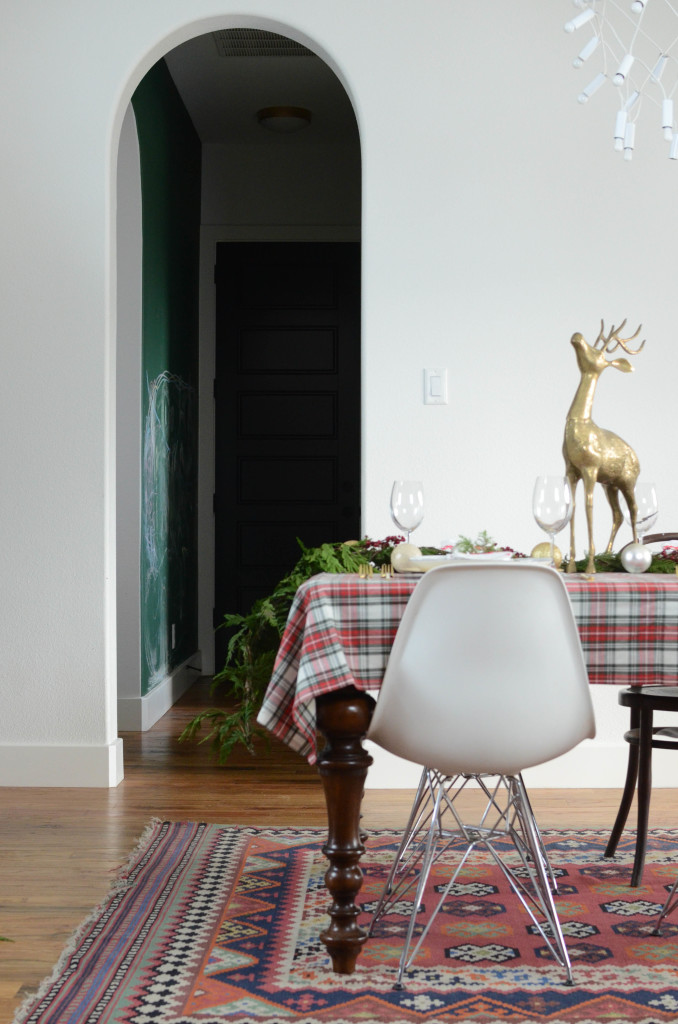 Cassie reminded me that I need to explain the chair change up in here. Don't worry our color blocked bentwoods are safe. Since we only have 1 table right now, our Eames have just been sadly hanging around. We thought they would look better with this version of our Christmas table. You can see how we used the pink in our last Christmas tablescape.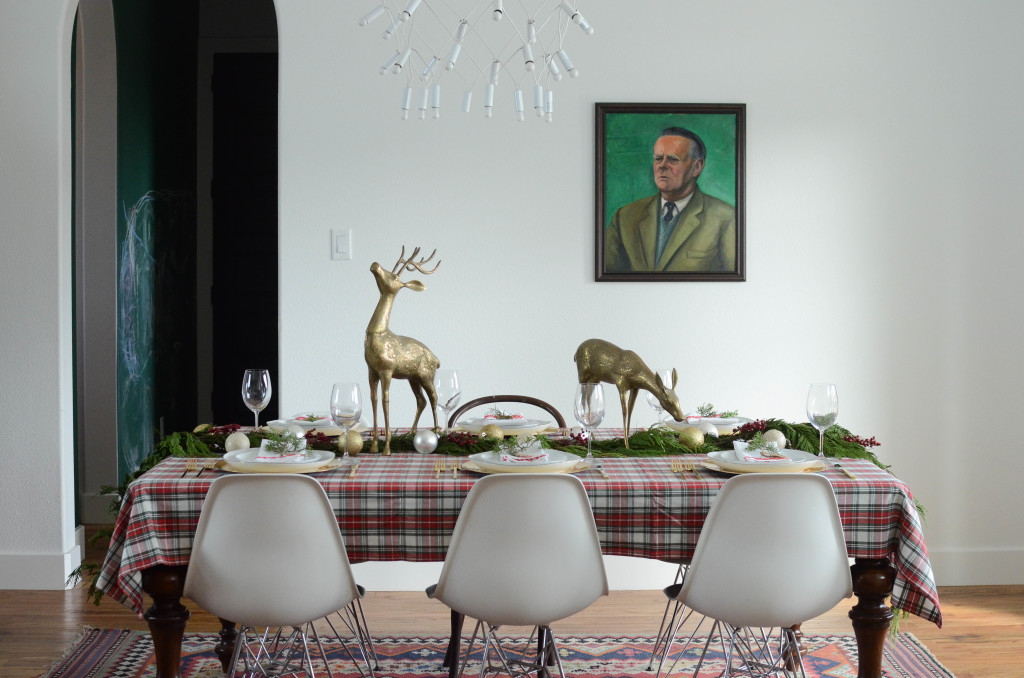 You probably noticed the single (non painted) bentwood in the center. We only have 5 Eames which was a terrible move on our part when we purchased them via Craigslist. We needed 6 chairs, so the bentwood made a great stand in. Also the wood tone really helps with the whole rustic, traditional-ish thing.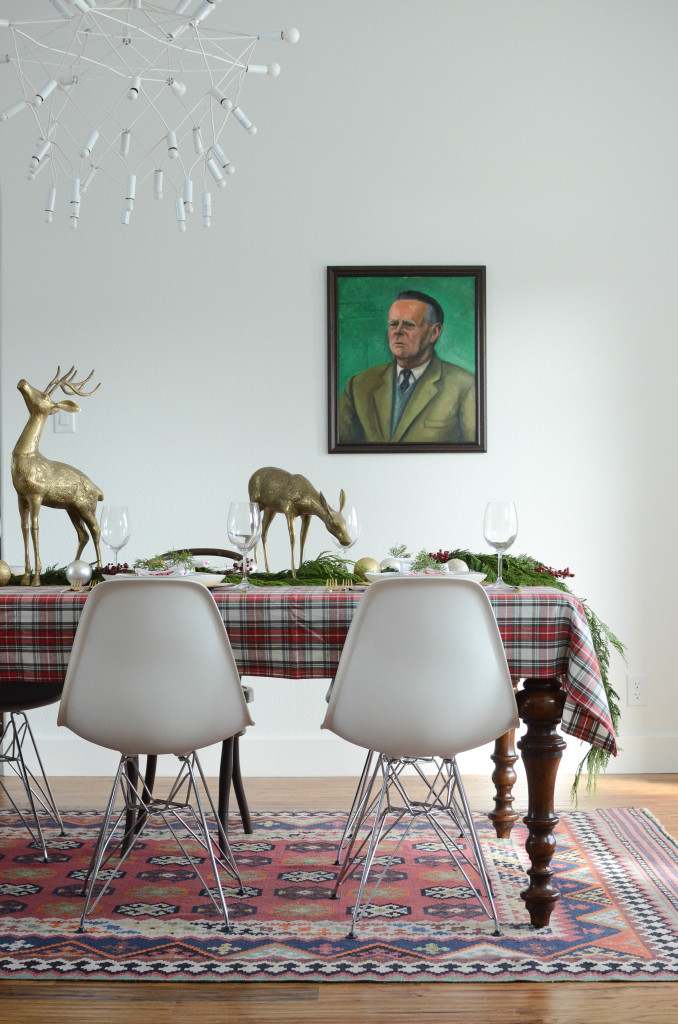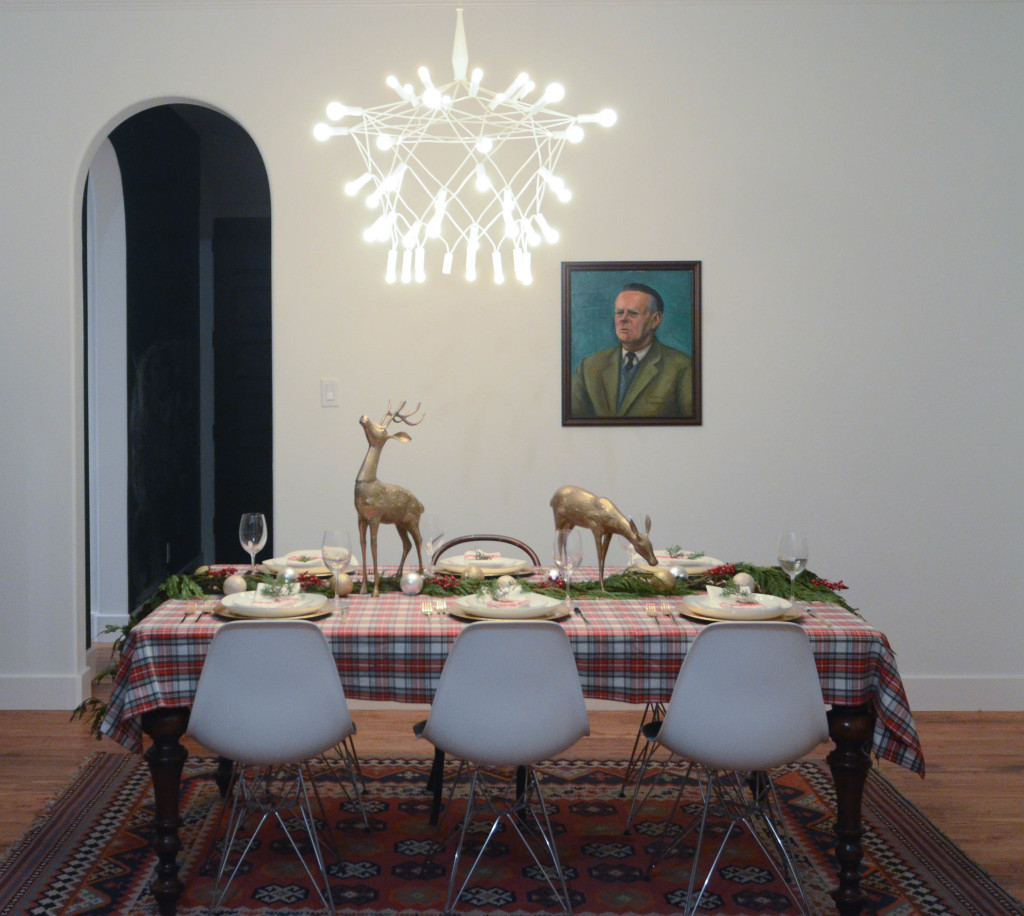 I don't think we've shown the chandelier all lit up, so there you go! The table is ready for Christmas. Good thing because literally nothing else around here is.