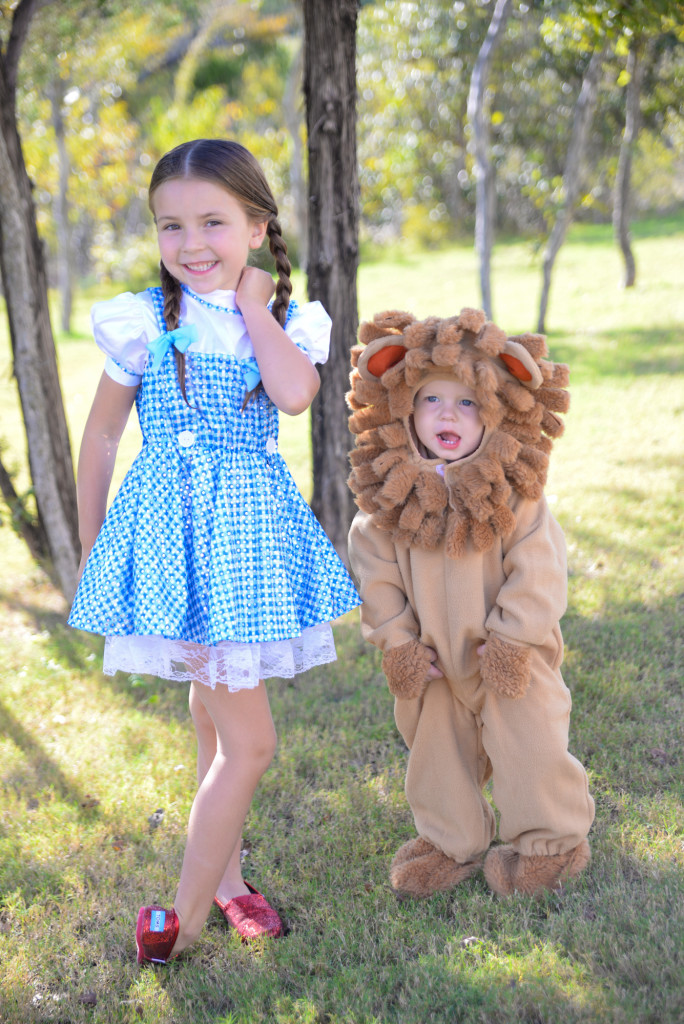 I have a real big thing with having the kids wear coordinating Halloween costumes. I know it won't be long before I face serious mutiny on this, so until then I am going to wear this out. (Year 1- Max & Ruby, Year 2- Lilly & Julius) Technically this year it's based on a book too. We did read The Wizard of Oz together this summer.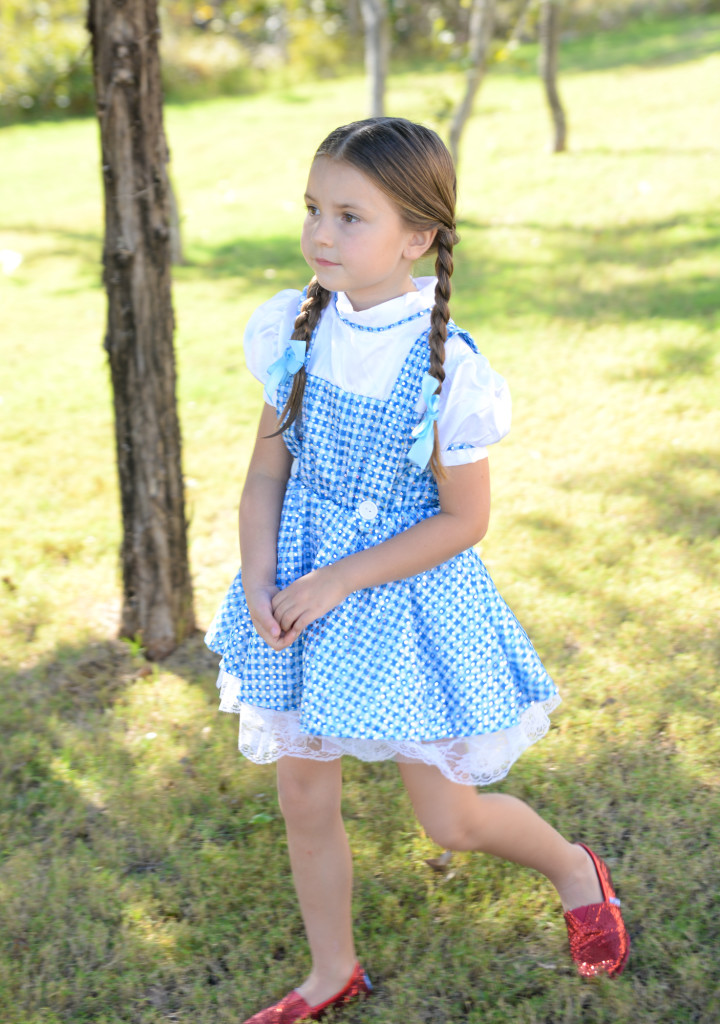 Ramona has been begging to be Dorothy since last Halloween. Like every day. I bought her this Dorothy dress in a size small. I felt like it was a little short, so I preceded to get a medium after. The medium was huge. She wears a 6 which is what size the small is supposed to be, so I guess it's true to size. Ramona is also very tall so that might explain the shortness.
I got red glitter Toms because she wears her black ones like crazy. Might as well add another to the rotation.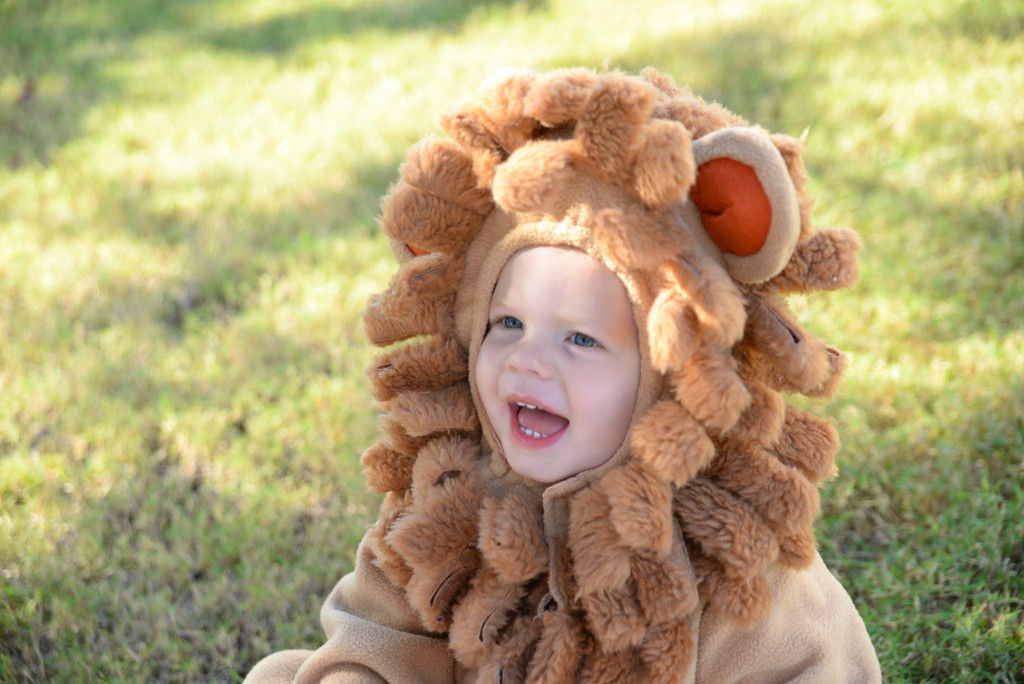 Can we just talk about how this lion costume completely blew me away?! The reviews were mixed. I think it's adorable. Beckett loves it. He wears a 2T and this is 18-24 months, and it fits him. He is on the smaller size 2 year olds. It is a warm costume too, so hopefully it's not hot on Halloween! It was so affordable for how good of quality it is.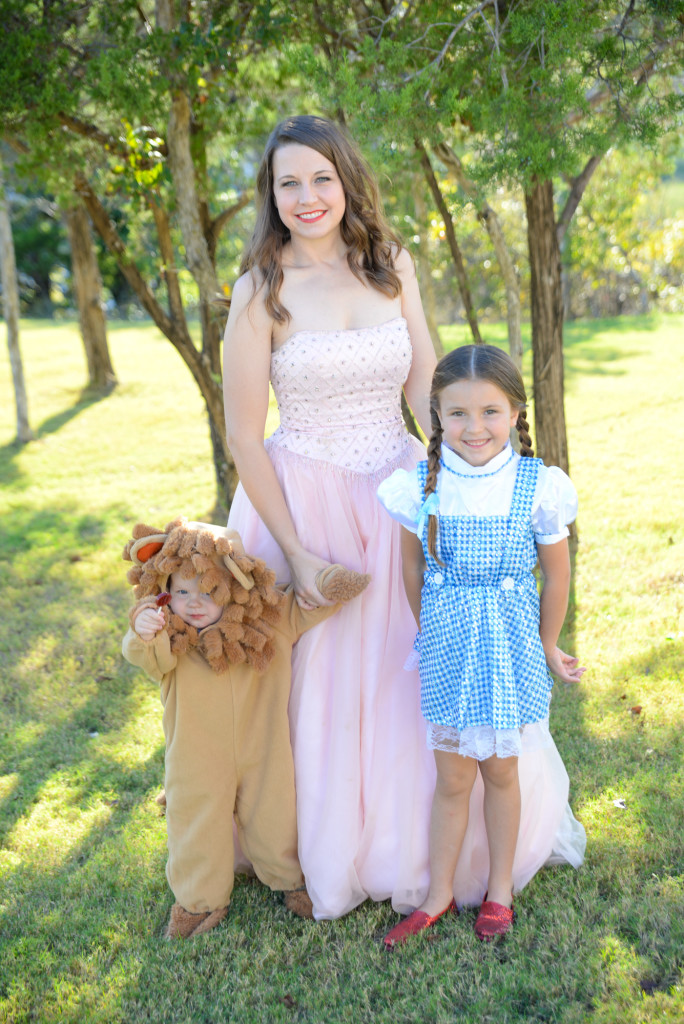 The real reason Dorothy has been requested is because my prom dress is strikingly similar to Glinda the Good Witch's dress. I am not an adult that dresses up, but I begged Nick to be the tin man or scarecrow. He would not have any of that business. I told Ramona I would wear my dress for pictures, but I'm not taking her out in it. (Also guys it's super tight like can.not.breathe.)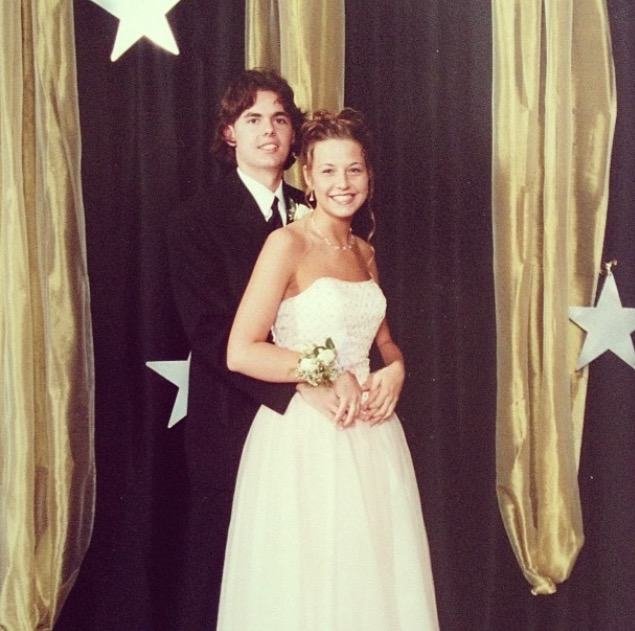 Here is Nick and I at my prom in 2002 the last sighting of me in my pink princess (or good witch in this case) dress. Hilarious. I have kept it thinking maybe one day Ramona would want to wear it. Also I went with Nick so there's some sentimental value there too I guess.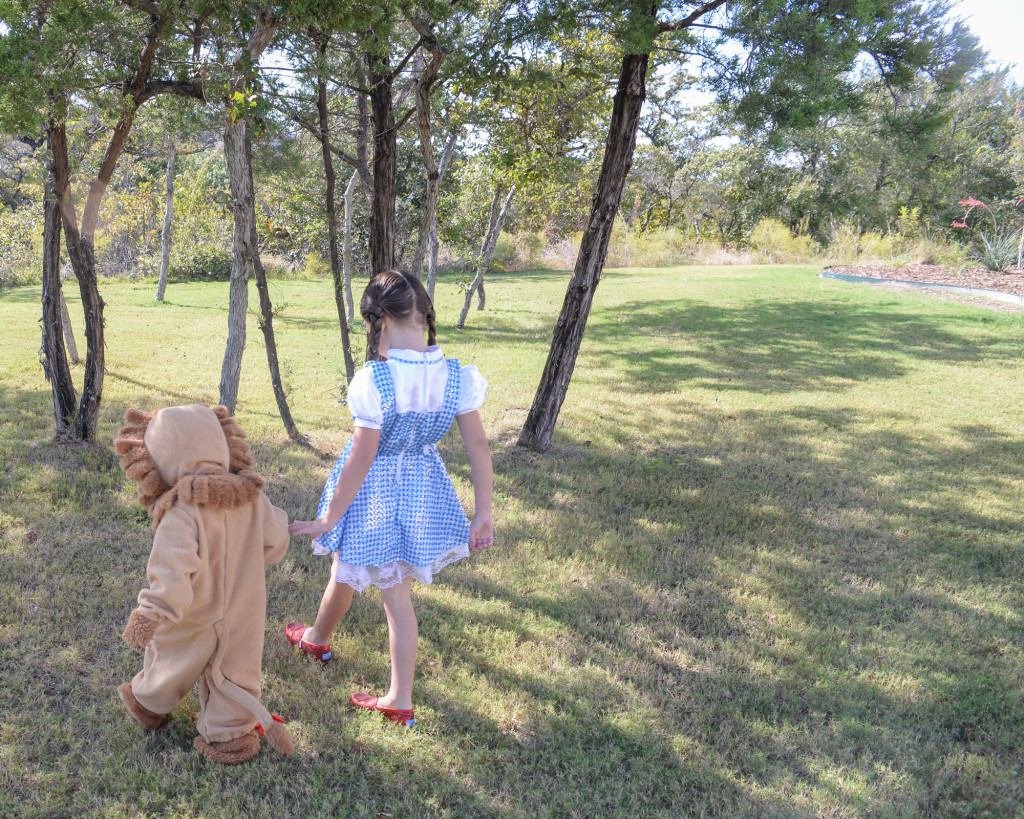 Ramona told someone that she was going to be Dorothy and her brother was going to be "the curly lion." That actually works much better because that kid has a mess of curls on his head! Look how cute his little tail is! These 2 are the sweetest. Happy Halloween guys!
*Affilate links included for these adorable costumes.